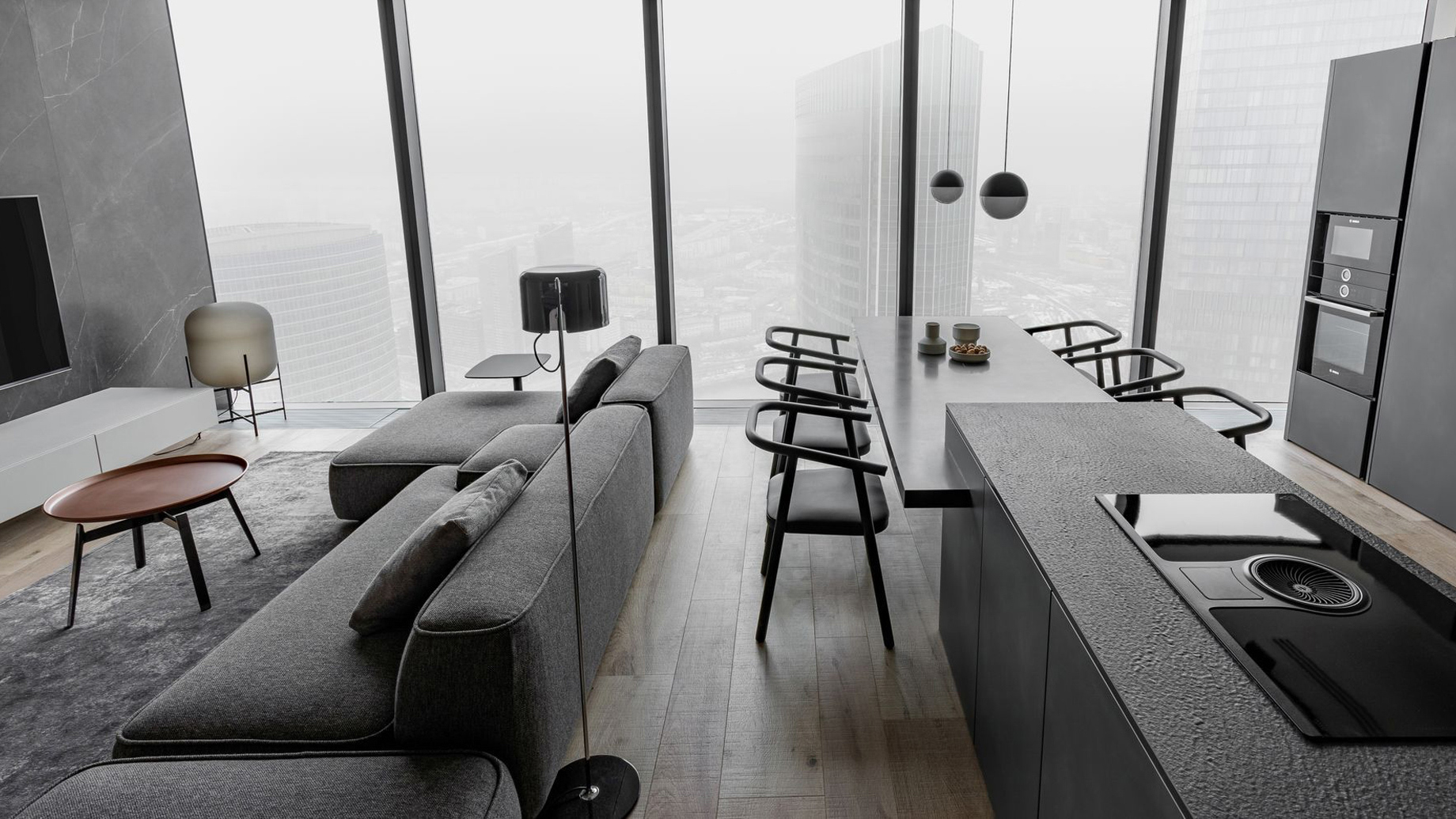 Type: Interior Design
Style: Modern Contemporary
Status: Realized
This apartment, located on the 79th floor of the Federation Tower in Moscow City, was renovated by Hot Walls Design Studio as a daily and short term AirBnB rental.
The bold design embodies minimalistic simple architecture with straight and clean lines yet creating an immensely elegant interior space with a chic modern urban style.
Sleek futuristic features include a bathtub by the bed in the bedroom with walls made of smart glass with two modes (frosted / transparent) of dimming for a spectacular wow effect. A second bed is hidden in the niche of the wardrobe for travelers with children or guests.
Designer: Hot Walls Design Studio
Name: Moscow City, Federation, 86
Location: Moscow, Russia