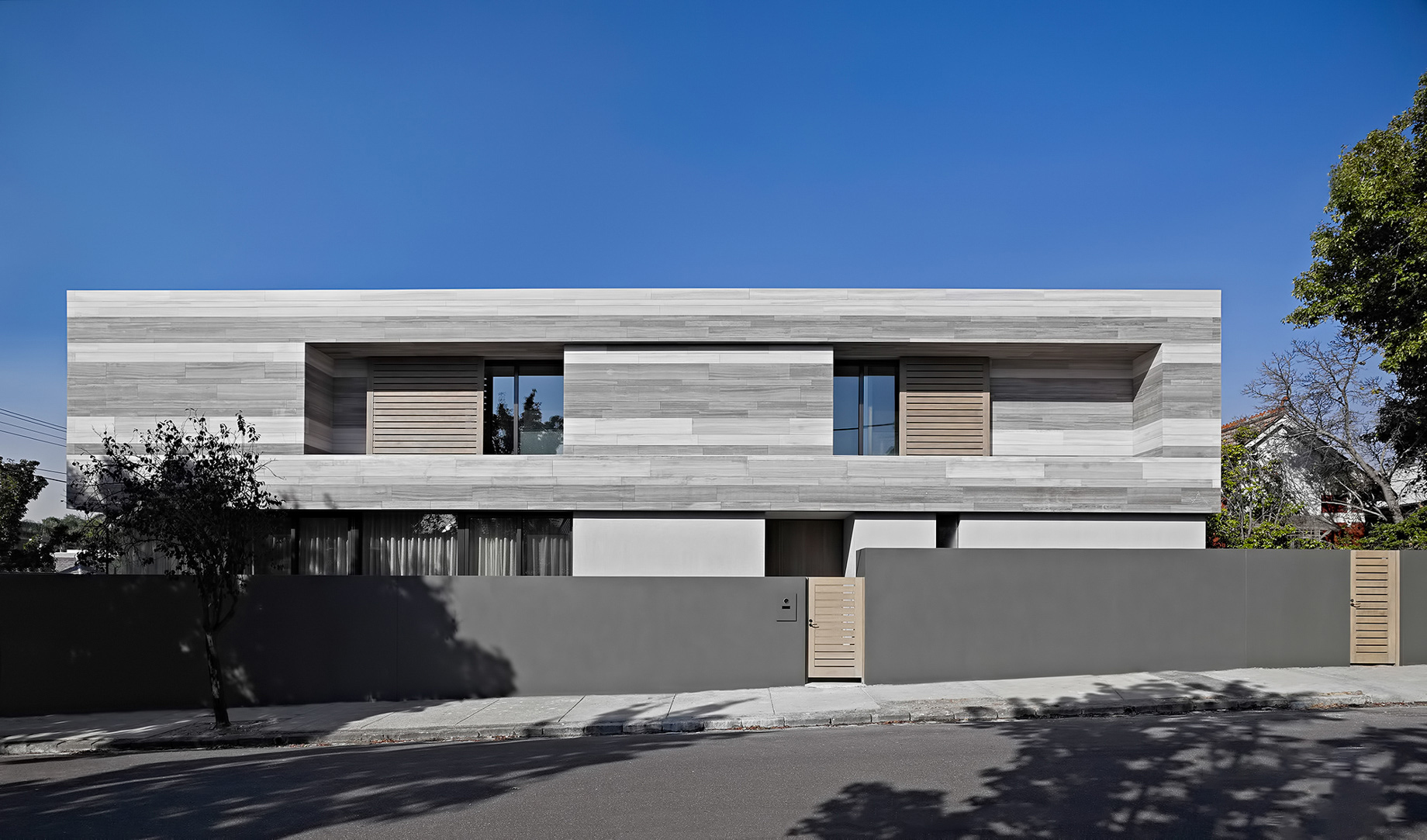 Name: House on Cassell Street
Type: Modern Contemporary
Bedrooms: 4
Bathrooms: 5
Size: 5,382 sq. ft.
Built: 2012
The Cassell Street house is a boutique new home constructed on a corner block in South Yarra, built in place of an attached Edwardian row house and set amongst homes of a similar vintage. The house was designed to be sympathetic with the period but not mimetic of any particular style, whilst remaining unapologetically modern and contemporary.
Travertine, rusticated timber and steel make up the limited palette of materials. Sourced from opposite ends of a single quarry to create the varying colors in the stone, allowed the architects to create a Byzantine style of patterning on the façade that references the owner's heritage. The use of travertine and the Miesian column is reminiscent of the Barcelona pavilion designed at a time, which ironically parallels the Edwardian era.
Designed for a larger-than-life local identity, the house had to speak to the masculinity of its owner but also maintain a casual, comfortable feel. Oiled oak floors and matte walnut cabinetry were designed to negate the formality of the building form, creating a casual feel best suited to the owner's lifestyle.
Architect: B.E Architecture
Photography: Peter Clarke
Location: 6 Cassell St, South Yarra VIC 3141, Australia