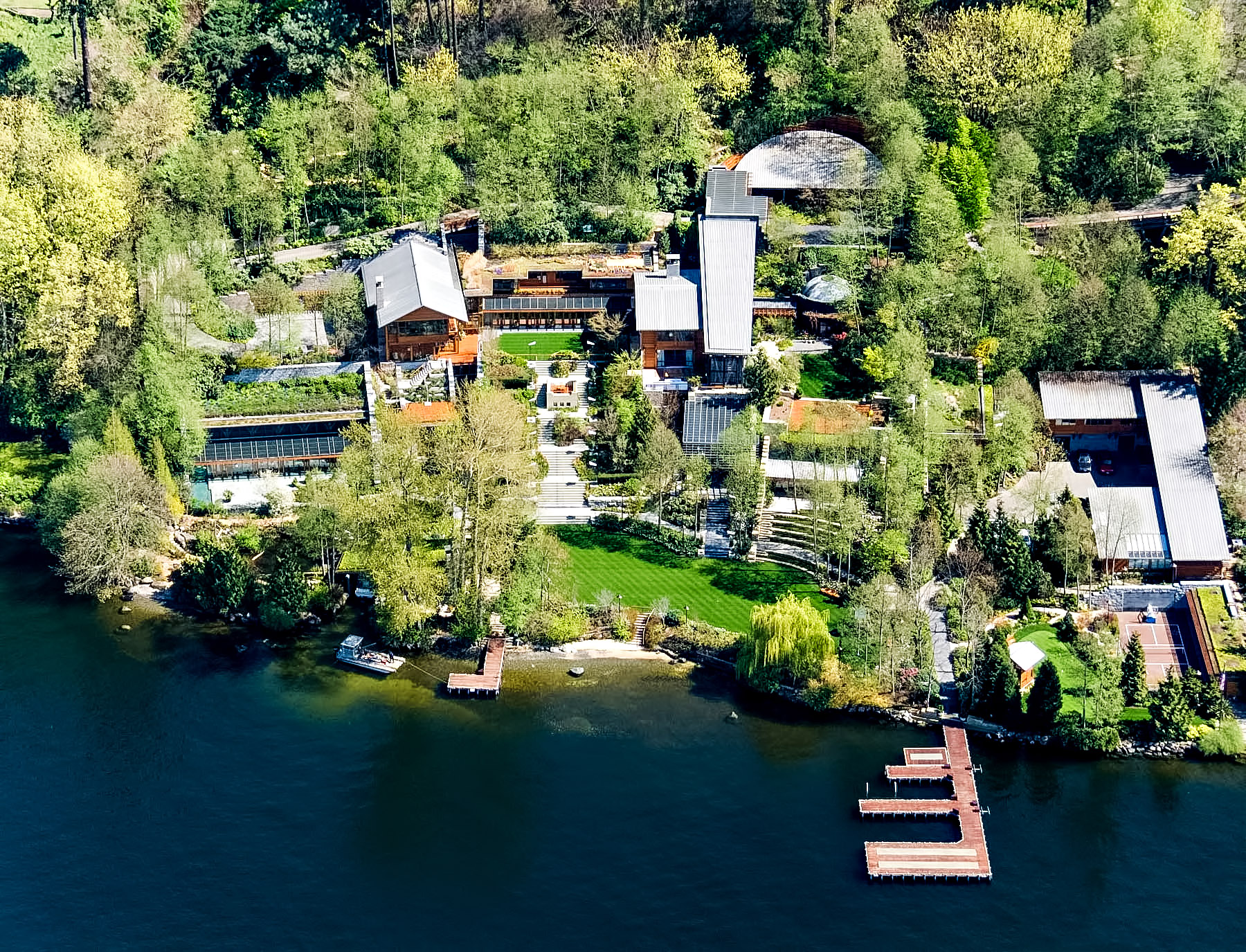 When you are one of the richest people in the world, you can afford to build a home conceptualized within your own imagination and are able bring it to reality, as if it were custom tailored to your personality. That's exactly what the billionaire founder of Microsoft did when he created his 66,000 sq. ft. lakefront Xanadu 2.0 estate in Medina, Washington.
Named after the estate of the title character in the movie Citizen Kane, Gates originally spent $14 million in 1998 to buy a lakefront lot and surrounding property to create the wooded 5-acre site, constructing an ultra-modern home of the future with a residential compound designed in a "Pacific Lodge" resort style.
Sunk into the hillside above Lake Washington for privacy and security, the state-of-the-art multi-compound estate is fully electronically monitored, right down to its trees. Guests reportedly must wear smart pins so that security can monitor their movements as well as adjust the music, lighting, and climate settings to the person's preference within the digitally enhanced home.
Reaching a high of $150 million for total assessed value in 2008, current tax assessment figures peg the estate's land at $28.3 million and the buildings at $96.7 million, bringing the total assessed value of the estate to $125 million dollars for the 2016 tax year.