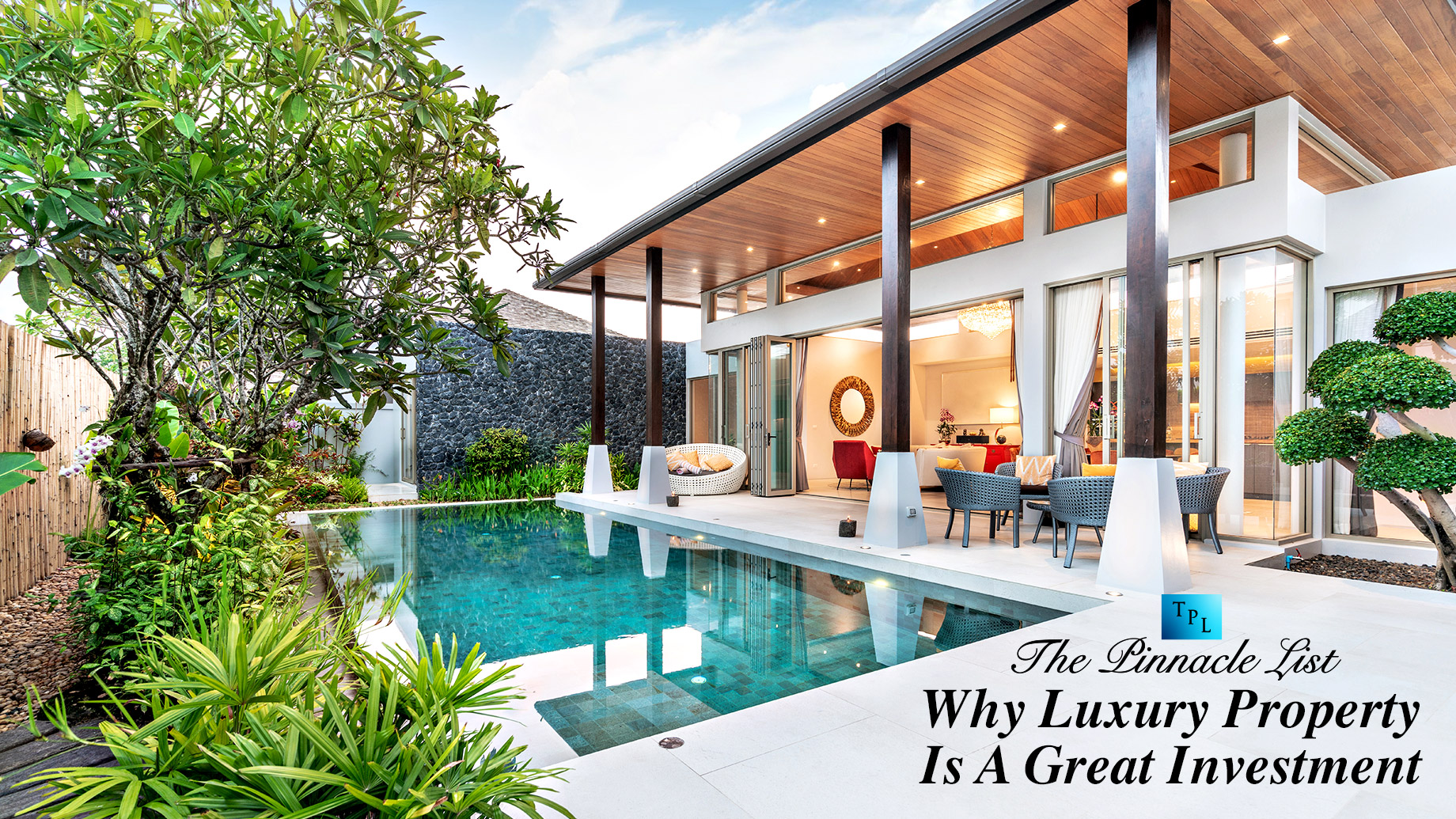 Luxury homes are about more than just money. When investing in high-end real estate, remember that your most important clients will need privacy. Rich people will pay more for luxury homes that are better than they imagined. To begin with, they look for a place to call home that can accommodate their high-class way of life. In addition, they are looking for breathtaking panoramas of the countryside, sea, and more. It's common knowledge that real estate costs have been climbing for some time. A fact that may come as a surprise is that the luxury market is now expanding at a faster rate than the overall market. Now might be a good moment to invest in real estate by purchasing a mansion. In this article, we will look at five of the main factors that make high-end real estate a sound investment:
1. Appreciation
A major selling point of luxury real estate is its higher appreciation rate compared to regular real estate. Many factors, including scarcity and rising demand, have contributed to this situation. Luxury real estate is expected to continue appreciating as more individuals enter the middle class and can afford higher-end goods and services. Luxury investments in wealthy neighborhoods with convenient access to public transit, schools, and other services tend to provide higher returns. These homes already have a high market value because they have desirable amenities that are hard to find in the average neighborhood, but good Clapham estate agents will make sure that your home rises in value over the years. Their position is unparalleled, guaranteeing a steady appreciation in value.
2. Rental Income
Another benefit of investing in luxury real estate is the high rental income it might produce. High-end real estate is in demand from both consumers and corporations, allowing owners to charge higher monthly rates. You may get a good return on investment by renting out a high-end home you've purchased. When it comes to making money in real estate, nothing beats luxury residences as a result of their strategic placement, sturdy construction, and substantial resources.
3. Tax Benefits
In addition to capital gains and rental income, luxury real estate can also provide advantageous tax breaks. As an example, in certain regions, the property tax on mansions is significantly lower than on other homes. Also, if you rent out your mansion, you might be able to deduct costs like maintenance from the money you have to pay taxes on.
4. Prestige
Having a piece of high-end real estate also gives its owner a certain amount of status, which is another reason why it's a good investment. Having a lavish residence or place of business not only reflects well on its owner but also sends a message to visitors and potential clients that they are successful and well-off. Luxury real estate might be a wonderful option if you want to invest in something that will boost your self-esteem. Luxury properties tend to be situated in very desirable parts of town. All you need is a luxury real estate team to find them. This indicates the property is situated in a rapidly developing area, close to a variety of amenities (including retail establishments, medical facilities, entertainment venues, and dining options). 
5. Liquidity
Finally, it's worth noting that high-end real estate is usually a safer bet than other investment options. This implies that unlike other assets, such as equities or bonds, a luxury home may be sold swiftly and for its full market value. Investing in a high-end piece of real estate might be the ideal choice if you require rapid access to a large sum of money.
Investing in real estate is a complex choice. Significant forethought and meticulous execution are needed. This is since real estate, regardless of its current market value, is an asset with the potential for significant growth in value over time. This is why investing in a home that meets high standards is a smart move for anybody hoping to see their money grow. The physical element of luxury real estate makes it a more appealing investment for some than stocks. More than that, you can make a home out of it. Luxury real estate can be acquired through a variety of avenues, including the construction of a one-of-a-kind dwelling, the acquisition of a desirable vacation spot, or the restoration of a run-down mansion. But before you put money into it, make sure you have a firm grasp on the amenities high-end purchasers demand.