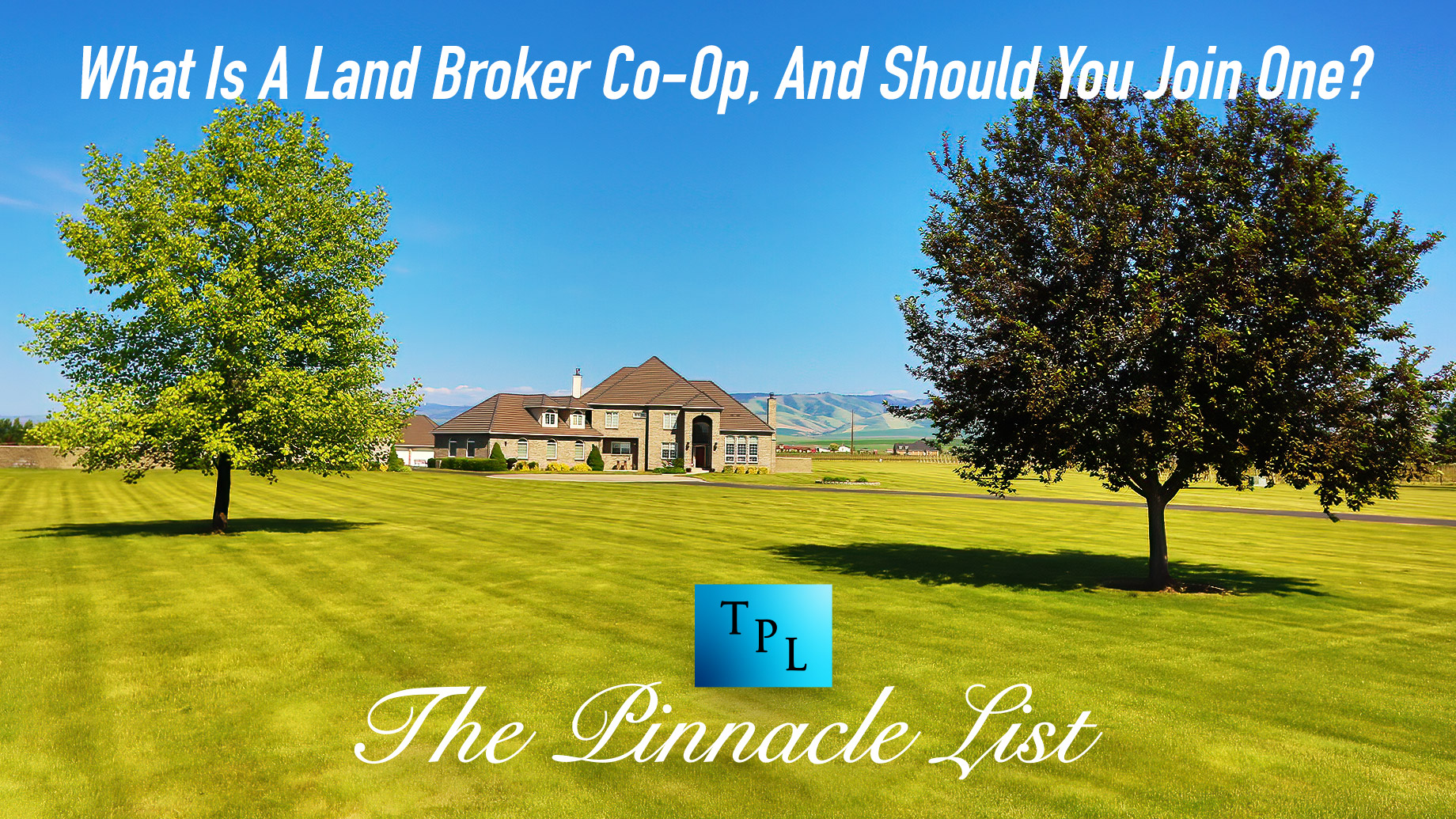 Anyone working in the land industry understands the overwhelming nature of buying and selling property. If you mismanage or misquote your properties, it can lead to disastrous consequences and unwanted or vacant homes.
Joining a land broker co-op can alleviate some of this pressure and lead your clients to good graces. So what exactly is a land broker co-op, and how can it help your investments? This short guide will give you all you need to know about taking the right steps toward better property management.
What is a Land Broker Co-op?
A Land Broker Coop empowers a community and allows individuals to share information on investments and management of different types of land. This allows real estate professionals to ensure these lands are managed properly according to the fluctuating market.
A group of people collectively owning properties can designate responsibilities over data collection and financing of rural real estate. Appraisers, brokers, and agents can help regulate prices and guide you to buyers interested in your property.
Communication is made easier using a multiple listing service (MLS). Learn more below.
Using a Multiple Listing Service
A multiple listing service helps create a safe and knowledgeable forum to share investment information. These data sets allow for effective transactions between buyers and sellers.
An MLS creates an interconnective network between listing brokers and other real estate brokers. This allows brokers to gather online and in person to exchange data about their properties.
This, in turn, allows all realtors to exchange information that will help them better manage and sell properties. The MLS is a private database that can help monitor clients' data and create a network of real estate professionals.
Benefits of a Land Broker Co-op
There are several benefits to joining a land broker co-op. Memberships can connect you with other individuals searching for land to buy. These types of land can include different types of acreage, ranches, and farms, such as:
Recreational properties
Ranches for sale
Farms for sale
Land for development
Miscellaneous properties
Membership offers an MLS system and provides an efficient system for connecting listed brokers and land buyers. It encourages coordination and cooperation among land brokers, keeping track of data and land listings.
This data includes a marketing website that can help represent landowners and attract potential buyers.
A co-op helps provide a wide variety of benefits, including:
Experience: The co-op offers a network of real estate professionals of varying degrees of experience. You can receive information from newcomers and those who have participated in the network for several years.
Competition: These networks provide healthy competition. Smaller brokerages can leverage their membership to compete with even the biggest multi-state firms in the area.
Properties: These memberships provide a vast pool of information about properties. MLS systems can help facilitate and safeguard these operations.
Incentive: This community provides an incentive to help grow and develop your properties.
Organizing and showcasing your client's properties is only half the battle. These networks will help you develop confidence in selling your properties and further enlighten you about the standards of real estate practice.
Conclusion: Strengthen Your Network, Strengthen Your Hand
Networking is vital in developing healthy business practices in the land industry. The sense of community and exchange of important information can help you achieve your goals in property management.
The MLS systems and the wisdom of local realtors can help you build your community and your breadth of knowledge. Joining a land broker co-op is a great way to build trusting relationships, buy and sell for fair prices, and strengthen your hand.