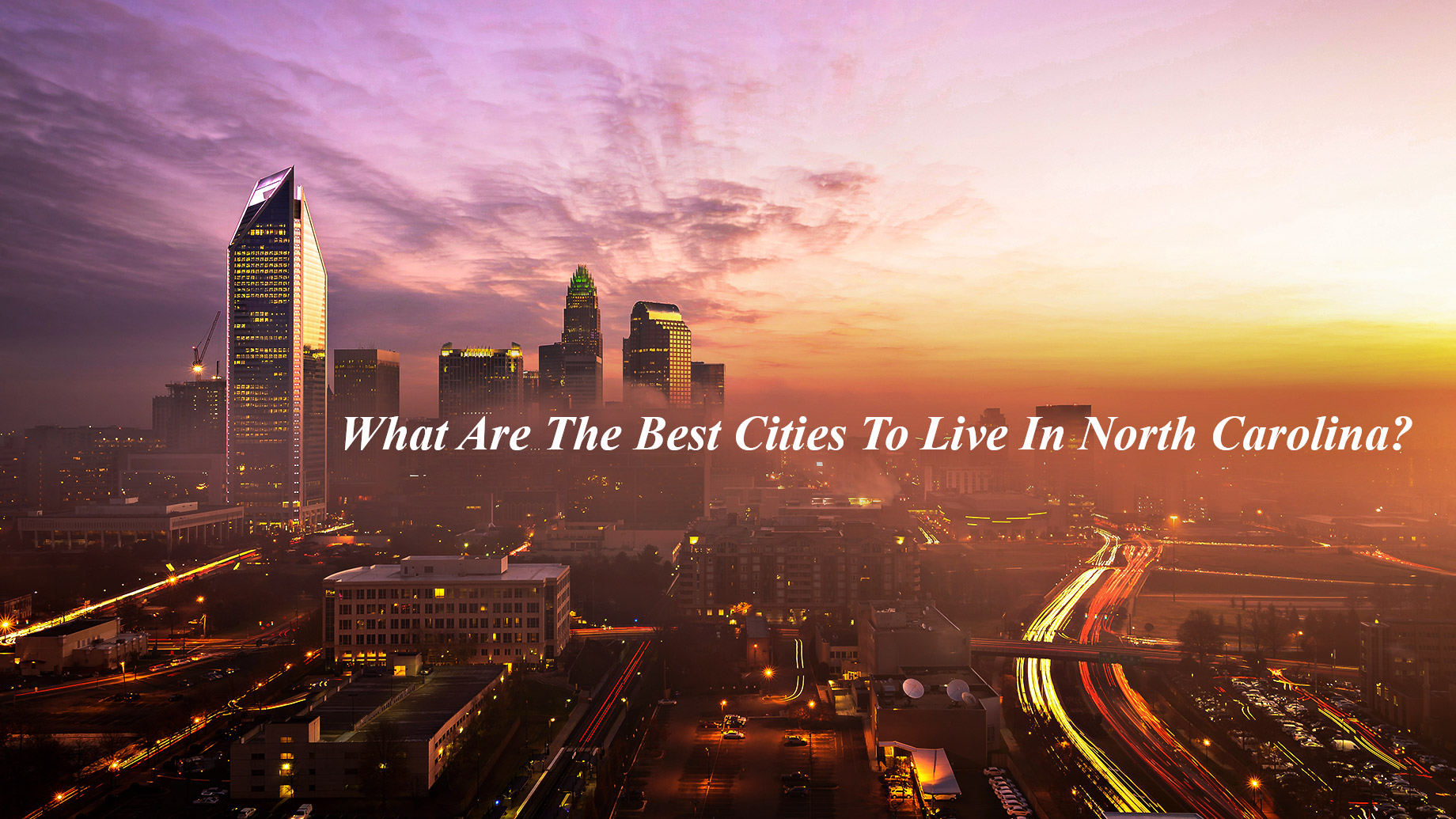 Did you know that North Carolina was on the list of top 5 states that people moved to in 2021? If you're thinking of moving to North Carolina, you're not alone! Nearly 361,000 people moved there last year.
Whether you're looking for big-city living, beaches, mountains, or small-town vibes, North Carolina has something for you. Its unique position on the east coast gives you access to the beaches of the Outer Banks and Wilmington and the rolling hills of the Blue Ridge Mountains on the west side of the state.
Want to know more about the best cities to live in in North Carolina? Read on for our list. 
1. Charlotte
The Queen City is the biggest city in the state, with over 850,000 people, and has plenty to do, from the arts scene to professional sports to shopping and restaurants galore. You'll never get bored living in Charlotte, no matter what you want to do.
Not only that, Charlotte is a highly-educated city, with over 40 colleges and universities in the area. Compared to other big cities, Charlotte is very affordable. Have a look at this cost of living guide to see what we mean.
2. Raleigh
Raleigh consistently makes it on the list of top cities in North Carolina and has even been named the best US city to live in. Raleigh is the state capital and boasts excellent K-12 schools as well as North Carolina State University and nine other colleges and universities with campuses there.
Whether you are a young professional, family with children, or retiree, there is something for you in Raleigh. Housing is affordable and there are plenty of leisure activities for people of all ages.
3. Cary
Cary is a suburb of Raleigh and is one of the safest cities in the country. Green living is also a big focus in Cary, with sustainability and cleanliness two big areas of focus. This focus extends into the recreational facilities, with over 36 greenway trails for hiking, running, walking, and everything in between.
If you want great schools, a safe community, and access to a bigger city, Cary is the city for you in North Carolina.
4. Asheville
Asheville is known as "Beer City USA" and for good reason. It has more breweries per capita than any other city in the US. Whether you like IPAs, sours, or lagers, Asheville and its over 100 local beers are sure to please.
In addition to breweries, you can also hike in the Blue Ridge Mountains, bike around the city, and spend a day exploring the Biltmore Estate.
5. Chapel Hill
If small, charming college towns sound appealing, Chapel Hill is what you are looking for. The city was built around the University of North Carolina at Chapel Hill, and many residents work at the university. When school is in session, the crowd is young and lively, but things quiet down a bit in the summer.
The public schools are some of the best in the state and it is in close proximity to all of the UNC hospitals. A bustling restaurant, bar, and shopping scene round out CHapel Hill, making it one of the best places to live in North Carolina.
The Best Cities to Live in North Carolina
If you are planning a move soon, you need to peruse our guide of the best cities to live in North Carolina before you decide where to live. From the Atlantic Ocean to the Blue Ridge Mountains, North Carolina has every terrain you could imagine with everything in between.
If you found this list helpful, be sure to check out more of our city guides as you plan your move.