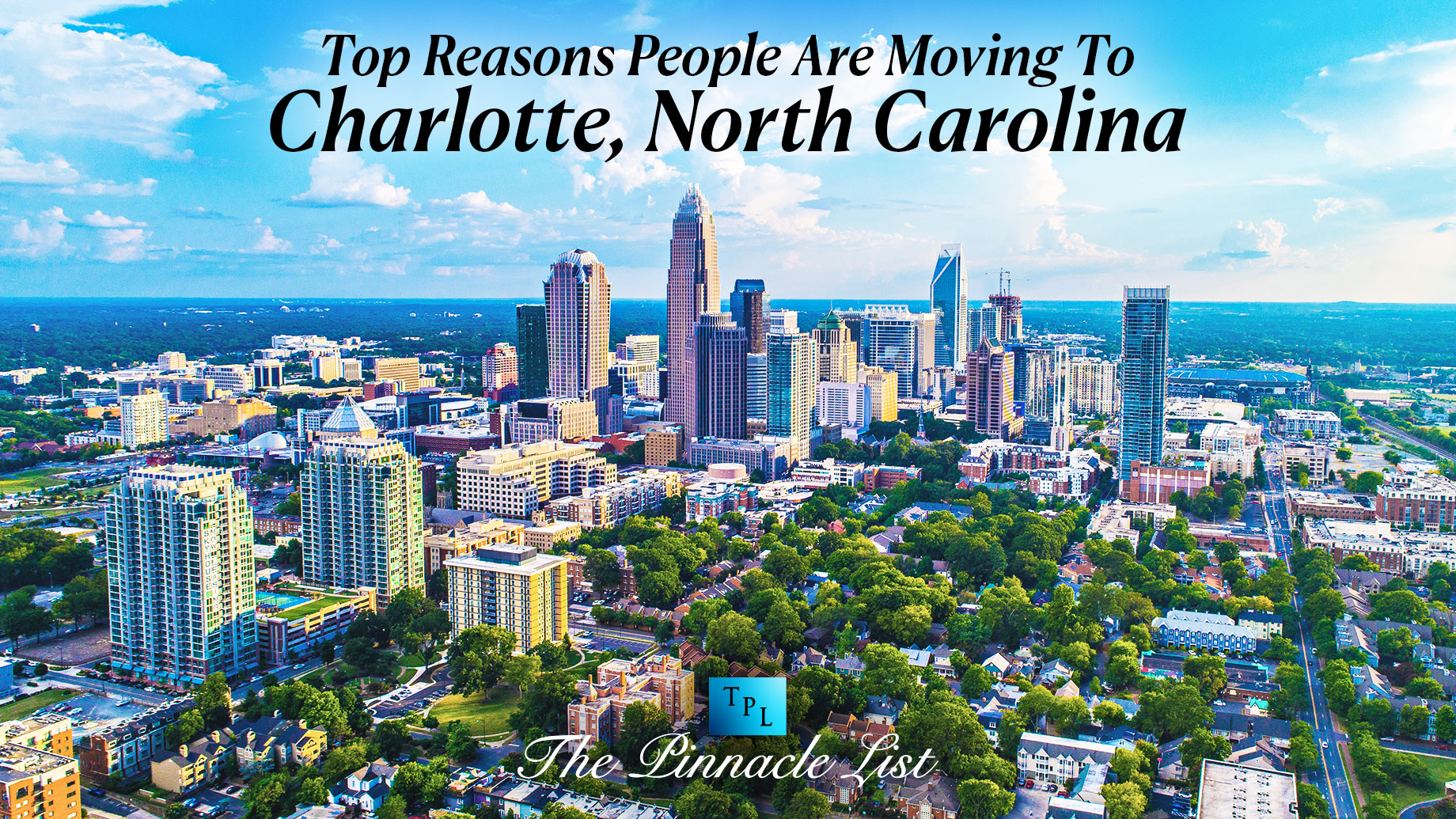 A lot of people are moving nowadays, and even more, people are moving to Charlotte, North Carolina. However, even if you are planning to make a move at some point, you should figure out why you want to move to Charlotte, North Carolina. And the best way to figure out why you might want to move to Charlotte, North Carolina is to look at why other people are moving to that area as well.
So here are some of the best reasons why people are moving to Charlotte, North Carolina. Plus, you might find a reason why you can move there too!
Community
While most people are moving to Charlotte (or the sister city of Raleigh) for new job opportunities or a lower class of living, even more people are going because the town has a massive community. While Charlotte, North Carolina is a large city and growing even more every day, you won't lose the small-town charm as well. 
A lot of people live in Charlotte right now, but they also have an extreme dedication to making the town amazing and a great place to live. People will start talking to you and greeting you the moment you arrive, and you will have a few new friends in no time. Plus, with as large as the city is, you will meet new people every single day and also get closer to old ones as well.
A Great Job Will Be Yours!
The city of Charlotte is one of the best places for a new job, and if you are planning your move to Charlotte around a new career opportunity, then you will find quite a few jobs in and around the city.
Several big companies such as Bank of America and Wells Fargo are some of the biggest employers in the area, and other places such as Lowe's and American Airlines have their headquarters in the area so there are a lot of other places to find work too.
Finance, Insurance, Health Care, and Social Work are all high-employment jobs, and with a lot of opportunities opening up in Charlotte, you've got a lot of ways to find the jobs you want and lots of opportunities for growth in the area.
The Area Is Extremely Affordable, With A Reasonable Cost Of Living
The area of Charlotte is very affordable in terms of the housing market, and the medium home value is much less than the U.S Average. This is because the land is very affordable as well, giving builders plenty of time to build homes, and depending on where you move from, you might see a noticeable decrease in the prices you pay. There are also a bunch of neighborhoods in the area, especially in the downtown area. 
Plenty Of Things To Eat And Drink
Some of the main reasons to move to different areas is to be able to try new things. Thankfully Charlotte, North Carolina has plenty of amazing food, drink, and liquor that you can experiment with.
Charlotte has coffee shops that you can work with in the morning, and then several breweries and wineries that you can head to after work! There are hundreds of wineries and breweries around, to the point where you could visit them as often as you can and still never see all of them!
There are plenty of other local restaurants as well, and once again you will be able to go on a culinary adventure every time you try a new one!
The Education
Of course, if you have a family and some young children, then you will probably take education into consideration whenever it comes to moving to a new town. This city has a high level of education, and the Charlotte-Mecklenburg area includes 169 schools as well. Additionally, they have a great number of colleges, such as Duke and UNC as well, giving you great value if you want your kids to have college experience!
A Beachside Seat
If you like to hit the beach every day and also experience the various beautiful weather options that Charlotte offers you, then you will understand why the various beaches are so popular!
One of the best beaches in Charlotte is found on Lake Norman, and while you might find that Charlotte doesn't have any oceans, the massive lake inside of the city makes the lack of oceans pretty easy to get used to.
While you can't really compare the lakes to an ocean, you can still enjoy the water and the various beaches. Plus, even if you really want to go to an ocean, then the ocean is still about 4 hours away, and if you leave early enough, you might be the first person on the beach!
A Year-Round Golf Game
Finally, most people love Charlotte because they can play golf year-round, and they can't go around 10 miles in the area without heading past a golf course! If you love to play golf and want to see some of the best golf courses in Charlotte to test your golf game on, then you will find a lot of them when you move.
Some of the best golf courses in Charlotte include Quail Hollow Club, the Charlotte Country Club, and Myers Park Country Club. Plus, you aren't very far from the amazing golf courses in South Carolina too, and you also have access to Pinehurst, which is the site of some of the U.S Open games!
Join The Crowd Moving To Charlotte
There are a lot of reasons to move to Charlotte. From the massive influx of jobs, to the lower-than-average cost of living, to the beaches and the constant golf games in the good weather. Pick a reason that works best for you and your family, and then start the moving process to get yourself to Charlotte! You will not regret it, and then you can start experiencing all that Charlotte has to offer!