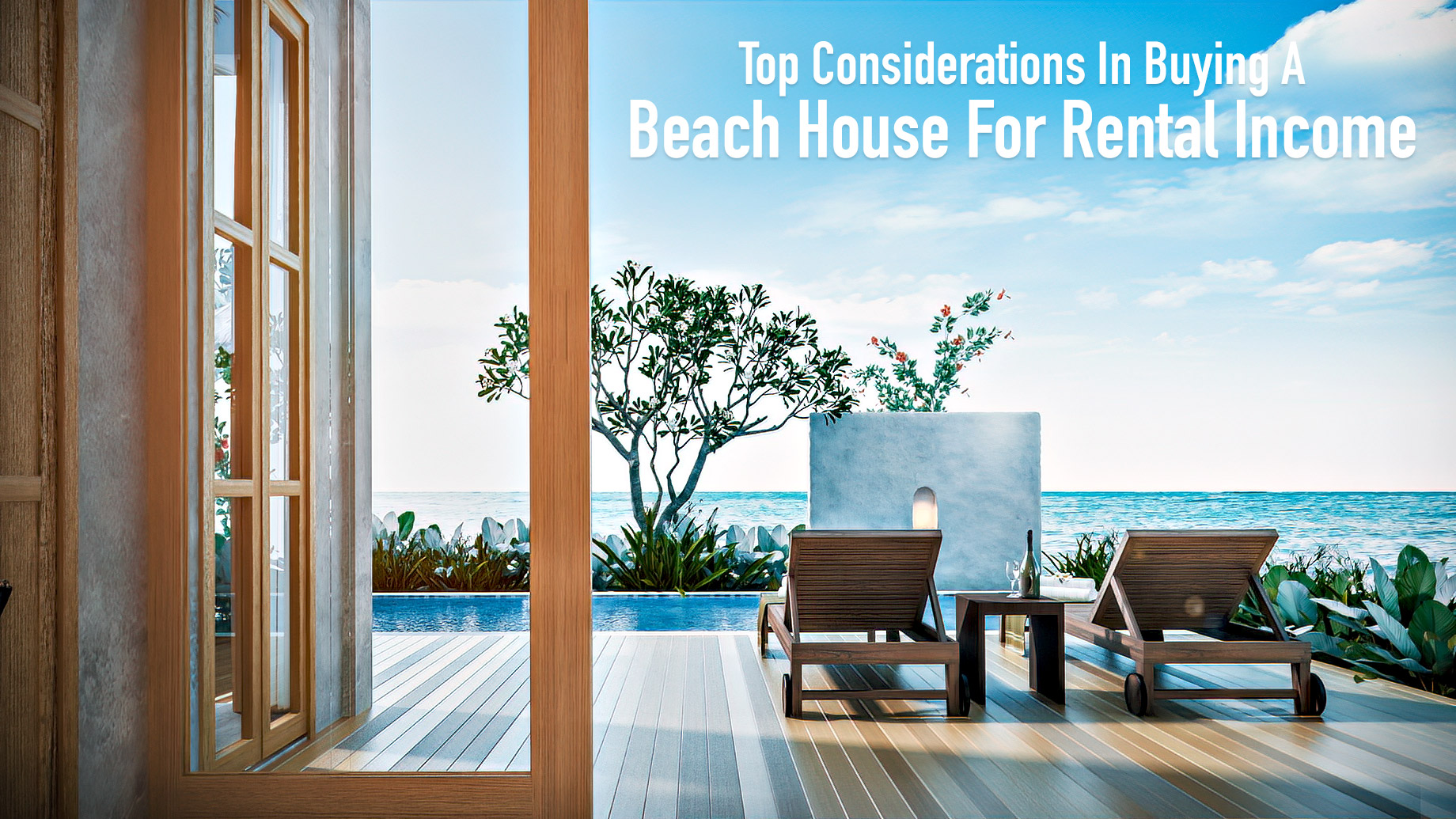 If you have always dreamt of having a beach house to spend the summer with your family, buying one can end the yearly exercise of finding a suitable beach house to chill out. A beach house can be a good investment because, in addition to saving you the rental of a summer home, you can also rent it out to generate an attractive rental income. However, to buy the best beach house possible, you must consider several factors:
The Location
The ideal place to buy a beach house is a place with great weather, scenic beauty, and good infrastructure. According to Forbes, around 42% of those looking for a second property choose beach locations. The weather and the scenery will have you and the renters coming back year after year, while the infrastructure like good shopping, dining, and entertainment will fetch you better rentals and drive up the value of your beach house. Even though it may seem great to have the house near the waterfront, you run the risk of extensive flood damage and hefty insurance premiums. Buying a property in a nice crime-free area frequented by families is advisable.
Weather Resistance
A beach house needs to measure up to the environmental challenges. You should confirm that the foundation and the construction are built solidly with weather-proof materials. Beach houses must be sturdy to withstand high winds, the saline environment, and the relatively high temperatures. If the area is storm or hurricane-prone, you must ensure that the windows are up to the job. Storm windows will also reduce sound pollution, boost energy efficiency, and reduce your insurance premium.
Buy a New Build
Instead of buying an old and ready property, where you can never be too sure about the quality of materials and the condition of the property, it is better to go in for a new build when investing in Nocatee real estate. The house will, invariably, be built with more technologically-advanced and energy-efficient materials. You can also monitor the progress of the construction when you work with a reliable and reputed building company to build a house according to your preferences. A new build is also likely to cost less after factoring in the renovations needed in an old house.
Property Management
Maintaining the property can be a headache when you are far away and visiting only for a week or so every year. If it is a standalone construction, you will need to appoint a property manager to look after it and attend to rental issues. However, if the house is in an HOA community, you must abide by their rules and pay fees for various services, including maintenance and lease agreements.
Conclusion 
Buying a beach house for personal enjoyment and generating income from rentals is a smart idea if you have the money to spare. Compared to apartments for round-the-year-living, vacation homes typically deliver a higher rental yield depending on the location, infrastructure, scenic attraction, and the quality of the property. However, since it is a significant investment, you need to evaluate all the pros and cons and consult your financial advisor before putting your money down.