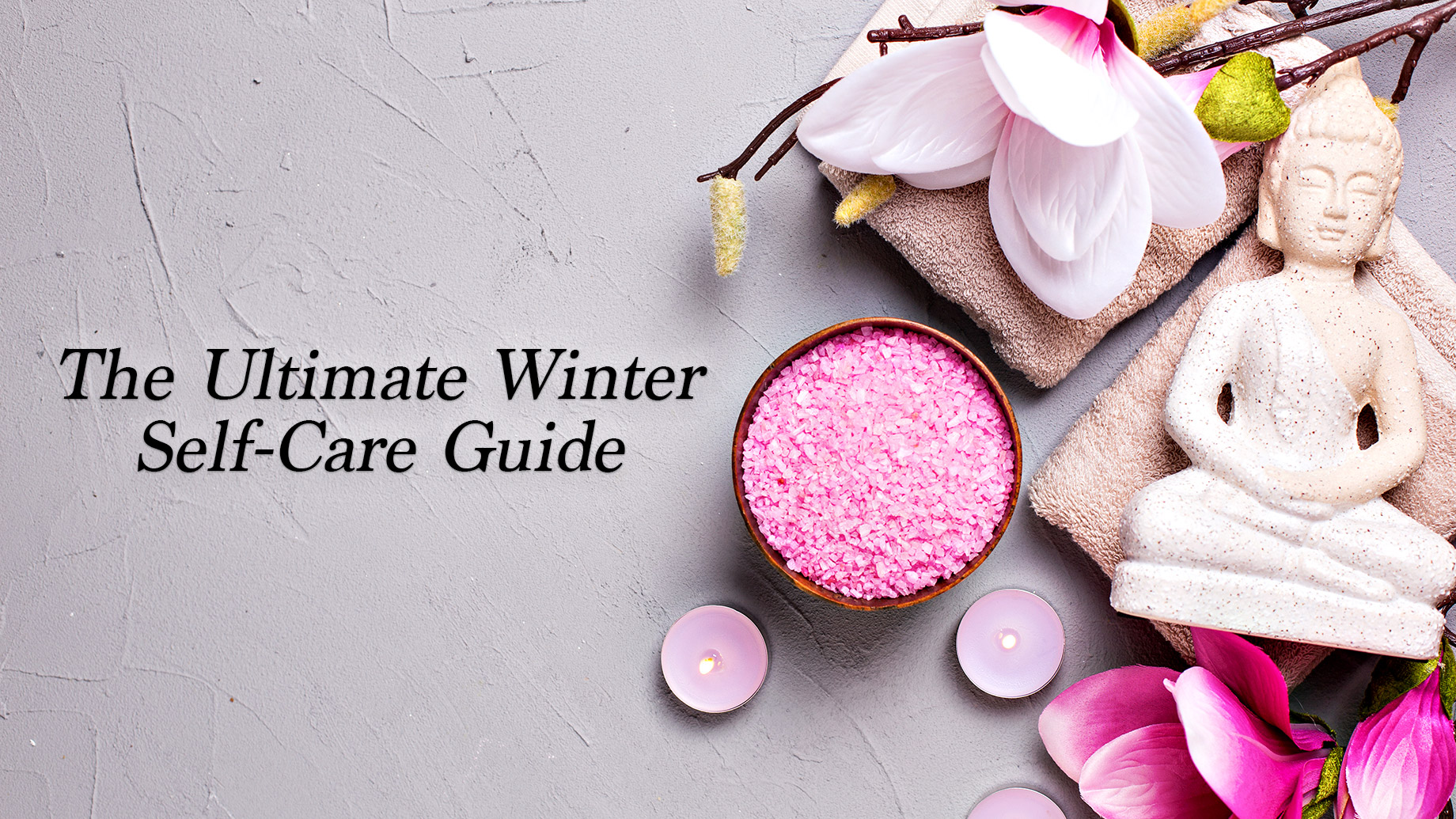 Another year is almost over, which means we are all starting to prepare for the winter of 2021. And the holiday music is likely on full repeat as Christmas is also just around the corner.
And while self-care is always important during every season of the year, it is especially important for us to focus on and prioritize during the darkest and coldest months of the year.
With less sunlight to provide us warmth and vitamin D and a higher risk of getting sick, it is up to us to enhance our wellness practices so that we give ourselves the self-care we all deserve this winter. There is a reason that drinking warm tea and cuddling up under a wool blanket is considered such a great winter self-care practice.
You don't have to be a yoga-loving vegan to practice self-care. In fact, anyone can master it. And we've created the ultimate winter 2021 self-care guide to prove just that. Regardless of your age or personal interests, there is a range of things that you can do to stay healthy and happy this winter.
From the type of hygienic products you use to what types of clothing you wear, we have listed out all the tips and tricks for you to try to enhance your wellbeing and make the most of the remainder of this year.
Here is everything you should consider trying and the various wellness products that are here to help.
Wash Those Hands
We know you are getting sick of hearing this piece of advice. Heck, it seems it is all anyone has been saying since the pandemic began at the start of 2021. But washing your hands continues to be an important self-care practice that can benefit all ages and lifestyles.
Our world is full of germs and with winter making our immune systems weaker, washing hands with quality cold process soap is one of the best measures you can take to rid away any threatening germs.
The recommended advice for washing your hands is at least twenty seconds under hot water. But if you can do it for longer, go for it. And why not seal the deal with putting hand sanitizer on your hands afterwards as well, so those pesky germs really don't stand a chance.
Wear Layers
The colder weather means that we will need to warm our bodies up with layers. One of the ultimate forms of self-care in the winter is by treating our body to cuddly and comfortable clothing that keeps us feeling cozy all day long.
A great way to layer is by wearing ankle compression socks underneath your pants or leggings. Not only do these socks enhance blood circulation, but they keep the warmth from escaping. Often great for flying, these socks especially come in handy during wintertime too. And you can enjoy their warmth both in your home or when you are going out.
Other ways to layer are by doubling up in a sweatshirt and jean jacket combo or wearing tights underneath your winter dress. In general, the more layers you wear, the less risk you run of ever getting cold this winter!
Research Your Medicine
There is a range of natural medicine options for you to take this winter. With seasonal illnesses like the common cold becoming more common this season, it is a good idea to take preventative measures and stock up on natural remedies. But you will want to also learn what's really in your medicine and make sure you are giving your body the right vitamins, nutrients and other supplements to help you stay healthy.
Get Lots of Sleep
During the winter season, it is normal for our body to crave more sleep and it is certainly something we shouldn't deprive ourselves of.
Sleeping for at least eight hours a night during the winter helps our body stay strong and healthy all season long. And if you are struggling to get a good night's sleep for whatever reason, you should consider taking sleep drops from wellness brands, so that you can maximize hibernation time this winter. You should consult your doctor first too to make sure something like this is right for you.
Get Spiritual
Our health and wellbeing are not just physical. It is also connected to our mind and soul. So a great way to enact some selfcare this winter is to look after the mental side of our wellbeing. There are many ways to do this, with one of the simplest beings to practice daily meditation through a free guided app. You will be amazed at how much happier and healthier you feel by allowing yourself to be present for just five minutes a day.
Another way to look after the more spiritual side of your wellbeing is by getting crystals for protection. Crystals have always been known to help channel various chakras and help you feel at peace in the most challenging of times. So if you are needing to feel a little more protected this winter season, crystals in your bedroom or office space are certainly a good idea.
Clean Your Pillow
Many people don't realize how quickly a pillow can get dirty. Think about it, you have your daily oils and germs your skin was exposed to festering on your pillow. As a result, you can be re-exposing yourself to germs that cause both skin irritations and even breathing issues.
A great way to easily clean your pillow is with pillow spray. That way you can lie your head down at night in peace all winter long knowing you are having sweet dreams on a clean pillow.
Hydrate Your Skin
The colder weather often causes our skin to become irritated and dry. As the biggest living organ in our body, our skin deserves some extra love and pampering this winter season.
A great way to do this is by using quality natural skincare products designed to rejuvenate your skin, heal your skin and protect your skin. For a full range of skincare products to keep your skin healthy all day and night, consider getting products from Rael, a company that has designed skincare products just for women.
And if you are wanting to keep your skin looking youthful, radiant and wrinkle-free, consider adding Age Defying Skin Cream into your nightly skincare routine.
Take Supplements for Energy
The cold weather can have a real effect on our mental state. It is normal that with less sunshine, we can feel tired and even low on energy. But you don't have to suffer this winter feeling glum. Instead, you can take supplements designed to help enhance your energy levels and make you feel great.
Just be sure that you chat to your doctor or nutritionist prior to adding any supplements into your winter routine.
Look After Your Car
Cleaning your car may not seem like a self-care trick for the winter season, but bear with us and let us explain. Cleaning your car benefits your wellness in two ways. Physically, cleaning your car gives you a cold-weather activity to do, especially when it comes to interior car detailing. You don't need your car to be outside to clean the inside of your car and the satisfaction will give you a natural endorphin rush. And on the other hand, cleaning your car is a hygienic thing to do and ensures that no germs are festering around and posing a threat to your health.
So this winter, take health into your own hands with these tips and tricks proven to enhance and protect your wellbeing.