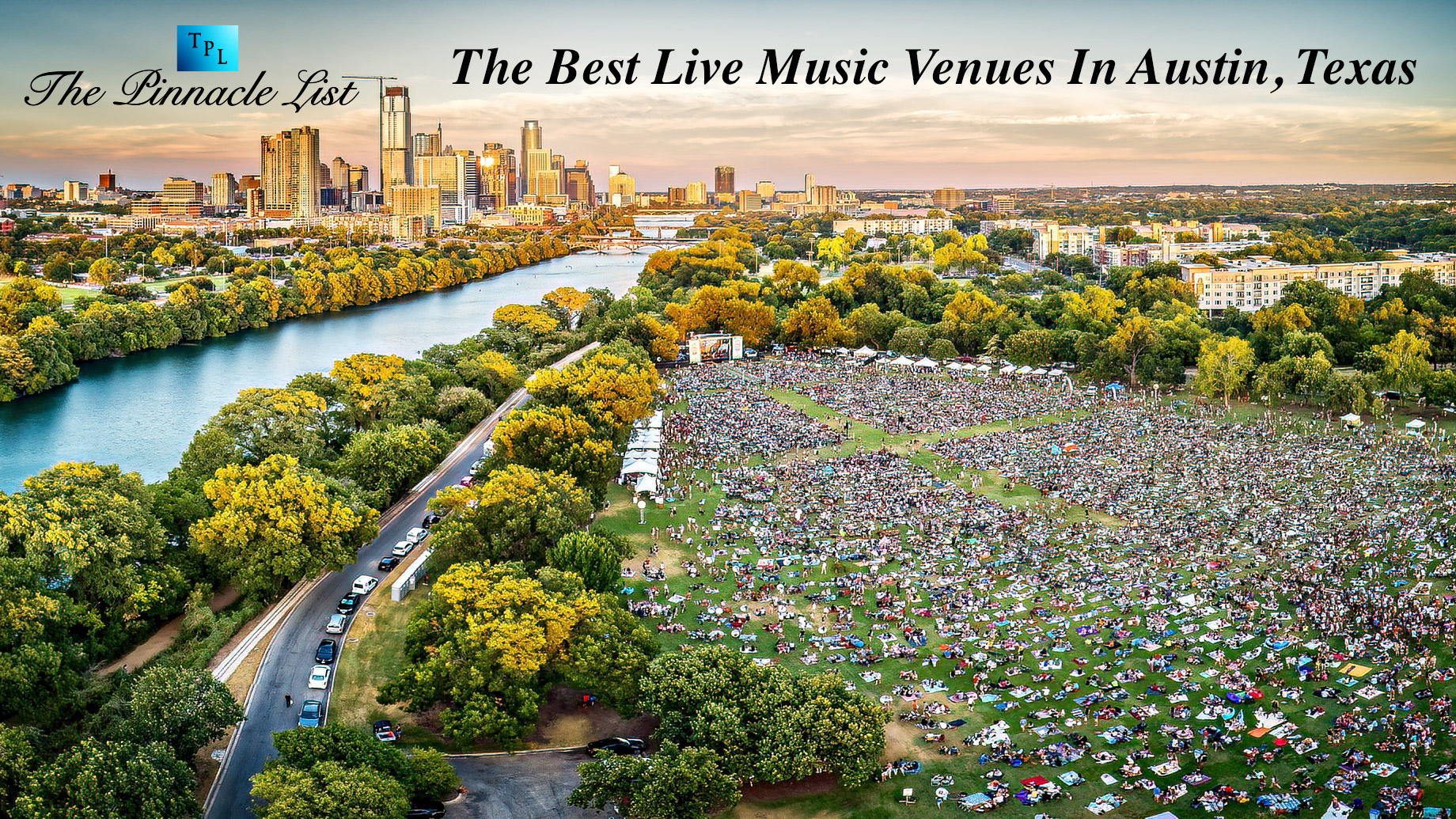 It's great to listen to any music. Still, it's much more exciting to see your favorite band or singer perform live. Live concerts are a great place to have a lot of fun with your best friends, and this is praised even more after a hard time.
If you're a music fan, you know the power of a fantastic concert to lift your spirits. A healthy mind is like a body, and music is the best way to keep it in tip-top shape.
If you're a music fan, you know the power of a fantastic concert to lift your spirits. A healthy mind is like a body, and music is the best way to keep it in tip-top shape. Going to a concert is good for your mental health and longevity because it is a positive, communal event that makes you feel connected to others.
Austin – The Capital of Live Music
Austin is frequently known as the 'live music capital.' According to many, Austin has some of the top restaurants in the entire state. Austin is known as Texas' food capital in addition to being the state capital. Austin RV parks are known for the ideal steamy, subtropical playground sanctuary.
Talented performers can be seen no matter where you are—at the finest restaurants, sipping margaritas in the finest bars, or even out on a simple hike. The lovely little venues that host unforgettable musical notes night in and night out throughout the year are the bread and butter of this city.
The Best Live Music Venues in Austin
Here are the top venues to enjoy excellent live music in Austin, Texas, regardless of whether your preference is for pop, rock, country, classical, or EDM.
The Continental Club
The Continental Club on South Congress Avenue has been a staple for Austin residents and visitors since it first opened in 1955. Recently, the 200-person capacity club has hosted legends like Robert Plant of Led Zeppelin, Wanda Jackson, and Billy Gibbons of ZZ Top, which is par for the course for a venue that frequently booked acts like Double Trouble, Paul Ray and the Cobras, and Joe Ely in the '70s and '80s.
The performances in front of the famous red curtain on a tiny stage in a dark room are among the most acceptable arguments for why this city should be called the "Live Music Capital of the World."
ACL Live at the Moody Theatre
Modern lighting and sound, a sizable yet cozy seating capacity (2,750), the location of the longest-running music series in television history, and a life-size Willie Nelson statue welcome you as you enter this venue. Indoor music venues in ATX don't get any better than this one; every event sounds crystal clear, looks impressive, and has an epic vibe.
Given its location next to the posh W Austin Hotel and Residences in the densely packed 2nd Street District, the only real drawback is the difficulty of finding a parking spot there. But if you want a first-rate live music experience every time, shelling out a few dollars for a meter or ridesharing is a tiny amount to pay.
Cheer Up Charlie
The main attraction of this little venue is live music, which draws people of all backgrounds to come together and experience music's unifying power.
Cheer Up Charlie's stage and the more intimate indoor area often host performances by the top local and national musical performers and artists. In addition, the bar is known for its creative signature drinks, such as the Golden Ticket and the Spicy Cuban.
Parish
The Parish is one of Austin's top places to see live music indoors. With a seating capacity of 450, The Parish offers a cozy setting for fans to enjoy performances by musical greats and up-and-comers. Private events like elaborate wedding celebrations and corporate gatherings are also held at the Parish. All ages are welcome at The Parish.
It feels more like a comfortable hideaway thanks to the wood-floored interior and the modest stage that sits just below the waist level and showcases various bands. The only drawback is that, as all seats are general admission, you'll need to get there early for sold-out shows if you want good seats.
Empire Control Room & Garage
It's no surprise that Empire has become one of the city's most popular live music spaces, with its three stages and monthly Body Rock ATX, one of the city's liveliest hip-hop parties, on the first Fridays of each month.
In addition to the live performances, there will also be DJ-fueled dance parties on the patio. It's easy to see why the venue was named Best Club Lighting at the Austin Music Awards; visitors may enjoy the show or freak out at the wild projections covering the inside control room stage.