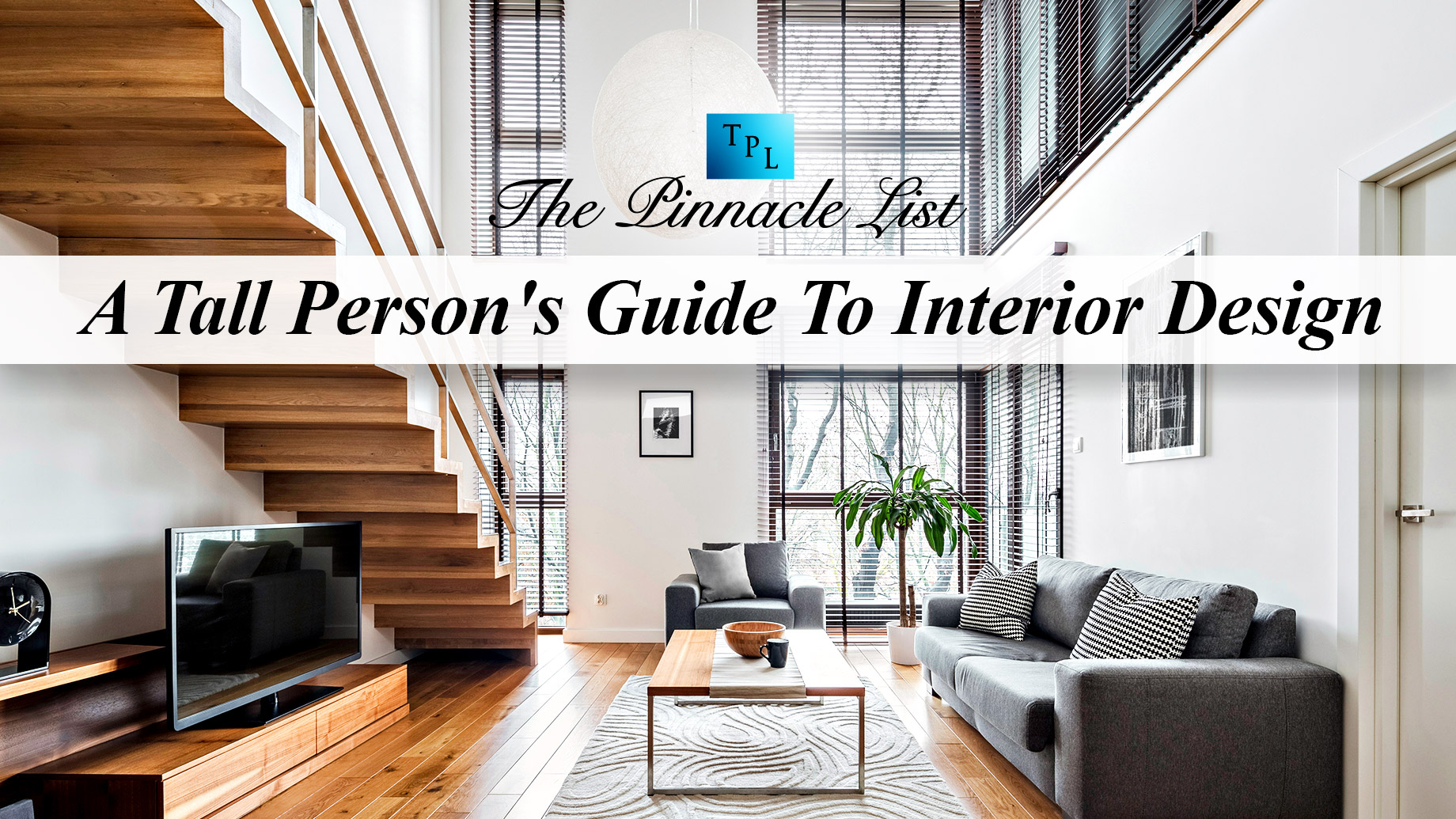 Humankind is gloriously diverse. No two people are exactly alike, and everyone has their own unique shape and size. Unfortunately, too much advice in interior design is intended to be one-size-fits-all — but people on the ends of the spectrum end up with spaces that don't work for them.
If you are especially tall and about to remodel your home, you might take your height into consideration when choosing certain aspects of your home design. Here are some common interior design choices that tall folks make to allow for greater comfort and convenience in their homes.
Higher Countertops
The standard height for countertops in homes is 36 inches, which can feel uncomfortably short if your full height is above six feet. Constant bending to reach countertop work surfaces can put a strain on your low back, neck and shoulders, leading to weakness and pain.
For ergonomics, experts suggest that food preparation spaces should be between three and four inches below the cook's elbow, so you might want to order custom cabinets and countertops to achieve a safe and effective height for your kitchen counters. You might also want to raise up the countertops in your bathroom, at your wet bar or along any other work surfaces you have in your home.
Wall-mounted Appliances
Typically, large home appliances rest on the floor. However, for the same reasons stated above, you may want to relocate your most often utilized appliances, like your oven, your washer and dryer and perhaps your water heater, up onto the wall. Wall ovens are especially popular with homeowners who frequently bake and amongst families with young children, as ovens that are higher up are easier to access and farther from curious little fingers. If you do not want to mount your appliances, you can at least place them on pedestals, which add lift without compromising stability or functionality.
Low-profile Ceiling Fixtures
Most homes are built with eight-foot ceilings, which is plenty of space for a person of average height to move around without worrying about hitting any fixtures mounted to the ceiling, like lights or fans. However, if you are especially tall, the standard ceiling height might pose some dangers. If you have no hope (or interest) in raising your ceilings a foot or two, you should at least replace your ceiling fixtures with low-profile options. Recessed lighting is an excellent choice for creating general illumination without taking up overhead space, and a hugger ceiling fan will keep your room cool without whacking an unwary tall person in the forehead.
Adjustable Shower Fixtures
Every tall person has encountered an ill-placed showerhead at least once in their lives. You don't want your home shower to spray directly on your low back, missing your head and shoulders, so you may need to make some crucial adjustments to your shower. A low-cost fix for showerhead misplacement is a showerhead extension arm, which screws into the current showerhead pipe and usually provides control over how high you want your showerhead to be. For a more permanent fix, you can cut into your shower wall and move the showerhead pipe higher, even to the ceiling, if you wish to achieve a rain shower effect.
Bar or Counter-Height Tables
Tall people tend to have long legs, which get scrunched underneath tables and chairs of standard height. Within your own home, you might opt for tables of bar or counter height, which provide more leg room to enhance your comfort. What's more, higher tables tend to offer a more modern look, so if you are hoping to upgrade your home's interior style with a new table, you can find success with a bar or counter-height option.
High-backed Chairs
If you work from home, your home office needs to be outfitted for your taller frame, as well. In addition to investing in a sit-stand desk — which is adjustable to meet your height needs — you might give yourself the gift of a high-backed chair. Many trendy chairs have lower backs, which on a tall person do not provide any kind of useful support. You might want to test out your office chair before you invest, so you can be certain that you achieve ergonomic success.
Just because you were born into a taller-than-average frame doesn't mean you need to suffer in a standard-sized home. With some key changes to interior design, your home can look and function beautifully for you, no matter how tall you may be.