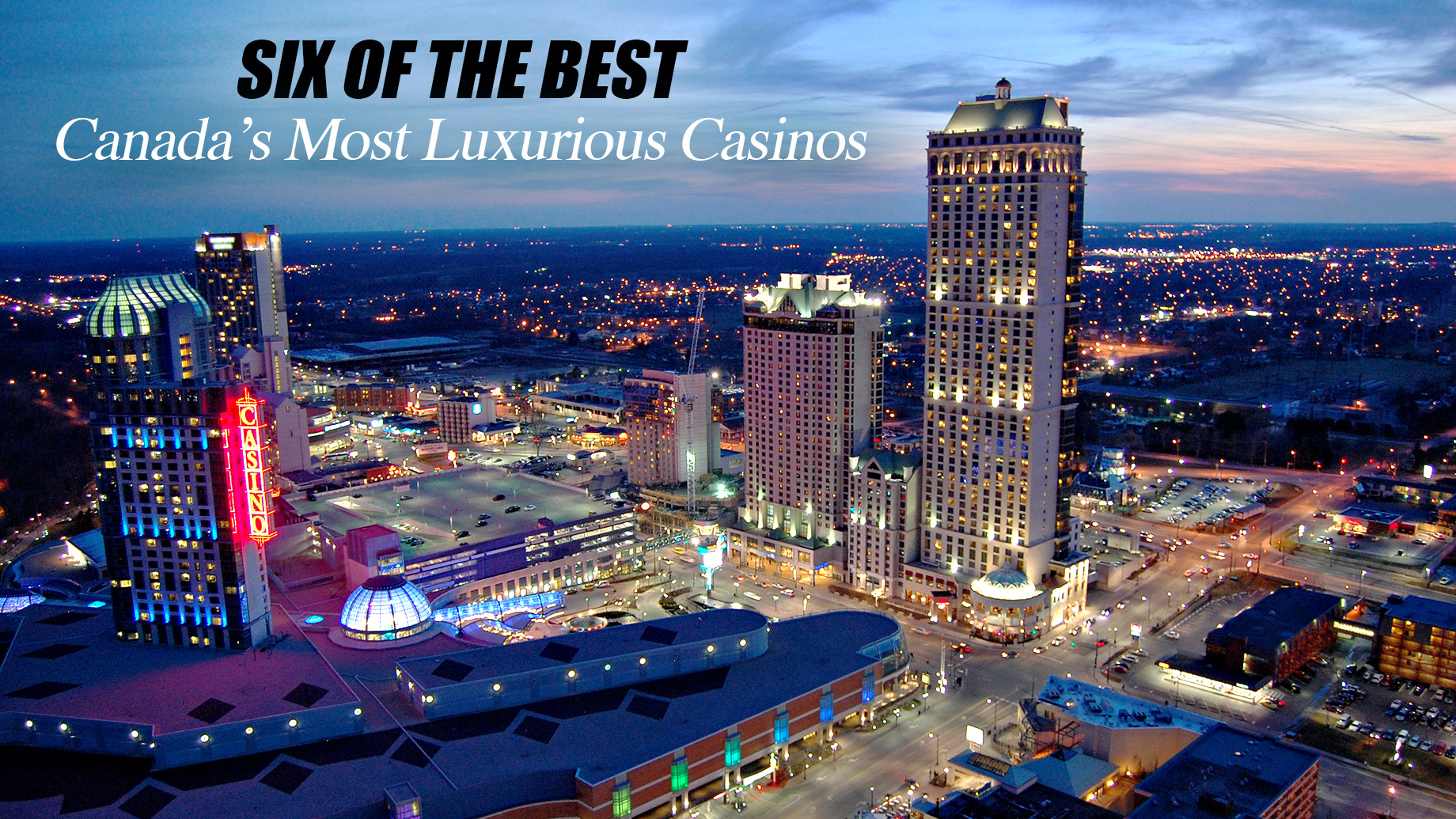 Canada in the 21st century is positively brimming with casinos, from the smallest local gaming venues to resorts that can rival the ones found in Vegas or Macau. Whether you are a day-tripper in Niagara or seeking an all-inclusive stay in Vancouver, we bring you the lowdown on the six most luxurious casinos in the country. Not ready to visit a land casino just yet? If so, you can try Casinopilot.ca as they are known for having the best online casinos in Canada.
Many of the casinos here are much more than just the gaming tables. Spa treatments, world-class entertainment, fine dining, and deluxe hotel rooms are just a few of the many treats to be enjoyed when you visit these resorts. Canada is famous for its natural beauty, outdoor pursuits, and vibrant cities, so visitors to any of these amazing casinos will also have plenty to see and do beyond the casino floor.
1. Fallsview Casino Resort, Ontario
We have to start with a casino located in one of Canada's most spectacular and celebrated destinations – Niagara Falls. As the name suggests, the venue has stunning views of the largest of the three waterfalls, Horseshoe Falls. The casino itself has 130 gaming tables and upwards of 3000 slot machines to enjoy. Guests who stay in any of the 374 luxury hotel rooms are guaranteed to overlook the falls from their suite.
Fallsview Casino Resort has it all on-site, including a fitness centre, full-service spa, boutique shopping, and more than twenty dining venues. Entertainment takes place in a brand new 5000-seat venue, hosting around 300 events per year. There is a lot more to Niagara than the falls, of course. Visitors to the area can also take part in any number of local hikes and bike rides to take in the beautiful views. Or why not visit one of the many wineries in the region, and sample some of the area's famous icewine.
2. Caesars Windsor, Ontario
Less than four hours drive from Niagara, skirting the edge of Lake Erie, brings you to Windsor and the Caesars casino resort. Situated on the banks of the Detroit River, the casino looks out over the skyline of the US city and is another favourite spot for American visitors. Unlike in the USA, Canadian casinos don't dock any portion of winnings for taxes, and the age restrictions are a bit lower – usually 19 in Canada as opposed to 21 in most US casinos.
Caesars Windsor has a casino with 95 table games with versions of blackjack, roulette, craps and baccarat. A separate poker room offers four variants of the game over 14 tables, including Texas Hold'em and Caribbean Stud. There are also 2600 slots, all complete with drinks service. The rest of the resort is equally well-appointed, including the renowned Caesars entertainment, shopping, dining, gym and a pool with a view.
3. Casino de Montréal, Québec
This casino, housed inside a collection of strikingly unusual buildings, is the largest in Canada and one of the largest in the world. Worth a visit for the architecture alone – both exterior and interior – the casino houses more than a hundred gaming tables, speed lotteries, keno, and 3000+ slot games.
Two of the three buildings originated as exhibition spaces for Expo '67, and were repurposed to house the casino in the early 1990s. The casino is therefore part of the history and heritage of Montreal, and one of the most unique and interesting casino buildings to be found anywhere on earth. No trip to Montreal would be complete without checking out this city landmark, which is open for business 24/7.
4. River Rock Casino Resort, British Columbia
All the way across the country on the west coast we find River Rock, situated a stone's throw from downtown Vancouver in the adjacent city of Richmond. Another Canadian casino with a gorgeous waterfront location, River Rock is the premium gaming location in the region. Complete with a diverse gaming floor, more than a thousand slots, dedicated poker room and VIP high-roller rooms, this is a full-service casino.
Elsewhere the resort has 400 luxury hotel rooms and suites, a number of dining options, entertainment, and spa and gym facilities. In the surrounding waterfront area, there are also plenty more places to dine in style. Conveniently located just next to a metro station, guests can be in the heart of Vancouver in under twenty minutes to enjoy shopping, nightlife and live music.
5. Dakota Dunes Resort and Casino, Saskatchewan
The interior of Canada has less in the way of expansive, high-end casino resorts than the coastal regions, but Dakota Dunes deserves a place on this list. More modest in proportions than some of the bigger casino venues in the country, this resort boasts a modern 155-room hotel, a restaurant serving fresh local produce, and 620 slots and 18 gaming tables in the casino space.
This is Saskatoon's only casino, located on Whitecap Dakota First Nation lands and surrounded by the rolling sand dunes of the Saskatchewan River Valley Basin. Golfing fans can also enjoy the province's number one golf course in the beautiful surroundings. The casino and hotel have a special stay and play offer for guests, which includes a two-person stay in one of the well-appointed rooms, plus a casino voucher.
6. Grey Eagle Resort and Casino, Alberta
Our final entry is another First Nations casino located on the western edge of the city of Calgary. It is an all-inclusive resort with hotel, dining, pool and fitness centre, 2500-seat concert venue and a brand-new drive-in entertainment centre. The casino itself is impressive, with forty gaming tables and more than 1000 slots.
Visitors will also find a lot to do in Calgary and the surrounding area, and the resort is a great base for exploring what Alberta has to offer. It is just an hour's drive from the entrance to the splendid Banff National Park, and only half an hour from Kananaskis Country where you can enjoy a huge number of outdoor activities from skiing to kayaking.