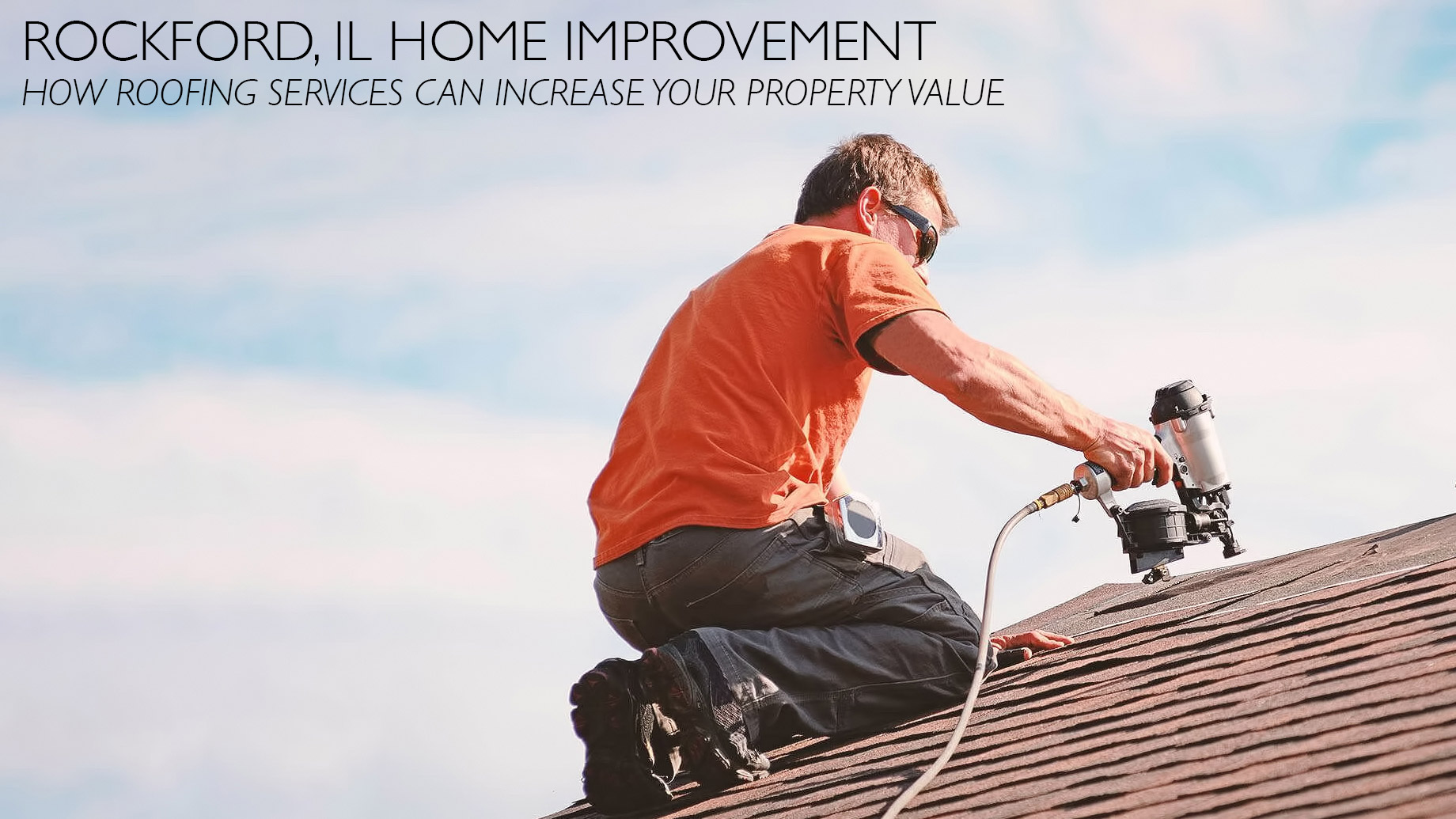 Your home is not only where you live, it is one of your best financial assets. So, you need to make sure that you take care of it with proper maintenance and upkeep to minimize expenses, and if you plan on selling it, then some upgrades and updates may be in order to maximize future returns by increasing the value of your investment. Roofing services, such as roof inspection, leak repair, roof replacement, and gutter solutions, among others, are one of the ways that you can increase the value of your property in many ways.
Here are some tips to consider benefits of roofing services from Superior Roofing in Rockford, Illinois.
Roof Inspection
When it comes to roof maintenance, one of the most important aspects is the inspection. Water damage could be due to leaky roofs, so roof inspection should be carried out after a storm or harsh weather event and at least twice a year. A roof inspection can help increase the value of your property because you can identify the minor or major roofing problems early.
Here's how to perform a roof inspection:
Inspect your roof from the ground. Check for signs of aging. You can take notes of all possible problem areas that require closer inspection.
Identify areas with piles of leaves, moss, and algae. These are notorious for causing leaks and costly water damage.
Check for curled or buckles shingles because hot air from your attic tends to cause these conditions, putting your entire home at high risk for poor ventilation and weather damage.
Look for aged, damaged, or missing shingles. These are the leading causes of roof damage. Take time and catch minor issues right away to avoid major problems.
Maintain your downspouts, and clean your roof overhangs and gutters. Take note of any signs of rot and open joins because these are indicators of bigger roof problems.
Inspect carefully for loss of texture or granule on shingles, because it's an indicative sign that your shingles have been affected by harsh weather and have aged. If the roof loss its granules, it will affect the protection level it brings, most especially against damaging storms. You need to contact a roofing contractor to replace your roof if that's the case.
Roofing Maintenance Planning 
Certified roofing contractors can provide homeowners maintenance plans, most especially for newly installed roofs. It's usually a part of your original roof replacement contract. By having a solid roofing maintenance plan, you can preserve the excellent condition of your roof to avoid easy wear or aging.
Here are the benefits of regular roof maintenance:
Avoid Costly Repairs: Almost all roof manufacturers state that a lack of roof maintenance could void your warranty. To avoid such scenario, always make sure that your roof is regularly checked and appropriately maintained.
Avoid Property Damage: In many cases, roof leaks aren't detected until it's in its later stages or when your belongings start getting soaked. Roof leaks can be prevented with regular maintenance. Stains on the ceiling and walls are signs of a roof leak that needs attention. Once leaks are detected, a trusted and reputable roofing contractor can repair and seal the leaks.
Keep All Family Members Safe and Healthy: Undetected roof leaks encourage the growth of harmful mold, mildew, and other substances. It's crucial to detect any leaks if you smell a moldy bread.
Maintain the Curb Appeal of Your Home: Cracked, missing, damaged shingles, or a high amount of asphalt in your gutters are typical signs of old roofing, requiring a partial or full replacement. Regular maintenance can identify these problems to address them as soon as possible.
Roof Replacement
When your roof gets old, it's either you renovate, repair, or replace it. While repairing your roof can extend its lifespan a bit up to 3 to 5 years, sooner or later you need to replace it. Roof upgrade or roof replacement can increase the value of your property, thus making your home easier to sell.
Here are the advantages of replacing your roof:
Return on Investment (ROI): A new roof is one of your best home improvement to bring back a good ROI.
Energy Efficiency: An old roof can cause leaking of hot and cold air, making your HVAC system working harder to maintain the required indoor temperature.
Health: Installing a new roof can help guard you against mold, mildew, and other health hazards caused by a leaky or failing roof. Thus, keeping your whole family and visitors safe.
Protection and Safety: Don't delay roof replacement because your old roof may collapse anytime, making it a hazard most especially if earthquakes and harsh weather affect your area many times in a year.
Fresh Technology: Roofs generally last for a long time. If you have an old roof, replacing it with a new one using the latest roofing technology will surely make your home durable by withstanding harsh roof elements for several generations.
Fresh Look: You can install a new roof with skylight or windows to bring more light into your attic or inside the house. This also adds a fresh look to your home.
Excellent Investment: A roof replacement project is a good investment in your home. It's best to employ a professional roofing company to perform this job to ensure the safety and proper installation of your new roof. Hiring a certified roofing contractor also provides you the benefit of a built warranty or long-term warranty.
Roof Repair 
Roofing companies employ highly knowledgeable, skilled, and experienced roof repairers to help homeowners repair various types of roofing systems. By fixing minor roofing problems, you avoid spending thousands of dollars for new roof installation, most especially if you're still on a tight budget. Also, roof repair increases the value of your property because you keep your roof in good condition all the time.