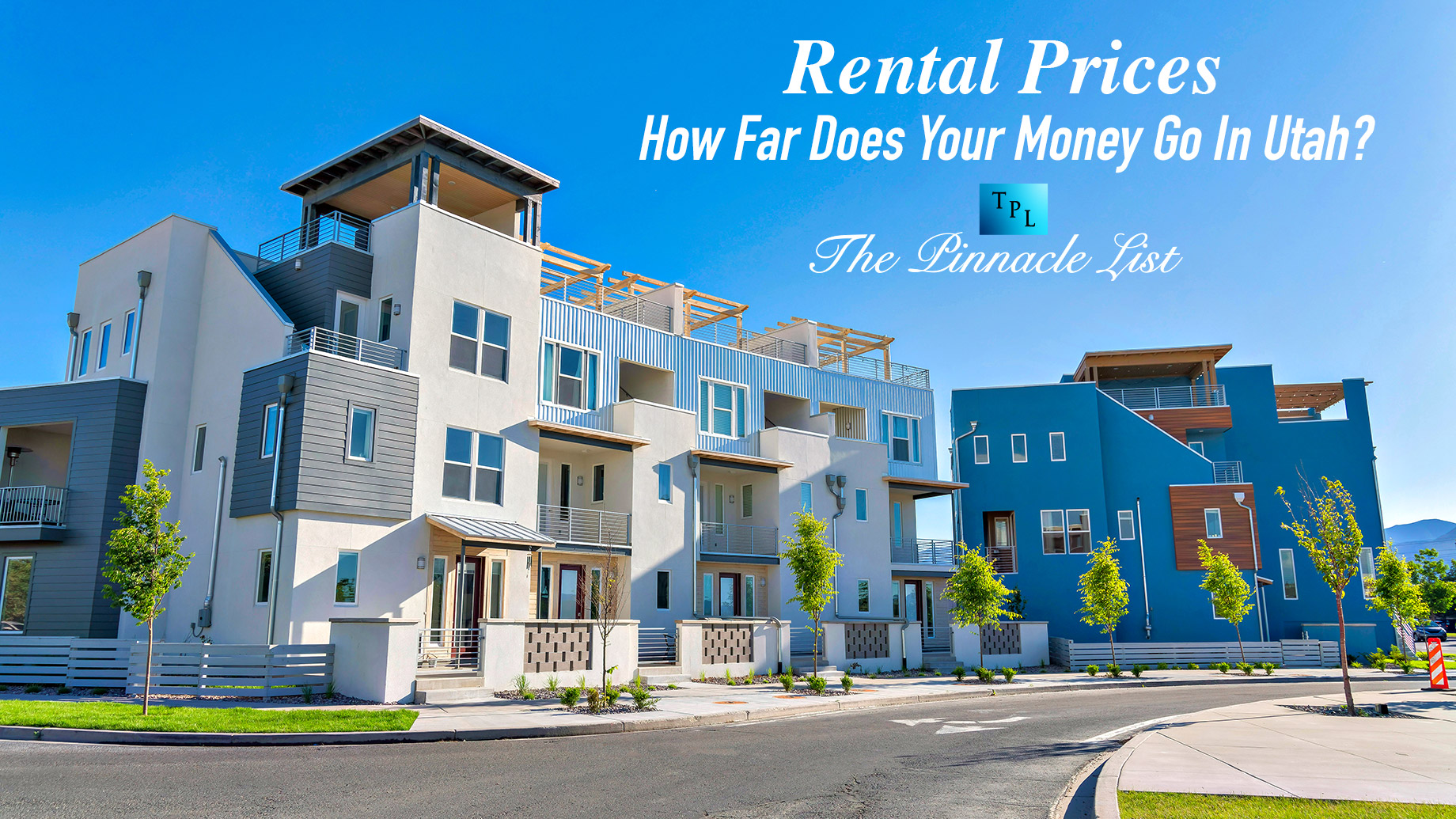 Renting a home can be a major expense. Whether you're looking for a short-term rental or a longer-term space, it's essential to consider the cost of living in your area. Utah might be the perfect fit if you're looking for an affordable place to rent. With its stunning landscapes, bustling cities, and friendly people, it's no wonder that Utah is one of the most popular places to live in the United States.
But how far does your money go when it comes to rental prices in Utah? With increasing living costs, it's important to understand the local rental market and what you can expect to pay for different properties. Renters today have various options, from traditional leases to short-term rentals and even quick move-in homes in UT.
We've put together an overview of rental prices in Utah to help you make an informed decision about your next home! This guide will help you understand rental prices in Utah so that you can make the most of your budget.
Overview of Utah's Housing Market
Utah's housing market is one of the most robust and affordable in the United States. According to the latest data, the median home price in Utah is just under $300,000.
In terms of rental prices, Utah is also an excellent investment. The median rent for a two-bedroom apartment in Utah is around $1,200 per month. This is lower than the national average.
Overall, Utah's housing market is a great investment opportunity.
Average Rental Prices in Utah
Rental prices in Utah vary depending on location, size, and other factors. The most expensive cities in Utah are Provo, Salt Lake City, and Ogden. The average rent for a one-bedroom apartment in Provo is around $1,220, and around $1,490 in Salt Lake City.
In the more affordable cities, like West Valley City, a one-bedroom apartment is around $950 and around $1,100 for a two-bedroom apartment.
Consider looking outside the cities if you're looking for even more affordable options. Towns and rural areas tend to be less expensive, with average rents ranging from $850 to $1,000.
No matter where you rent in Utah, you can expect to pay less than the national average. Plenty of affordable options are available, so you should be able to find one within your budget.
Factors That Affect Rental Prices
Let's look at the different factors that can affect rental prices, so you can decide where to rent.
Location
One of the most critical factors that will affect rental prices is location. Generally speaking, the closer you are to a city center, the more expensive the rent will be.
Amenities
The amenities included in the rental price can also affect the cost. For example, the cost will likely be higher if the rental includes a pool or a gym.
Size
The size of the rental property is another factor that can affect rental prices. Larger properties will usually cost more, while smaller properties will be cheaper.
Supply and Demand
The supply and demand of rental properties in an area can also affect rental prices. If there is a higher demand for rental properties in an area, the rental prices will likely be higher. Utah is affordable, with median home values and median rents lower than the national average. Additionally, the state offers numerous cultural activities and plenty of outdoor activities. With some planning, you can find the perfect place to call home in Utah.