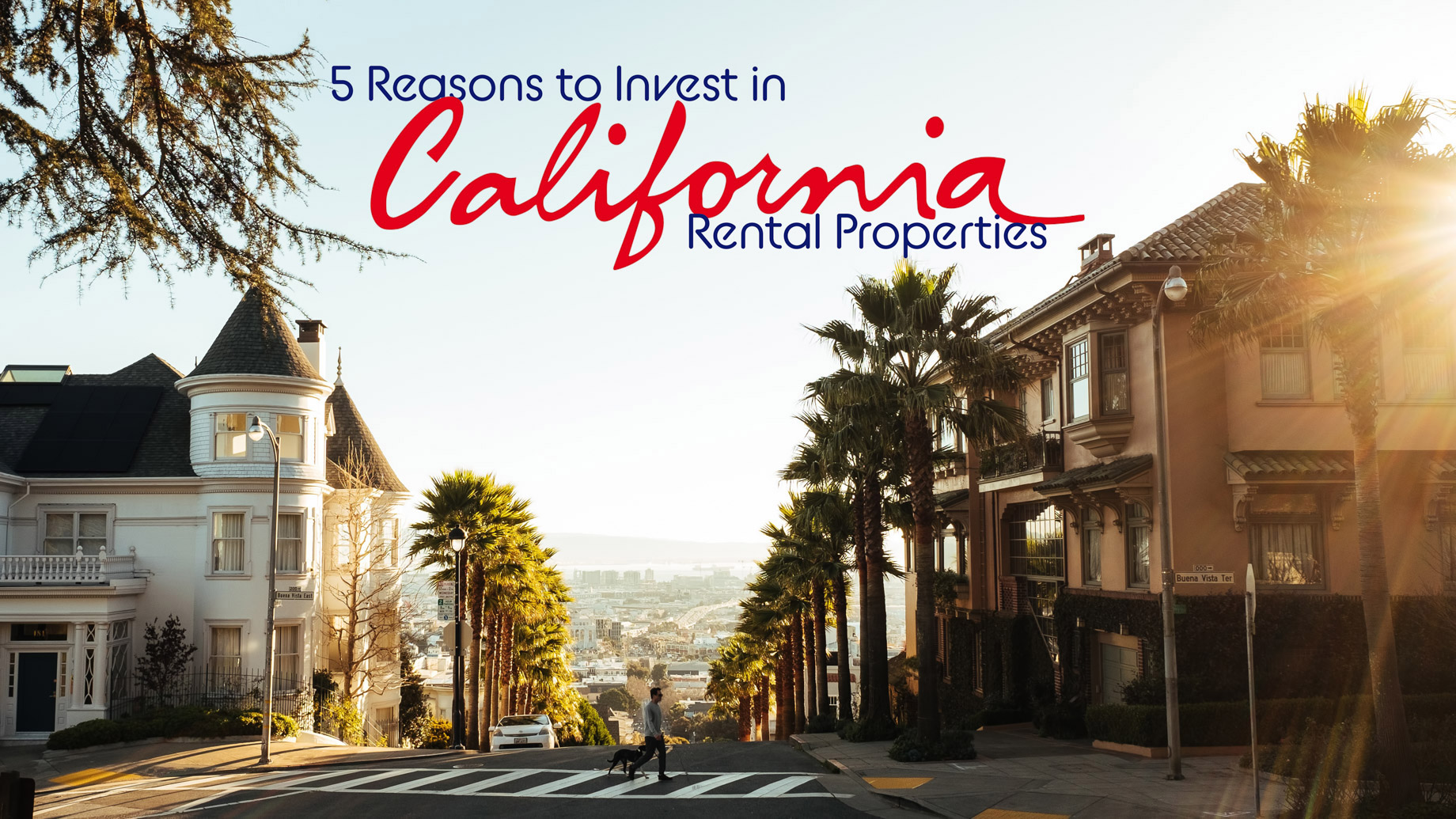 There are many reasons why California historically has had some of the highest rates of appreciation and rates of return for investors for real estate investors. Properties are constantly in high demand and the property values are among the highest in the country, which creates a unique opportunity for those looking to invest in rental properties, says highly-experienced real estate investor Raymond Grinsell who has been in the industry for half a century.
If you're willing to pay a bit more up front for a property, or find a deal through a foreclosure auction, then California is an ideal place for you. Here are Raymond Grinsell's top 5 reasons why you should look at the Golden State when you're considering an investment property.
High Demand For Rentals in Major Cities
Since median home values in major cities like San Francisco are more than $1 million, understandably it's not an easy market for everyone to grab up real estate. What this means for investors is that there will be many people that want to live in these booming tech and entertainment districts, but can only afford to rent. If you can purchase up a location for rentals, you shouldn't have any trouble filling vacancies.
Favorable Price To Rent Ratios for Investors
One of the key metrics to measure the real estate climate in a given city is the price to rent ratio, which compares the ratio between average home prices in an area compared to the annual rent. The higher the number, usually the more people will be priced out of the buying market and will be looking to rent.
Cities in California with the highest ratios include Sacramento, Los Angeles, San Diego, and San Francisco. However, Raymond Grinsell notes that you should also consider Oakland. Although it has median home prices significantly lowerthan that of San Fran, there's still a healthy rental market for people who are willing to commute into San Francisco meaning you could yield more return.
Opportunities In Wildfire-Affected Regions
If there's any positives to come from the devastating wildfires that have ravaged the state in recent years, it's that they have created some opportunities for investors willing to take a risk on properties that have been damaged and then flipping them. There could also be the opportunity to buy up homes facing foreclosure.
People in fire-affected neighborhoods often look to relocate locally rather than move, and due to the shortage of housing stock you may be able to reap the benefits of higher rental rates.
High Immigration Rate
Because of its proximity to the border and the sheer appeal of California, it has the highest immigration rate of any state in the U.S. Many of these immigrants (with a high proportion from Asia in recent years) are fluent in English and are favorable to communities due to their work ethic and skills that can benefit the local economy.
What this translates to as an investor is that many people arriving in the Golden State will be looking for a place to live, creating immediate rental opportunities for owners of investment properties.
Home Values are Still Increasing State-Wide
While some property values in fire-affected areas may be temporarily impacted, the overall trend of home values statewide is still positive. Stats show home prices have risen 1 percent in the past year, with an expected growth of 1.7 percent in the next year.
Because of this trend in Southern California in particular, the rental market is growing considerably faster than the homeowner market, putting rental property investors in a favorable position to turn a profit. You could also end up making a healthy gain from the original purchase price when you decide to sell. California is never a bad bet for real estate due to its location and overall appeal, and that translates well for investors, says Raymond Grinsell.