Most people acknowledge Valentine's with flowers, chocolates, a card and dinner. But not you. You never fail to push the envelope and upgrade every experience with your loved one, holiday or not. So, as Valentine's Day swiftly approaches, you're looking for a no-holds-barred kind of day. The type of holiday that will leave your significant other in awe and will be imprinted in both of your memories for a lifetime.
Here are a few ideas to help inspire you to have the most memorable holiday of your life:
A Themed Venture
Maybe cars and cruising along a beautiful drive are among your favorite activities. If so, start off the day with a scavenger hunt (complete with a gorgeous bouquet of roses) that leads your wife to a giant bow, that happens to be delicately perched atop a brand-new Bentley Continental GT Speed Convertible. Once she gets over her shock and excitement, let her know her bags are already packed. You arranged for a personal shopper to outfit her with a new wardrobe from Nieman Marcus for the upcoming week, of course, and it's ready to go.
If you're in Southern California, you're in a prime location for one of the most scenic drives available. Set off cruising along Pacific Coast Highway and make your way north, soaking in the stunning ocean views while your hair blows in the wind and the sun warms your faces. Your final destination? The Post Ranch Inn, located in Big Sur. One of the poshest resorts in America will let you choose from multiple cliff and ocean views along the California Coastline. This is the perfect blend of romance and road tripping—elevated, of course.
Wearable Luxury
Are you and your man more the couture-savvy types, who sit front row at every big fashion show and always wear the most up-and-coming designers? If this is you, think along the lines of wearable luxury for your Valentine's Day experience. Start off the day with breakfast in bed, and an invitation to join you for a day package at an exclusive resort spa.
After you've spent an entire day being pampered and served to your heart's content, head to your home, where the personal chef you hired is waiting to cook you a romantic, candlelit dinner. As the evening comes to a close, it's time to give each other one final gift. For him? Nothing says style like a Bulgari watch. And for you? Maybe he has a pendant and earring set of cultured pearls from Mikimoto waiting in that little black box you spied. This day oozes a fusion of leisure and luxury.
An Overseas Expedition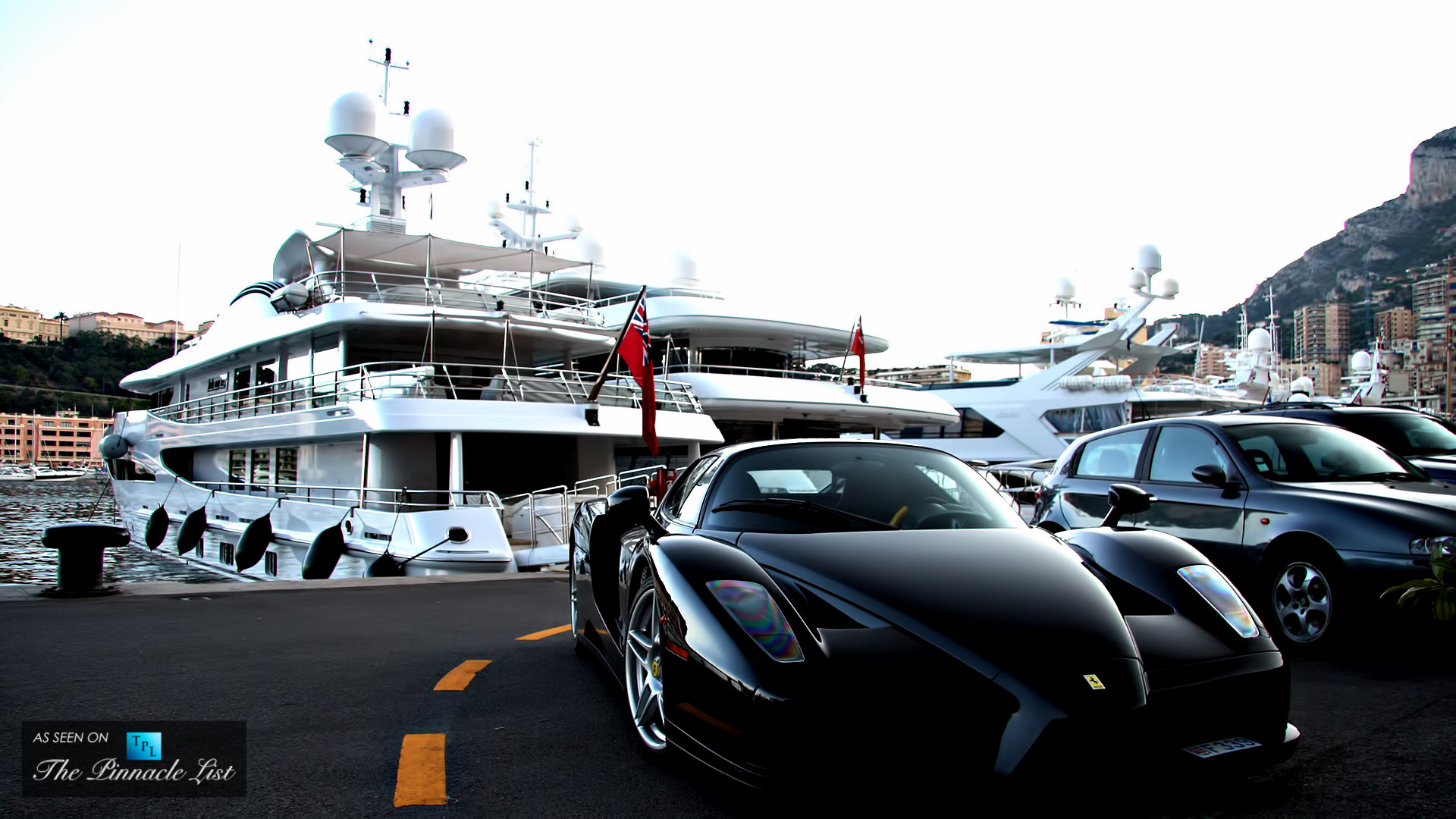 Are you and your sweetheart a little more daring in nature? Maybe you both thrive on spontaneity and have the yearning for travel running through your blood. If this sounds like you, a getaway is calling your name this February. Instead of going somewhere nearby, take your loved one across the pond. What would be more memorable than a surprise trip to go hang gliding in the Swiss Alps? Or is the ocean more your style? Charter a yacht in Monaco. It's up to you to decide the details, but the idea is to get up and go far, far away where an exotic adventure awaits.
As you prepare for Valentine's Day to arrive, don't let anything hold you back from realizing the most extravagant holiday you can imagine. Whether it's fast cars and cruising, luxurious jewelry and relaxation, or an all-out vacation to a glamorous locale, this is sure to be a holiday to remember.