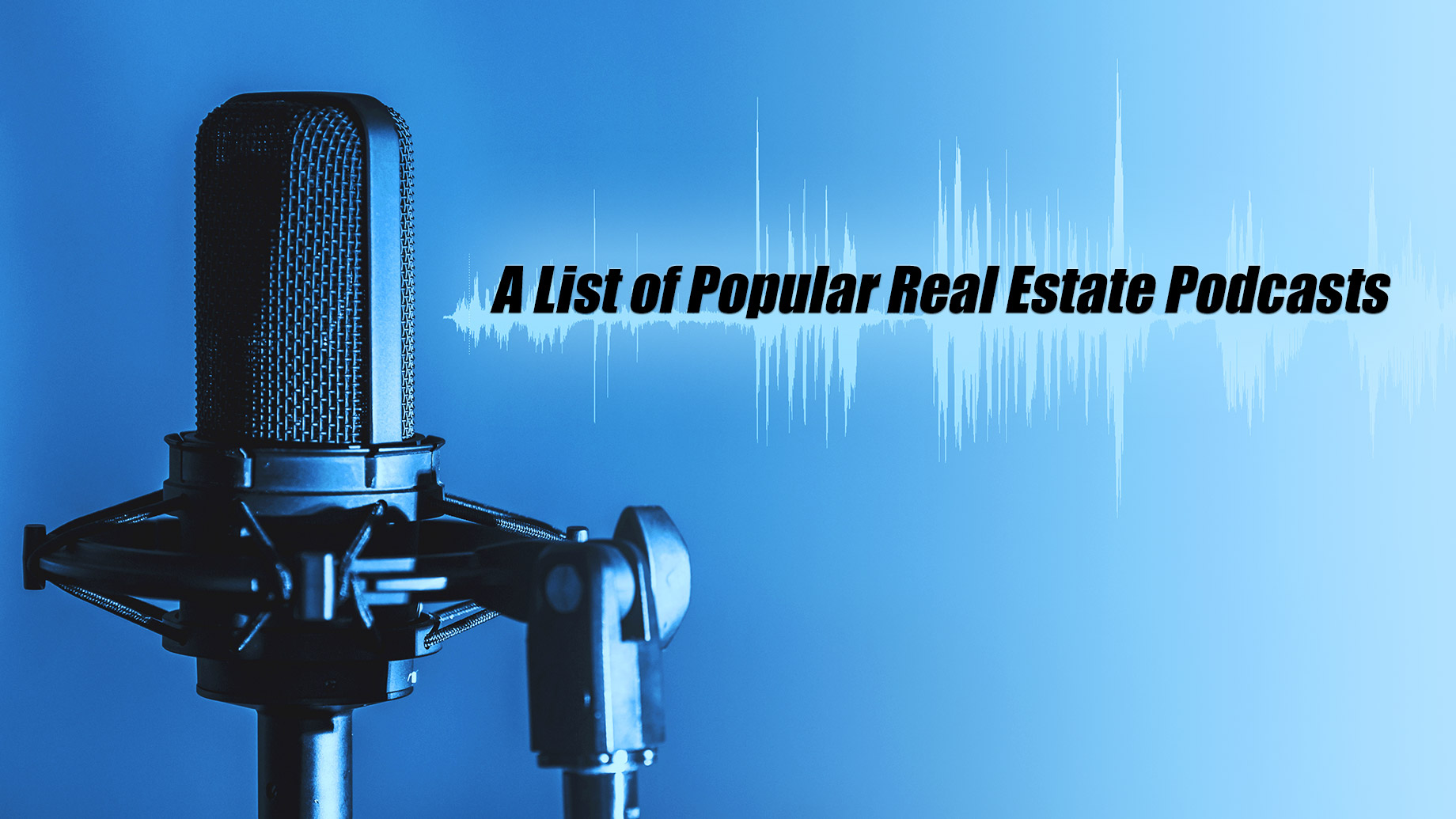 Do you want to increase your confidence before buying the first investment property? Consider real estate podcasts and get in touch with the same-minded people.
Who Listens to Real Estate Podcasts?
It is not a secret that every good real estate investor should constantly study and improve his/ her own expertise in a related area. Unfortunately, modern people often feel a lack of time to gain new knowledge. Luckily, with real estate podcasts, you can keep doing ordinary daily activities and go on exploring a real estate business. Podcasts are an effective option to keep up with the latest tendencies and continue education even if you have only ten minutes per day.
7 Top Real Estate Podcasts
You can take advantage of real estate podcasts in a variety of ways. For instance, it is possible to render audio to text and save important information to use whenever it is necessary. But before talking about audio transcription services, let's first see what 7 top real estate podcasts are in 2021.
Bigger Pockets Podcast
This podcast is hosted by David Greene and Brandon Turner. It remains to be one of the most popular podcasts that features numerous related interviews. Thanks to major players in the real estate business, you can discover new strategies, niches, and market segments. The best thing about this podcast is the presentation of the backgrounds of different investors. As a result, you can come up with an incredible dose of inspiration and new plans for self-development. Even experienced investors will learn a lot of new and efficient information from the Bigger Pockets Podcast. In case you are looking for motivation to develop a business, then it is highly recommended to listen to this podcast.
The Real Estate & Financial Independence Podcast
Those who can't wait anymore to gain financial freedom should consider The Real Estate & Financial Independence Podcast. Chad Carson managed to achieve financial independence at the age of 37. Hence, if you want to invest in real estate, then you surely need to consider this podcast. Weekly episodes with efficient advice for using real estate will be very useful for you without any exaggerations.
The Remote Real Estate Investor
Hosted by Michael Albaum, Emil Shour, and Tom Schneider, the podcast tells about impressive opportunities that are associated with long-distance real estate investing. From it, you will also find out how to set yourself to success, gain inspiration and start acting at last. Among the discussed topics are:
Understanding great markets to invest in
Case studies, deal analysis, and expert strategies
Common mistakes and ways to avoid them
Apartment Building Investing
The host of the podcast is a blogger and writer Michael Blank who will appeal to everybody who wants to diversify their portfolio and extend their horizons. Michael shares efficient insights on multifamily investing, private financing, different deals, etc. The podcast will be a true godsend to everybody who looks for a chance to boost financial expertise, gain new knowledge, and get financial freedom at last. Apartment Building Investing is a great source of efficient strategies and incredible inspiration.
The Best Ever Show
Joe Fairless, the host of The Best Ever Show, holds interesting daily interviews with different real estate investors. From the podcast, you will learn the significance of the combination of passive real estate investing and apartment syndication. In case you are searching for new opportunities, you can take a benefit from podcast-related events, enhance your portfolio and enjoy great insights from inspired experts. There is no doubt that the podcast has all chances to bring new, positive changes into your life.
The Real Estate Guys
This is one of the oldest real estate podcasts that started in 1997. It is still very popular on iTunes, and it seems that the hosts play a significant role in its popularity. Russell Gray and Robert Helms are professionals of a high level who are ready to share expertise in a fun and engaging way. You will not be overwhelmed with tons of boring information. Instead, you will have a good time and learn something new. The podcast features such topics as macro-economic events, trends in the real estate investment market, etc. Every episode will make you one step closer to becoming a good expert and achieving any purpose easily.
The Real Wealth Show
The host is super–investor Kathy Fettke who is known by the bestseller "Retire Rich with Rentals." In the podcast, the author aims to share efficient and practical strategies, insights, and market data to assist listeners in purchasing and monetizing their own investments. It doesn't matter whether you are an experienced investor or it is your first try to make money with new opportunities. The podcast will be useful for everybody, thanks to a variety of ideas and tools.
How to Use Real Estate Podcasts?
Besides listening to a chosen real estate podcast at any time and from any place, you can get even more from it. You can try to transcribe the recording to get a text-based format. It is convenient to go back to the transcription when you want to clarify some moments or recall important details. Sometimes, people can't catch difficult words, especially if they are not Native-English speakers and do not know all related financial and real estate terms. This is when you can take advantage of automated transcription software. A text of your favorite episode will help you save a lot of time and do not play a record a few times to find what you need.
Summing up
As can be seen, real estate podcasts are a top-quality source of useful information for everybody who aims to gain new knowledge, boost expertise and stay in touch with the community of the same-minded people. In case you want to have this valuable information always close at hand, then consider approaching certified transcriptionists and enjoy a quick result.