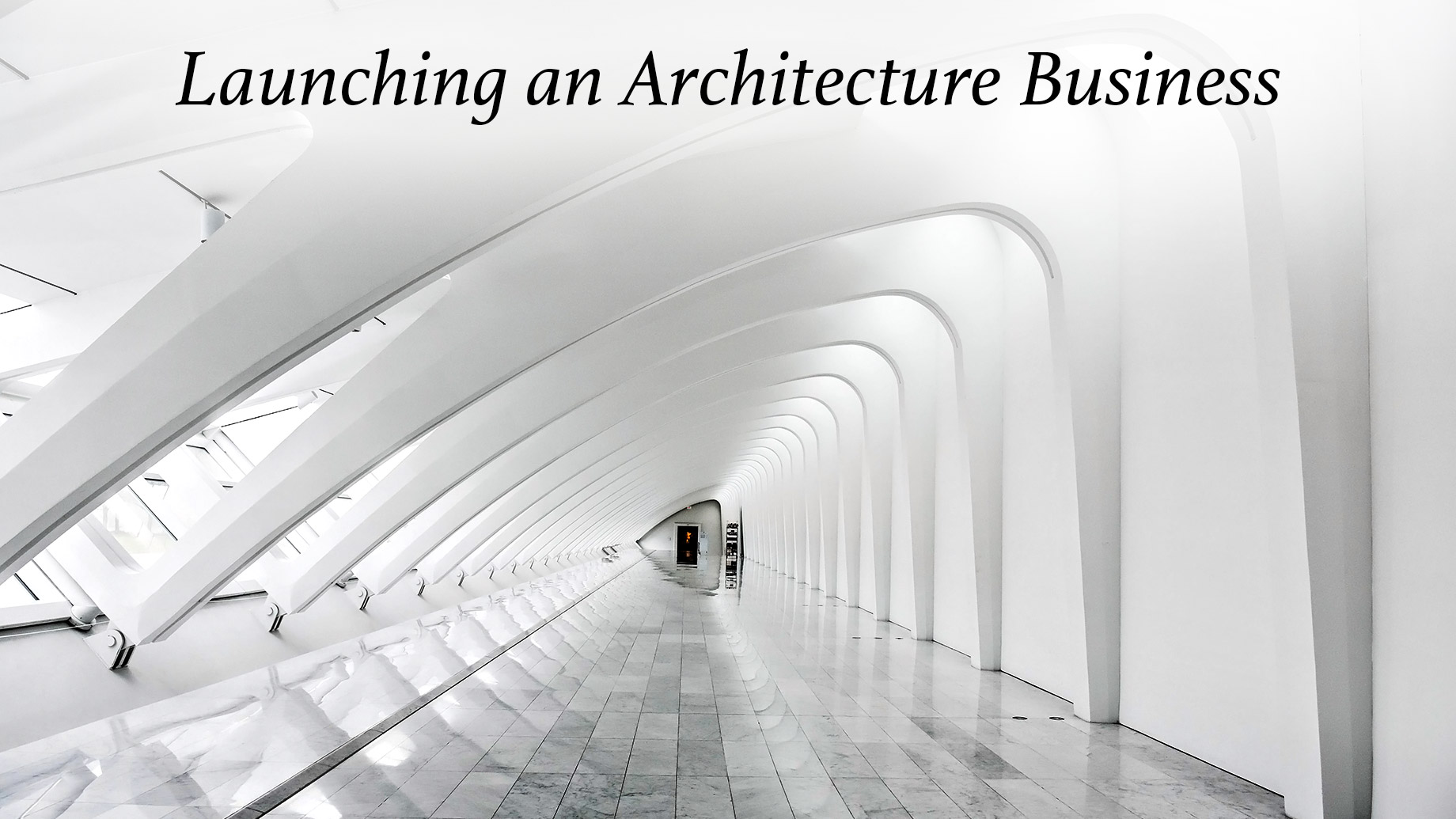 So, you're a successful architect with a wealth of knowledge and experience, and you're now considering starting up your own architecture business? Well, you've come to the right place! There are lots of things to consider before stepping out on your own and starting your own firm if you want to make the transition a success. Luckily, we've compiled a handy list of top tips to help you muddle your way through the fog and clarify the best ways of going about putting this desire into action.
Finances
The three core elements that are required to start an architectural practice are: an architect (hopefully, you are one and this aspect is covered!); a firm vision for your practice and the grit to persevere in order to achieve it; and lastly, a strong financial foundation.
The first two in that list should already exist if you've reached this point. With regards to finances, though, you may need to consider the various options available to you. Your first consideration should be whether you yourself have the cash reserves available to funnel into the business to get it off the ground and, if so, weigh up what you can afford to achieve with this self-funding – you may need to sacrifice some elements at first until you make significant returns on your investment.
Borrowing the funds is also a distinct possibility – either from the bank, or from family/friends. If you decide to approach the bank for a loan, you may be required to use your existing assets – such as your home or other properties – as insurance against the loan, should you be unable to repay it in the future. There are also multiple business grants, investors, and seed funds that you could apply for to help get you started. Each option has its own pros and cons that you need to weigh up before deciding upon the best one, and you would do well to thoroughly research each before settling.  
You and Your Team – Structure and Practice
As an architect, you already have one important element of the team. You then need to consider if you are in a position to employ any other architects at this stage – perhaps with different specialties or design interests to you – or if you are wanting to take anyone on as a partner in the business, to help you with the major decisions and the day-to-day running of the practice.
Once you've established this, you then need to consider the structure of your team (if you decide to expand to include one). Will there be team leaders, group projects, or architects grouped into their specialties?
Identify Your Goals
Something that is relevant regardless of what type of business you're setting up is the need to set reasonable, realistic goals for the immediate future of your business, and the long-term future. Ideally, you will need to set yourself between three to five targets – SMART targets are good here, as they are achievable and specific. They may include the size of the firm you aim to have in a year's time; the revenue of your practice – what revenue you want to obtain by the end of the year and how you are going to achieve it; and the type of work you are going to undertake – will you be working on commercial buildings, agricultural projects, innovative designs, or private contracts? Ultimately, this decision is yours and will affect everything from the structure of your firm to the amount of money that needs investing. 
Risk Protection and Future Planning
As with any major endeavor, there are certain risk factors you need to be aware of prior to getting your practice up and running, such as insolvency or lawsuits. To protect yourself against either of these – or any other issues that may arise – it would be prudent to buy architect insurance for your practice, to arm you against many of the common issues you may encounter.
The future is unpredictable. Planning for every eventuality is essential to success which is why you should buy architect insurance from a company as soon as you have a firm business plan in place. Some providers specialize in business insurance for architectural firms, making the process simple, affordable, and tailoring it towards your specific needs. Obtaining a quote and implementing your policy with them is easy and stress-free, so it's well worth looking into!
The last piece of advice we can provide you with is to speak to those who have been in this position before. How did they get started? What problems did they encounter? How did they overcome them? What's the best advice they were given? Doing this prior to any of the above can help you to make some key decisions that have the potential to make or break your practice. So why wait? Get researching now!