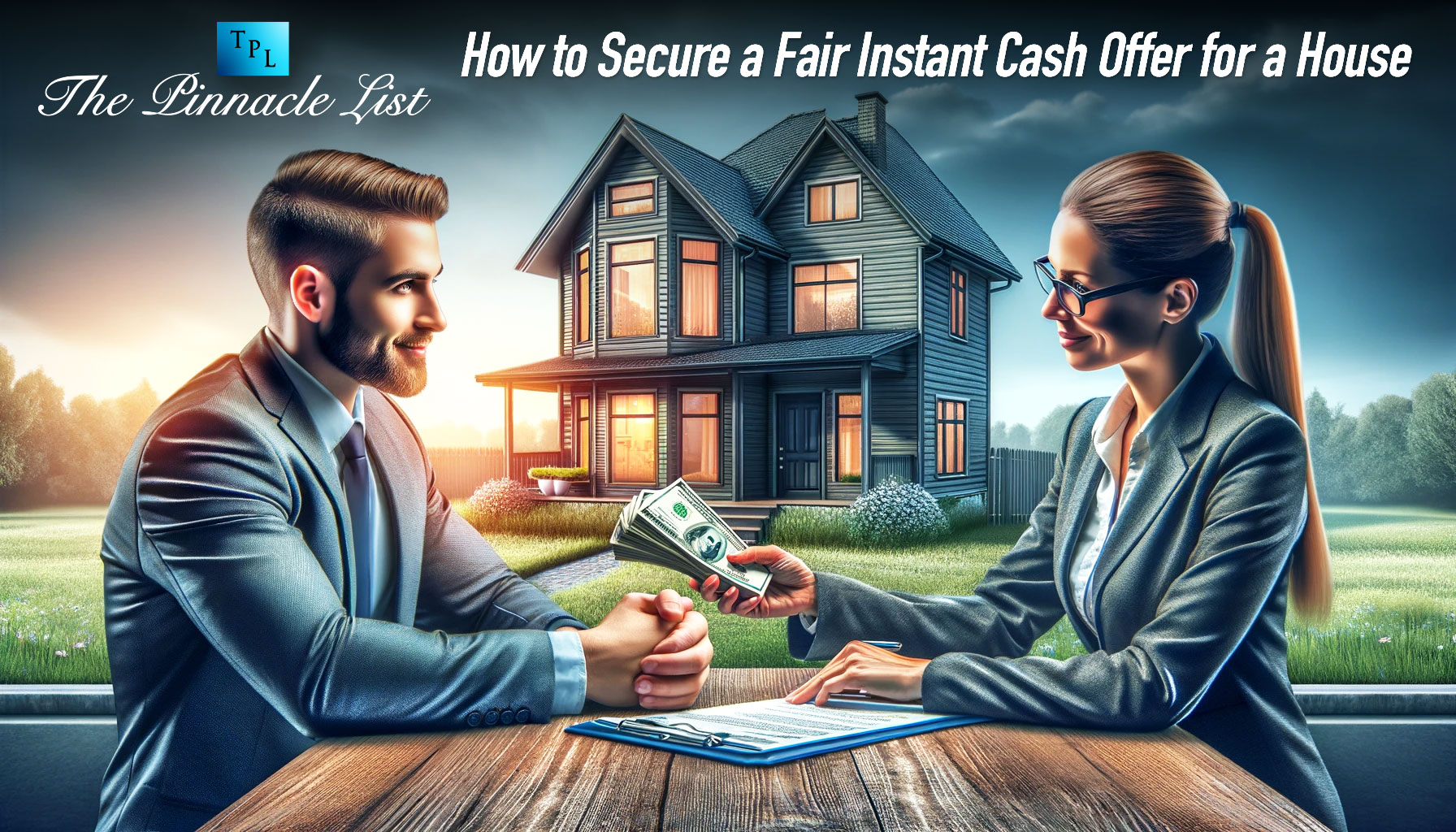 Straight up, selling property quickly for cash sounds like a dream come true, doesn't it? You don't have to wait around or deal with picky buyers. It's just an instant cash offer for your house, and it's a done deal.
But is it really as straightforward as it sounds? Let's cut through the noise and break down the process to understand how you can secure a fair instant cash offer for a house.
Find a Reputable Investor or Company
Do your research and find a reputable real estate investor or company that specializes in buying houses for cash. Look for reviews, testimonials, and references from previous clients to ensure their credibility. Just type in "sell my home fast" in your search engine, and you're good to go.
It's also important to make sure they have the funds available to make an immediate payment for your house. A legitimate investor or company will not hesitate to provide proof of funds if requested.
Understand the Market Value of Your House
Before entertaining any offers, it's important to have a clear understanding of the market value of your house. This will help you determine whether the cash offer is fair or not. You can do some research on similar houses in your area that were recently sold to get an idea of the market value.
Be Realistic With Your Expectations
It's easy to get carried away with the idea of a quick sale and quick cash. However, it's important to be realistic with your expectations. You need to understand that you may not receive the full market value for your house when selling for cash.
Keep in mind that investors are taking on the risk by buying your house as-is. Find a buyer that won't need you to make any repairs or renovations.
Negotiate
Just because it's a cash deal, doesn't mean you can't negotiate. Don't be afraid to ask for a higher offer or request certain terms that are important to you.
However, keep in mind that the investor is looking for a good deal as well. So be prepared to compromise and find a fair middle ground.
Read and Understand the Terms
Before signing any agreements or contracts, make sure you carefully read and understand all the terms. If there are any clauses that you're unsure about, don't hesitate to ask for clarification or seek legal advice.
Consider Multiple Offers
Don't settle for the first offer you receive. Consider getting multiple offers from different investors. You should also compare companies and ensure you're getting the best deal possible.
Don't Rush the Process
While the idea of an instant cash offer is appealing, don't rush the process and make any hasty decisions. Take your time to carefully consider all offers. Make sure you're comfortable with the terms before moving forward.
Stay Informed
Stay informed about the process and ask questions if anything is unclear. A reputable investor or company will be transparent with you. They will keep you updated throughout the process.
Follow Our Guide To Get an Instant Cash Offer for a House
Securing a fair instant cash offer for your house is indeed possible. However, it requires due diligence and patience.
Always remember, you're in control of the sale, and it's okay to wait for the right offer. Don't rush, don't settle, and keep in contact with a reputable and transparent investor or company.
Did you find this article on how to get an instant cash offer for a house helpful? If so, check out the rest of our site for more.