The overall theme and aesthetics of your home can impact its value. If your home is well-maintained, well-decorated and has the most advanced amenities, you can sell your home at a higher price – higher than the amount which you paid for purchasing your home years ago. On the other side of the coin, if your home looks outdated and has damaged fixtures, you'll have a hard time selling your home at a good price – worse, it might even be tough to look for a potential buyer. If you're planning to sell your home anytime soon, consider adding kitchen pendant lights. With the right style and design, this lighting fixture can modernize your home, making it easy for you to sell your property.
A kitchen pendant light is a type of ceiling light which is suspended using chains, chords or metal rods. Kitchen pendant lights are versatile and can be used either as standalone fixtures or in multiples. Here's how you can use this lighting fixture in order to modernize your home for selling:
1. Assess your décor
Everything in your kitchen should complement each other – from the wall colors, types of furniture used and size of the decor in the room. The same is also true when picking kitchen pendant lights. This lighting fixture should also complement the existing design and decor of your kitchen. You can start doing an online search of available kitchen pendant lights and assess if these options are suitable for your kitchen and home decor. The size of the pendant lights should also be proportional to your kitchen's size and space.
2. Determine the number of fixtures needed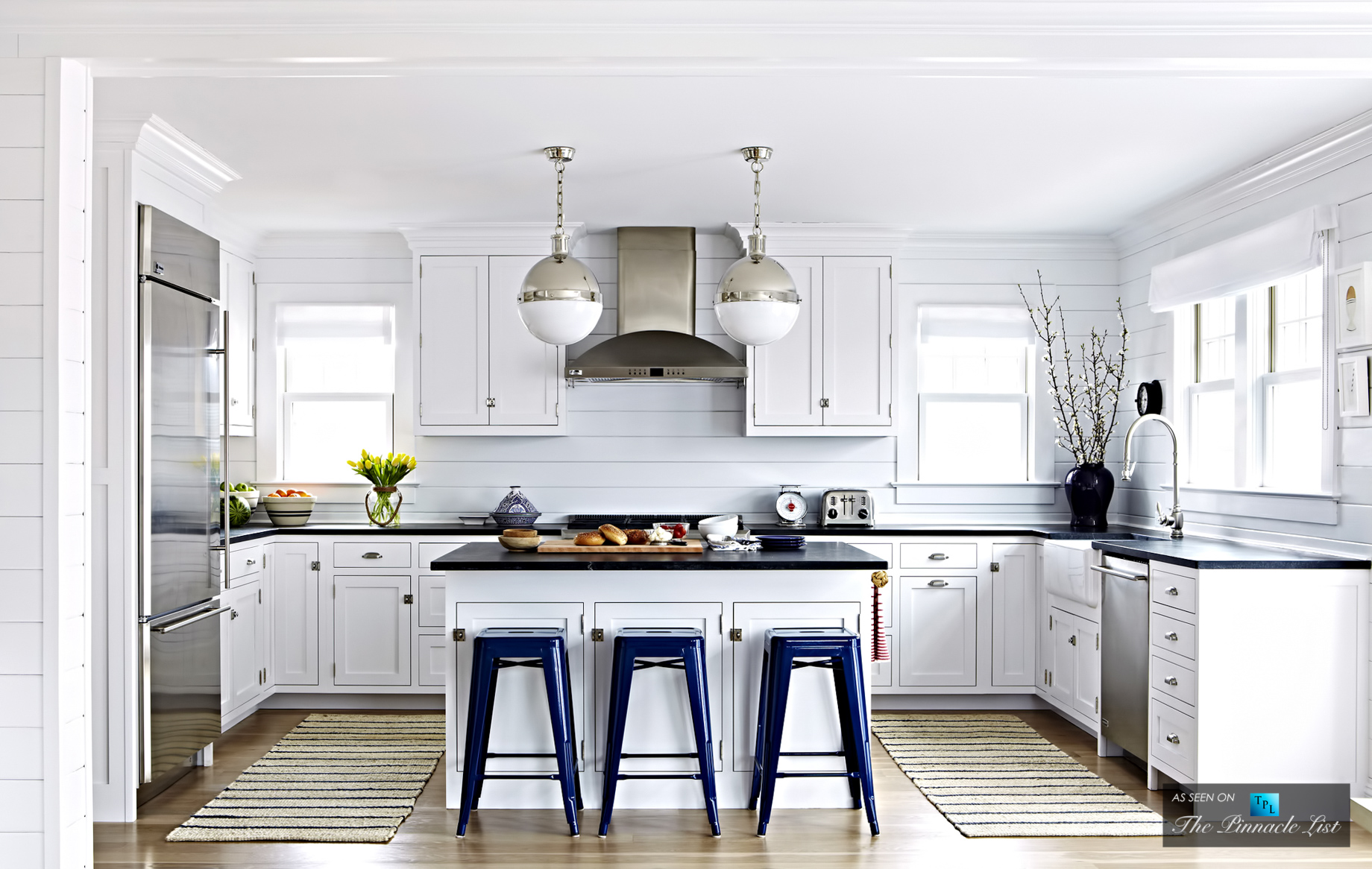 Having a kitchen that's too bright can be distracting while having one which is too dark can be stressful. If you want to sell your home easier using kitchen pendant lights, determine the number of fixtures needed first. If your kitchen is longer than four feet, expect that you'll be requiring multiple fixtures.
In this process, take note of the "rule of three." This rule basically talks about how you can achieve balance by repeating an element three times. A person's brain can recognize patterns and having a pattern that's odd-numbered makes it easy for him or her to do just that.
The number of pendants you'll need for this lighting fixture will depend on the length of your countertop or island. These two should always complement each other. A general rule you can follow is for every 20 inches of counter space, you should have 60-75 watts of lightning.
3. Determine the height
The height of your kitchen pendant light once its hung from the ceiling is important. Installing a kitchen pendant light too low can obstruct your view, while placing it too high might defeat its purpose of providing adequate lighting. Ideally, the distance between the bottom of the light and the countertop should be around 28 to 38 inches.
4. Consider the purpose of your lighting
Aside from modernizing your kitchen and home, what other purpose do you have in buying kitchen pendant lights? Do you want this fixture to set the mood in the room or do you want it to add a pop of color to a monotonous space? Are you eyeing to use this fixture as a focal point of your kitchen or just another source of light? When you have answers to these questions, it'll be easy for you to narrow down your search. If you want these kitchen pendant lights to have multiple functions namely providing adequate lighting and setting a mood, buy a dimmer switch.
5. Choose between low voltages vs. line voltage pendants
Pendant lights come in a variety of styles, sizes, and designs. Choosing one which is perfect for your home can become a struggle with these options. Aside from looking into the purpose of your lightning, decide if you'll use low voltage or line voltage pendants. Each of these types has its own pros and cons.
If you have a limited budget, purchasing low voltage pendants might be a better option for you. These are less expensive compared to other standard voltage lights used in pendant lighting. Low voltage pendants come in smaller bulbs which means that these can help you save valuable time while costing you less once used. These can also be used as a design element for any type of kitchen.
Line voltage or standard voltage, on the other hand, can be used if you're looking for task lighting. Using this type of pendant allows you to have illumination in different parts of the room at the same time.
6. Decide the shade you want
As a homeowner, you shouldn't only consider how your kitchen pendant lights look; you should also pay attention to the kind of shade it gives. Kitchen pendant lights which have translucent shades can filter light. It creates a diffused effect since it doesn't only focus on the light downward but it also brightens the entire space of a room. Kitchen pendant lights which come in solid shades only cast light downwards. These only provide light in one direction and might entail cost if you're planning to light up an entire room.
The kind of shade that a kitchen pendant light gives is an important consideration. You should know what you want from this light fixture, so you'll know what to buy.
If you're not aiming for a kitchen that "glows," consider buying solid shades. These also come in a variety of designs so regardless if you're kitchen has an industrial or contemporary theme, you can quickly find pendant lighting in solid shades which fits the bill.
Excellent Investment
Buying the right pendant lights for your kitchen is like hitting two birds with one stone – you'll have a light fixture and unique décor in your kitchen. This is the reason why kitchen pendant lights can be considered as an excellent investment especially when you're about to sell your home. Buying one might entail money from your pocket, but once you're able to sell your home at an excellent price, your purchase will be worth it!