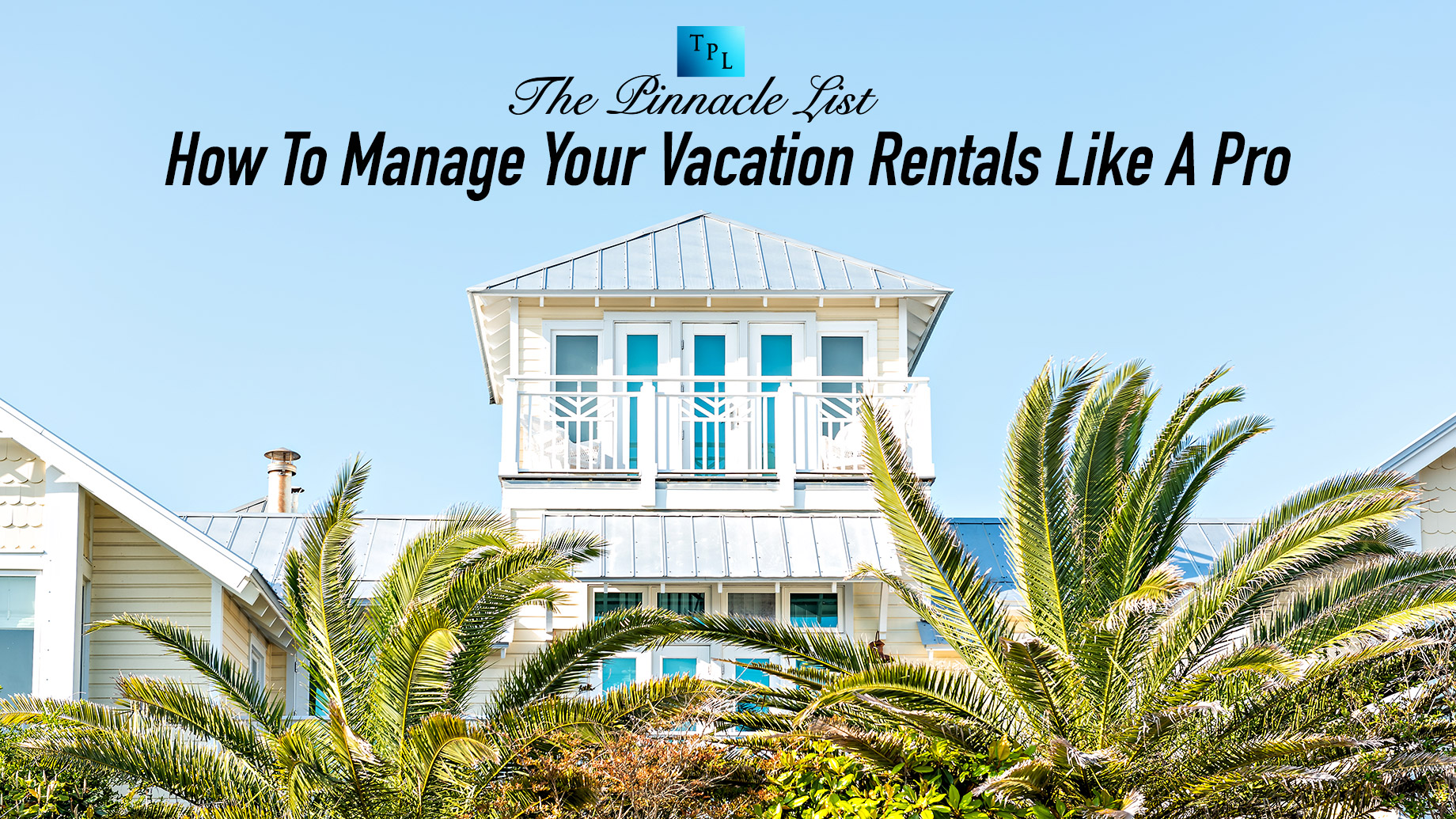 Vacation rentals are a popular and profitable way to monetize your property, especially if you reside in a tourist area. Vacation leasing management, on the other hand, is a difficult job. 
To make your holiday rental a success, you must consider many factors, including locating the appropriate visitors and keeping the property.
In this piece, we'll cover everything you need to know about managing holiday rentals like an expert, as well as a step-by-step guide to starting your own vacation rental company.
Understand Your Market
It's crucial to have a thorough knowledge of your target market if you want to be successful in any business. Conduct a breakdown to determine the hobbies and behavioral habits of your prospective customers.
To set your renting apart from the competition and entice customers in your target market, observe market patterns, seasonality, and occasions that may influence your room prices and pricing.
You can customize your properties and marketing strategies to suit the requirements of your customers and increase your company's profitability in the process, thanks to your knowledge of the market.
Set Clear Expectations
To run your vacation property like a professional, it's essential to set transparent benchmarks with your visitors.
Tell potential tenants up front what your property provides, including the number of beds, bathrooms, and any extras or services you offer.
Give clear directions on how to get to the site, where to park, and how check-in and check-out work.
You can prevent confusion or conflicts with your visitors by setting clear standards.
Keep Your Vacation Rental Clean and Well-Maintained
Keeping your vacation rental clean is crucial to attracting and retaining guests.
Regularly deep clean the property, including the kitchen, bathrooms, and bedrooms. Make sure all appliances and fixtures are in good working order, and replace any worn-out or damaged items.
Guests expect a comfortable and clean space to stay in, so don't skimp on cleanliness and maintenance.
Provide Excellent Customer Service
Being an expert at handling your vacation rental means giving your guests outstanding service. Make sure they have the means to reach you if they have any needs during their stay, and be receptive to their wants and concerns. 
Any questions or problems should be answered immediately, and you should try to find a fast and efficient solution. Positive evaluations and return business will come to you as a result of your excellent customer service.
Automate Your Processes
When handling your holiday rental, automating your procedures will save you time and effort.
To simplify the reservation process, use online booking platforms alongside payment systems, and software to organize your schedule, monitor expenditures, and interact with guests.
By automating your processes, you can remain organized and effective while also freeing up time to concentrate on other parts of your company.
Starting Your Vacation Rentals
If you're interested in starting a rental business, here's a step-by-step guide to getting you started:
Determine Your Goals and Budget
Define your short- and long-term goals, financial resources, and the timeline for your vacation rental business.
Find the Right Property
Research and select a property that fits your goals and budget. Consult with a real estate agent.
Furnish and Decorate Your Property
Create a welcoming and unique atmosphere that aligns with your target guests by selecting comfortable, durable, and on-theme furnishings and decor.
Set Your Rates and Policies
Set a precise pricing strategy, define cancellation policies, and communicate fees to guests to avoid any misunderstandings.
Market and Promote Your Vacation Rental
Make a professional and eye-catching listing on holiday renting platforms, and think about developing a website and social media profiles.
Continuously Monitor and Improve
Monitor your performance, solicit visitor input, and modify your strategies as necessary to optimize profits and guest happiness.