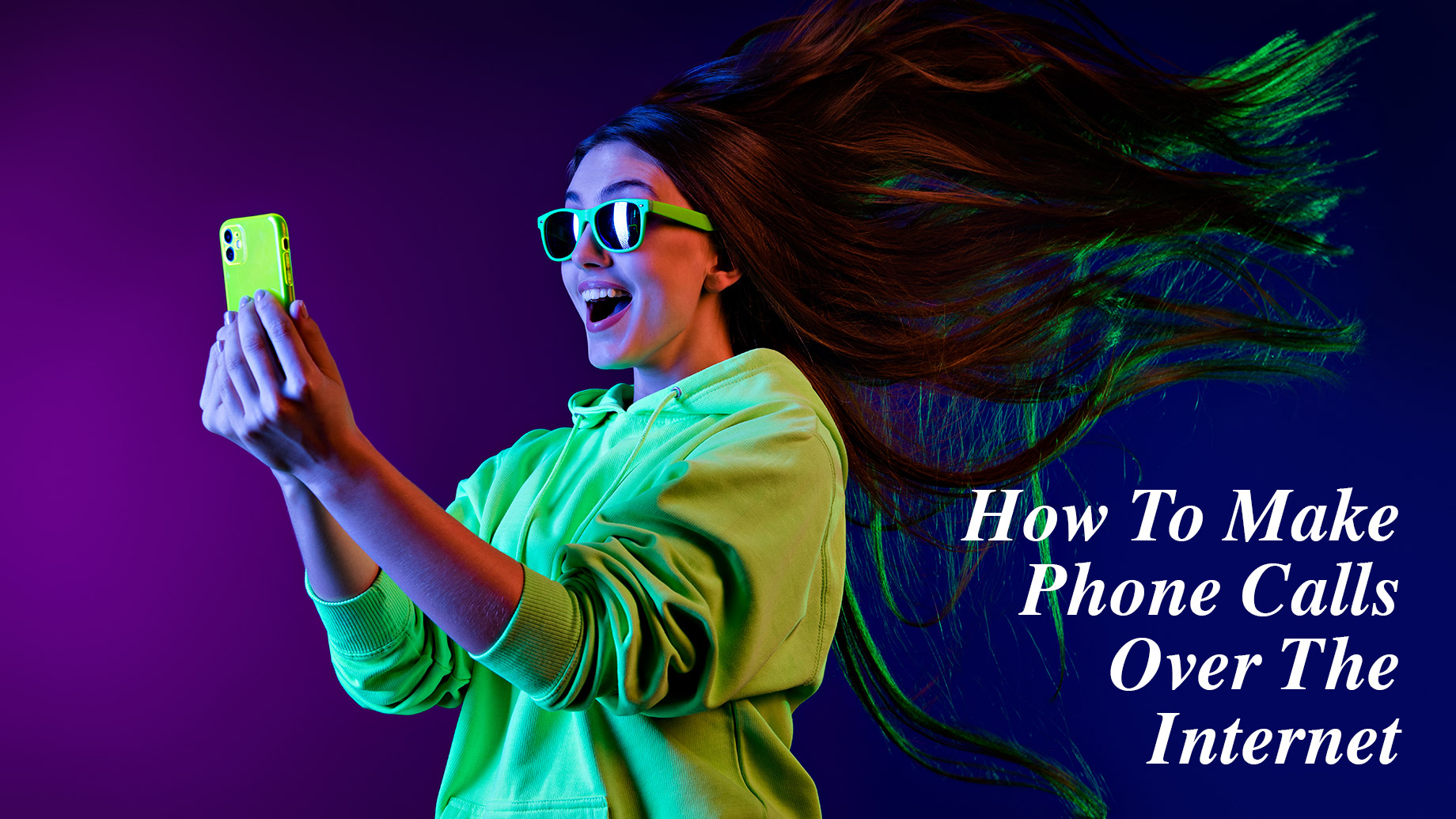 Earlier, we used to make phone calls from a traditional phone system. Now, with the transition of time and the advancement of technology, phone calls can be made over the internet.
What is Wi-Fi Calling?
Wi-Fi calling is VoIP calls, as it uses the internet protocol for communication. Two things are required; a mobile phone that supports Wi-Fi and a Wi-Fi connection. The call is routed through the internet by your service provider and reaches the number you are contacting.
How to enable Wi-Fi calling?
You need to enable Wi-Fi calling from your phone settings. You can enable Wi-Fi calling by tapping through these settings:
iOS 16: Settings > Cellular > Wi-Fi Calling
Android 13 (stock): Phone app > More (three dots) > Settings > Calls > Wi-Fi Calling
Android 11 and 12 (Samsung): Phone app > More (three dots) > Settings > Wi-Fi Calling
Most of the calls through the internet are free. Calls can be made from Android, iOS, Windows, Linux, or macOS. Calls can be made either by turning on Wi-Fi or your data package. If a call is being made using a mobile career; career charges will apply, and calls will use minutes from your mobile phone plan.
Phone calls can be made using two ways:
App to Phone: Paid or sometimes free calls from computers and mobiles to real telephone numbers. A VoIP service is required to connect to that physical location if you want to call a mobile phone or a landline number. The VoIP services depending on the location you are calling, charge per minute. These VoIP services also offer monthly subscription plans. Examples of apps for phones include Google Voice, Skype, and Viber.
App to App: You may place a free call over the internet using an app to the user of the same app. This method is not used to make landline calls.
Installation of an app is mandatory in this case. Examples of app-to-app calling are WhatsApp, Facebook Messenger, and Google Voice. We'll be discussing popular internet calling app that can be used for free calling:
Google Voice
Skype
Viber
WhatsApp
Facebook Messenger
Snapchat
Google Voice
Google Voice is a prominent VoIP service for calling landlines and mobile phone numbers; especially from computers.
Features:

It offers free calls within the US or Canada, one free phone number, PC-to-PC calls, and free PC-to-phone calls. The duration of free calls is limited to 3 hours.
Google Voice also offers a call routing feature, with which you can route incoming voice calls to other phone numbers or send them to voicemail if you cannot answer.
Moreover, calls can be screened and forwarded and easily connected with existing phone contacts.
Google Voice offers free multi-channel communication such as SMS, conference calls and voicemail services.

Pricing: Up to $9.50/min.
Availability: The Voice app works on the web, iPhone, iPad, and Android devices.
Limitations:

Calling time is limited, although you can make calls repeatedly.
An existing phone number is required for calling.
No emergency calling.
No direct customer support.
Skype
Skype is a well-known VoIP free calling and messaging service. It works well on both desktops as well as on mobile devices.
Features:

Skype offers free Skype-Skype calling over the internet from PC to PC, app to PC, app to app, and PC to app.
A Skype account is mandatory for placing calls. To find a skype user, you need to enter a phone number, username or email address.
Skype can add a maximum of 100 participants.

Pricing:

Starts at $3.59 per month for a subscription.
Starts at $5.00 for Skype Credit.
Costs $6.99 per month to receive landline and mobile calls
Toll charges vary.
Includes a monthly credit via Microsoft 365.

Availability: Skype can be used in your browser and on Android, iPhone, iPad, Mac, Linux, Windows, Web, Xbox, Amazon Alexa etc.
Limitations:

Calls are not free for non-users and on real phone numbers.
Calls may last up to 4 hours.
Offers no free nationwide calling.
Viber
This Virtual phone app offers free calling from PC to PC and app to app. You can easily locate Viber users among your phone contacts.
Features:

Messages and videos can be shared with the Viber contacts by their app installed on mobile or desktop.
Video calls can be made with other Viber users, start group chats, and create stickers and GIFs.
Set a self-destruct timer to delete your messages after a certain period.
Viber can be subscribed for a local number in various countries, this feature is paid.

Pricing:

$0.90–$2.99/min.
$5.99/mo. for unlimited worldwide calls.

Availability: The app runs on Windows, Linux, Mac computers, and Android and iOS (iPhone, iPad, and Apple Watch) mobile devices.
Limitations:

Free calls can be made only with Viber users.
Calling on a real phone number is paid; Viber does not offer free calling on real phone numbers.
No web client for browsers; a mobile app or desktop software must be installed to use this service.
Not free nationwide calling.
WhatsApp
This app is by Meta. It is a calling and texting app and has millions of users. A phone number is required for registration. Right after signing up, your phone contacts sync with the app, and you can find your friends who are using this app. You can call your WhatsApp contacts no matter wherever they are located.
Features:

Group calling feature is available, but eight people can participate simultaneously.
WhatsApp allows multi-channel communication; you can send voice notes and photos, and share videos, locations, or contacts.
You can not only text, but audio/video calls are also available.
All conversations are end-to-end encrypted.
Some other prominent features include group chat, document sharing, and a built-in camera.

Pricing: Free
Availability: WhatsApp can be used from a computer or mobile device, including Android, iPhone, iPad, Windows, Web, and Mac.
Limitations:

WhatsApp is not used for making landline calls because WhatsApp offers an app to app calling.
A real phone number is required for signing up.
A QR code scan is required for the web version
Facebook Messenger
Facebook Messenger is a service offered by Meta for messaging, voice, and video calling from PC to PC, app to app, and app to PC (and vice versa).
Features:

The calls are free on Facebook Messenger, but the people talking need to be Facebook friends.
It offers Messenger Kids. Parents can manage their kids' contact lists, monitor their activity and chat through video.

Available: Facebook Messenger works from any web browser and the mobile app for Android, iPhone, and iPad.
Pricing: Free
Limitations:

Unlike landlines, Facebook Messenger does not support calling real phone numbers because it is an app-to-app calling like WhatsApp.
No calling outside Facebook.
Snapchat
Snapchat is known for sharing photos. Free audio/video calling is available if you call your Snapchat contacts. Calls can be made using Wi-Fi or a data connection.
Pricing: Free
Availability: Snapchat works with Android, iPhone, and iPad.
Limitations: Snapchat is not used for calling landlines because it allows app-to-app calling.
Final Verdict
Wi-Fi calling is built into Android and iOS, it does not need any app. There are two ways of making calls (from app to phone) over the internet, either use Google Voice or another app to phone calling app if you want to call a landline or mobile number or use Wi-Fi calling if your carrier offers; this is the best alternative.
If you're not calling a landline or mobile number, you may use Facebook's Messenger app or WhatsApp, which is a secure alternative because a Facebook account is not required for registration.
One important thing that needs to be considered is that emergency services cannot trace Wi-Fi calls. That requires you to enable access, you need to enter the address of your service provider.