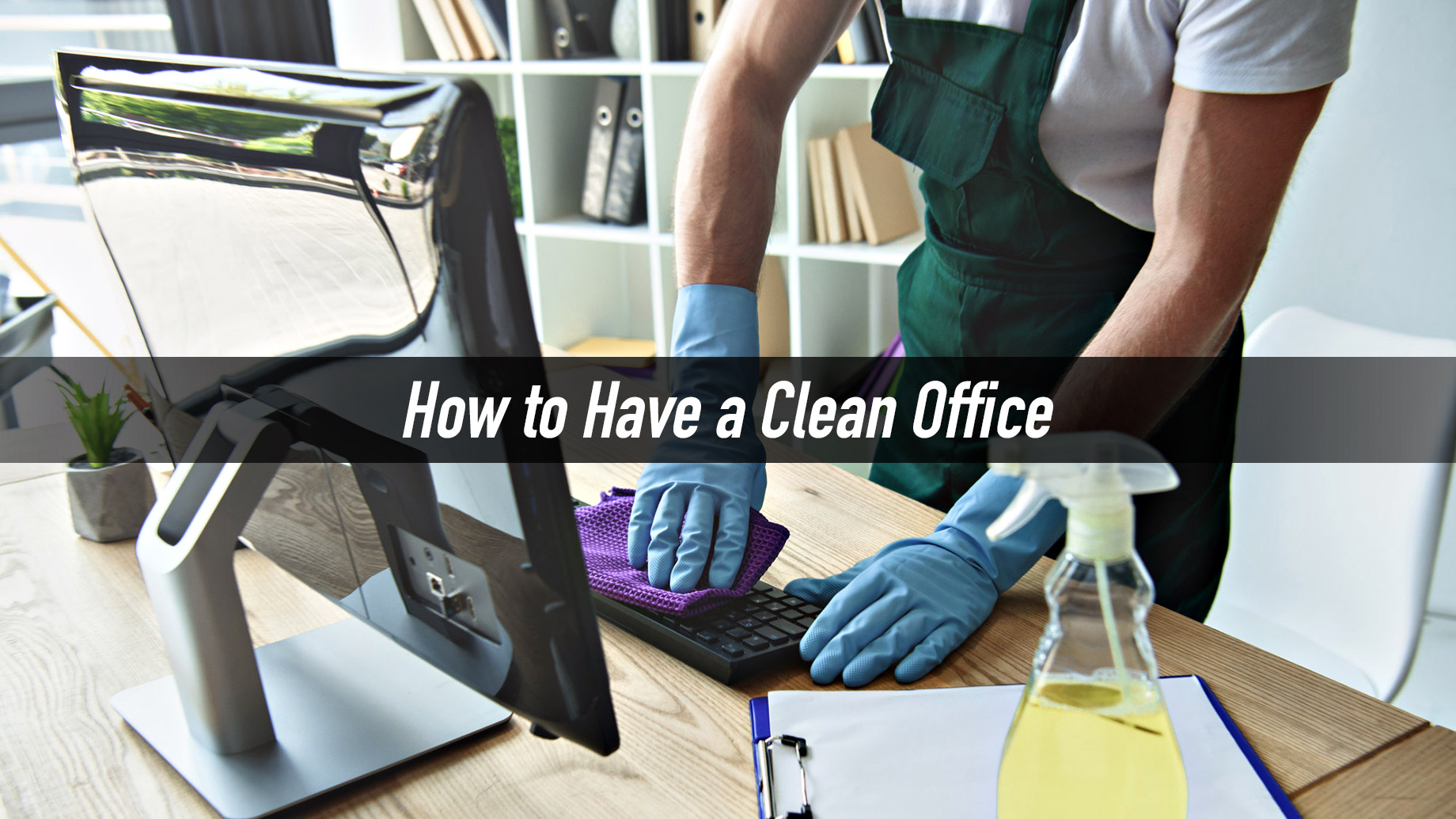 It can be hard to maintain a clean office. Things can pile up on desks and who knows what lies in the office refrigerator. As busy as you and your team are during the day, you can't overlook the benefits of having a clean office.
Studies show that your environment has a direct impact on your mood. A clean office can improve employee morale, lessen sick days, and impress your customers.
With so many benefits, how can you continue to keep your office clean? Read on to learn the top office cleaning tips and tricks.
1. Have a Clean Office Policy
Do you have a documented policy to make sure your employees know how important it is to keep the office clean? If not, this is your chance to create one.
It's also an opportunity to let employees know that you care about their working environment. A clean office policy can also include a clean desk policy, which describes how employees need to leave their desks at the end of the workday.
This will reduce clutter and keep important documents secure. Plus, your company will always be prepared to make a great first impression.
2. Assign Tasks to Different Employees
Your clean office policy may include the formation of a clean office committee. These are employees that are responsible for overseeing and enforcing the clean office policy.
The members of this committee can be assigned different tasks related to keeping the office clean. One person can be responsible for cleaning out the office refrigerator each Friday. Another person can be responsible for taking out the trash.
Having this type of structure will make it clear to everyone that they will be held accountable and will need to do their part.
3. Get Professional Help
Would you rather have your employees focus on doing their jobs instead of cleaning the office?
Hiring commercial cleaners could end up saving money. Think about how much you pay your employees per hour to perform their tasks to clean the office. An employee that makes $65,000 a year is being paid $31.25 an hour to take out the trash.
You can hire a company like J & J Janitor Service, and they'll do a better job than the employee. They will cost less in the long run as well. 
Not only that, but the commercial cleaning company will clean the hard to reach places. You can also have them polish the office, clean upholstery, and sanitize common areas. These are cleaning tasks that your staff is very unlikely to do.
Tips for Cleaning the Office
You have enough to worry about each day at the office. You don't want to add cleaning the office to your list, but it's necessary to maintain morale and inspire confidence in your customers.
A clean office isn't hard when you have help. Make sure that you have a policy to keep your office clean, be consistent, and work with commercial cleaners to keep the space spotless.
For more helpful lifestyle and real estate articles, visit our Articles section.