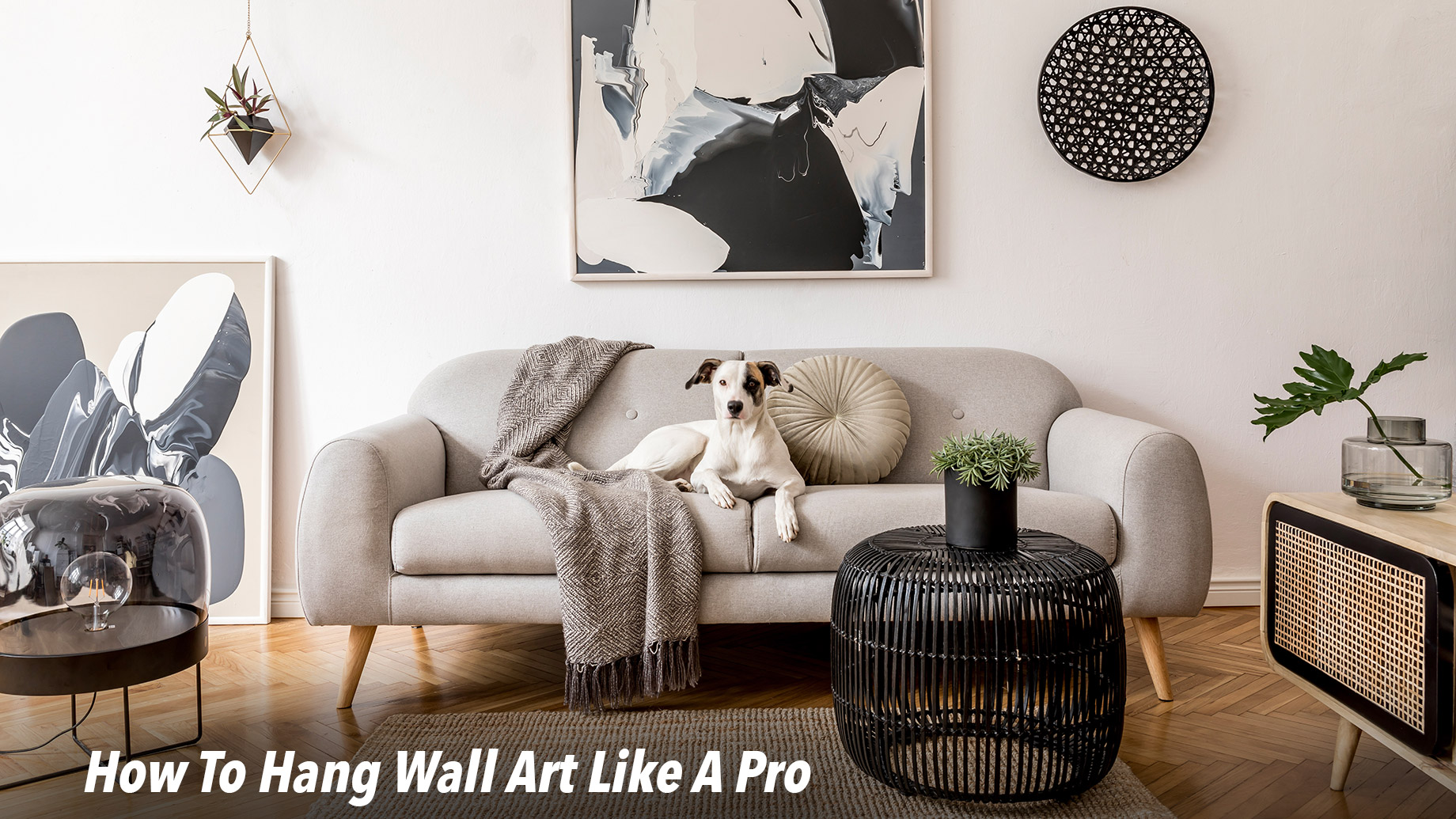 It may seem simple, but hanging wall art can be tricky. The way you hang your wall art can make or break your entire interior. Proper positioning can set your home apart and help you avoid making amateur mistakes. Decorate like a pro and elevate your space with these essential rules of design. Apply these tried-and-true tips and tricks to properly hang your wall art.
Make a List, Check it Twice
The first step is to make a list of the materials you need. While there are different schools of thought regarding the exact supplies needed, there are a few absolute necessities. The most obvious must-have is a hammer and a nail. Beyond that, it's extremely helpful to have a level (or a ruler with a built-in level.) You can also use a measuring tape to assist you with precision. Finally, include some type of toothpaste or similar thick substance to place on the back of the hook for an easy wall mark. A pencil mark can also accentuate the mark for accuracy.
Don't Eyeball It
One of the biggest mistakes homeowners make is trusting their instincts. While it is possible to have success by testing your luck without using exact measurements, it's not worth the risk. The last thing you want is to create nail holes all over your wall that have to be patched up. In order to make sure the panels are level and at the correct height, always use professional measuring and leveling tools!
Always Equidistant
If you're hanging multiple panels, determining the correct distance between them is imperative. Each piece should be approximately 2"-3" apart from one another. Avoid the visual awkwardness that results from placing your panels too far apart. While you want your canvases to look like a continuous work of art, you also don't want to hang them edge-to-edge. After all, that defeats the purpose of purchasing multiple panels!
Eye Level or Bust
This is the #1 mistake that will set apart the amateurs from the professionals. Your print must be hung at eye level, and no higher. A traditional art gallery always hangs canvases in the middle of the wall to avoid onlookers having to crane their necks. While it may seem tempting to hang your art high on the wall, don't make your houseguests look up at your artwork.
Find a Blank Space
You want your wall art to enhance your interior, not overcrowd it. The best place to hang your new canvas is in a wide, empty space. Determine where your room is most lacking in décor, and use your print to fill in the blank. Avoid competing décor by hanging your artwork away from the busy areas. Wall art is an excellent opportunity to balance your home.
You're a Decor Pro!
Congratulations! With this mini rule book, you're already a decorating pro. All that's left to do is order your work of art. Once you've chosen your new piece of décor, follow these guidelines for optimal success. Happy decorating!