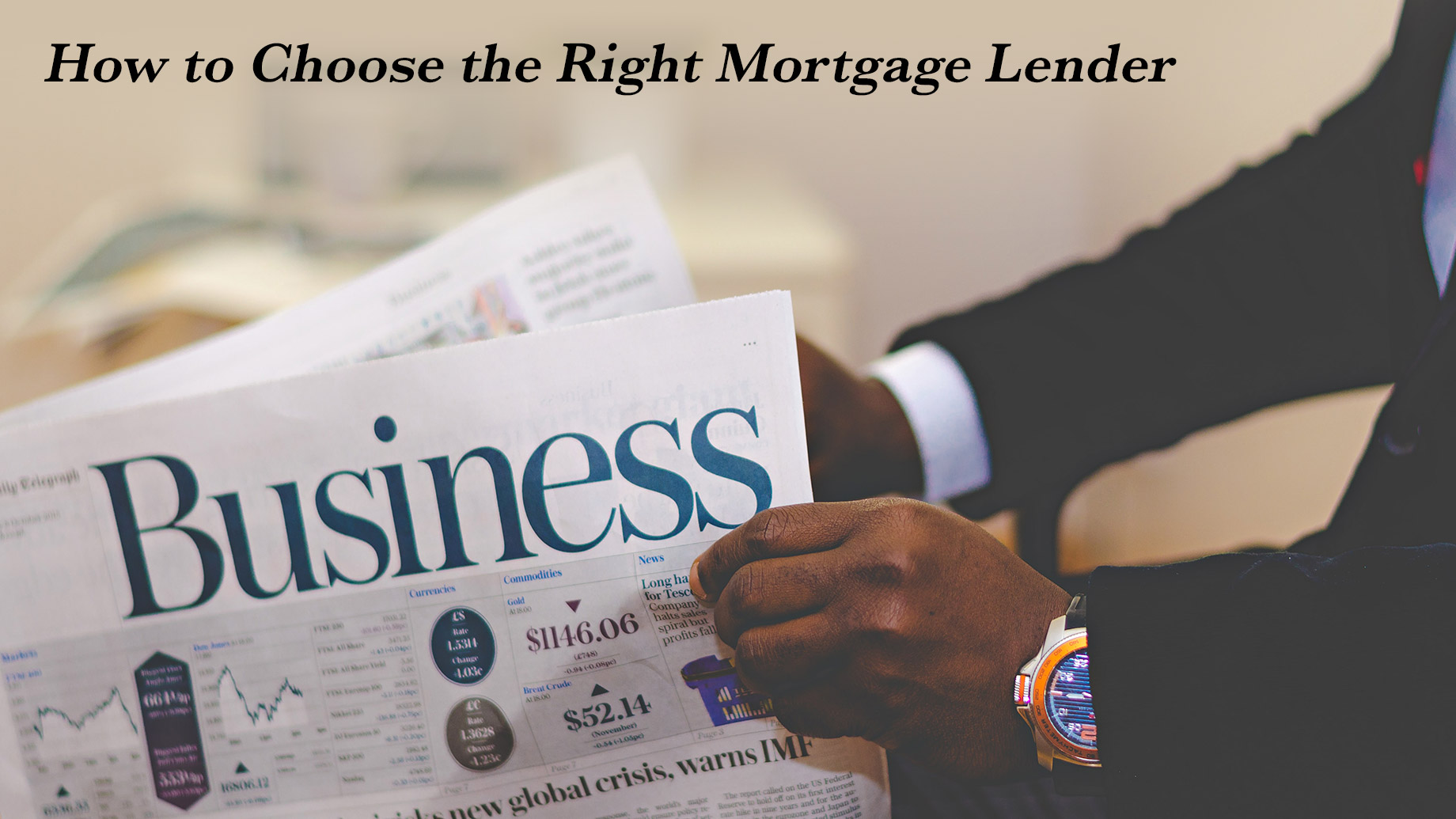 Purchasing a home is a great step in anyone's life. It is usually the life's largest purchase for most people, and a mortgage is one of the heftiest financial commitments you can have. This is why it's vital to look for the right mortgage lenders.
Basically, mortgage lenders serve as intermediaries between you and the lending institution, which ultimately agrees to loan you the cash to purchase your dream home. They will also save you time searching for the best mortgage option. With access to a big amount of data from banks, lenders know application criteria and interest rates for various mortgage loans. To help you choose the best mortgage lender, here are ideas to guide you through:
1. Consider the Reviews
It is not how convenient a bank's location is to your house since you will not have to go to the institution to obtain a mortgage. Usually, mortgage lenders are very competitive, and they all provide the same bag of cash. One of the criteria that can help you choose the best mortgage lender is customer service. Look for a mortgage lender that has the right reviews from satisfied clients.
When comparing options, ensure to also take a closer look at the cost details. When you're going through the process, you might want to ask every loan officer for details on the present mortgage interest rates.
2. Decide on a Suitable Mortgage Type
Not every mortgage loan is created equal. Some of them are insured by the state of government, while others will meet government-sponsored organizations' requirements. There are variations in loan terms and qualifying requirements for different types of mortgages. For instance, the government insures loans, like USDA and VA. These loans have low down payment requirements and reasonable interest rates.
Conforming loans are also mortgage, which falls within a particular value range. Mortgage lenders providing conforming loans should follow the rules concerning qualifying criteria, maximum loan limits, and down payment requirements.
3. Look Beyond Interest Rates
When obtaining a mortgage, you need to look at the interest rate among other important aspects. Interest rates, particularly APR, may have a dramatic effect on your loan's total cost. With a high APR, you may spend thousands of dollars servicing interest payments over a lifetime of the loan. With the importance of this loan metric, most borrowers will filter through lenders depending on their APR. While considering the APR of lenders is vital, you need to look beyond advertised interest rates when getting a mortgage.
Reputable national vendors like the Money Store also understand that borrowers need to secure a lower APR. Because the APR on loans relies on different assumptions, your loan may likely include a completely different interest rate. This could be true, particularly if you have marks on your credit report.
4. Evaluate Your Budget
An essential part of getting the best mortgage lender is to evaluate how much you might afford. Mortgage lenders might allow you to qualify for loans, which will max out your budget as well as leave no wiggle room for any unexpected outlay. Though taking out such mortgage loans can be unwise financial move.
Mortgage lenders will pre-approve you depending on your outstanding loans, gross income, and, revolving debt, but they don't look at bills, like daycare, utilities or gas.
5. Shop Around
As far as choosing mortgage lenders is concerned, it will be rewarding to shop around and speak to three or four managers to have a better understanding of loan and interest rates' specifics.
Your real estate agent might have referrals, but it would be best to do your homework properly. If you don't have a realtor to ask for referrals, you can also ask friends and family for recommendations.
Concluding Thoughts
Regardless of which mortgage loan you consider, be sure to look at your credit report so as to determine your qualifications. Typically, major reporting bureaus will allow you to check your credit report once a year.
With this, you may see and fix mistakes by working on paying debts and improving history of late payments before approaching any mortgage lender.