What Monaco lacks in size it more than makes up for in power in the global property market. The tiny principality of stars, bordered on all corners by France on the glamourous Côte d'Azur, sits atop the list of the world's most expensive cities, streets ahead of its nearest challengers. The current value of one square metre of real estate in Monaco is USD $60,114, according to Global Property Guide, nearly three times the price of second placed London and third placed Hong Kong, at USD $27,261 and USD $26,325 respectively. Boasting a mix of old and new wealth, it's no surprise that the market in Monaco is best navigated in consultation with local property experts. We spoke exclusively to Mrs Luciana Lebon, of leading Monaco real estate agency La Costa Properties Monaco, for an insight into one of the world's most expensive property markets.
Who buys real estate in Monaco?
Only a small percentage of the global population can afford to buy property in Monaco, making 98000 one of the world's most exclusive postcodes, where high profile names in business and sport rub shoulders with generations of Monegasque in complete discretion. Mrs Lebon comments that while each decade has seen an influx of particular nationalities, there are two overarching reasons that people chose to live in Monaco, no matter their passport: safety and security. "Monaco is such a safe country to raise a family in," she says. Along with personal security, Monaco's economic stability is also the main attraction. "The country has no debt, which is also very important," she continues.
Demand outstripping supply?
Land is an absolute premium in Monaco, where for many years the only way has been up and futuristic skyscrapers such as the 49-storey Tour Odéon (home to what is widely regarded as the world's most expensive penthouse worth €300 million) today dominate the cityscape. "A lot of people are looking for properties – to either live or invest in – and at the moment we simply don't have the supply to match," Mrs Lebon states. And, while the hum of construction is for so many the soundtrack to life in the Principality, many of the new builds never make the sales listings as they are destined for rent. Those that are for sale often end up sold out before the first jackhammer has been fired up. "So the clientele is impatiently awaiting the completion of the land extension project," she says. Reclaiming six hectares from the ocean near the beachfront Larvotto district, at a cost of €2 billion according to Britain's The Telegraph newspaper, this latest land reclamation project is due to be completed in 2025. "The territory here is small, the demand is global, and the prices reflect this. So, real estate in Monaco is also valued as an investment as prices are increasing."
"The territory here is small, the demand is global, and the prices reflect this." – Madame Luciana Lebon
Buy to live versus buy to invest
Mrs. Lebon believes that it's an even split between buyers looking to make Monaco their primary residence and those investing instead. Where they differ, however, is in what they are looking to buy. "Those who intend to live in Monaco are after larger apartments; usually between two and four bedrooms. The investors, on the other hand, are buying smaller properties, such as studios and one to two-bedroom apartments, that need renovating." These investors have spotted an opportunity, according to Mrs Lebon. "We have a lot of residences that date from the 60s, 70s, and 80s that need work," she continues.
Location, location, location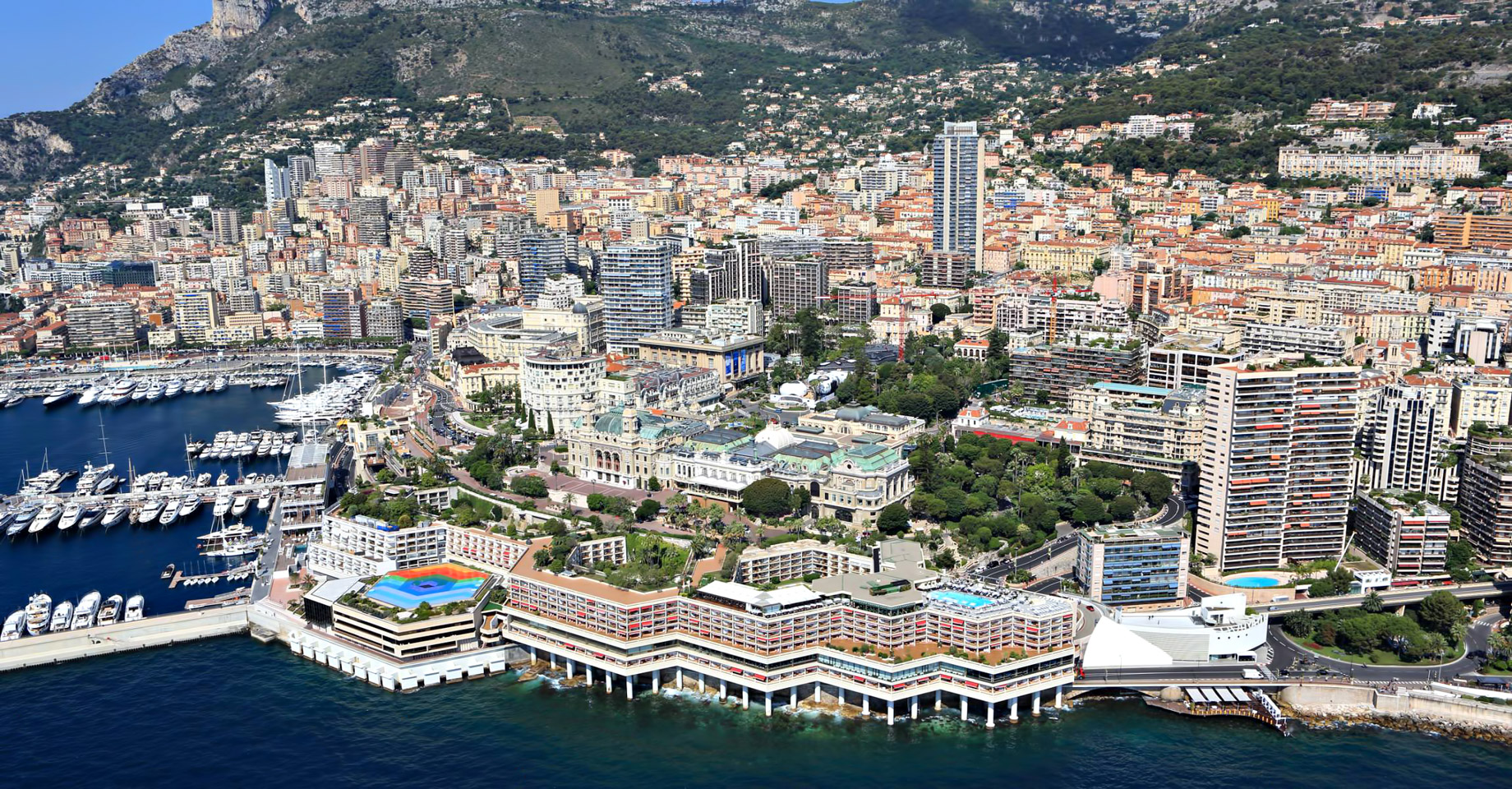 "The most sought-after neighbourhood, without a doubt, is the Carré d'Or," Mrs Lebon says. In the heart of Monte-Carlo, surrounded by the sumptuous Casino de Monte-Carlo, the Hôtel de Paris and designer boutiques and fine dining restaurants, it's easy to see why. If it has a sea-view, the second most important requirement for property buyers, even better – and rarer. "Location, sea view and parking, they are the three most important features," she says, adding that the condition is also crucial. "Those that are looking to move to Monaco to live prefer the property they are either buying or renting to be in turnkey condition. While, for the investors, it is a different story. They are looking for a property to refurbish."
Neighbourhood watch
"Buying a property is so subjective and individual. Instead we prefer to ask our clients to think about what sort of neighbourhood they would prefer to live in," Mrs Lebon counsels. "If they are looking for a calm quarter – but still with nice restaurants and amenities – then the port area of Fontvieille is recommended. If they prefer to be in an active, vibrant neighbourhood, then we'd suggest the central quarter of Monte-Carlo."