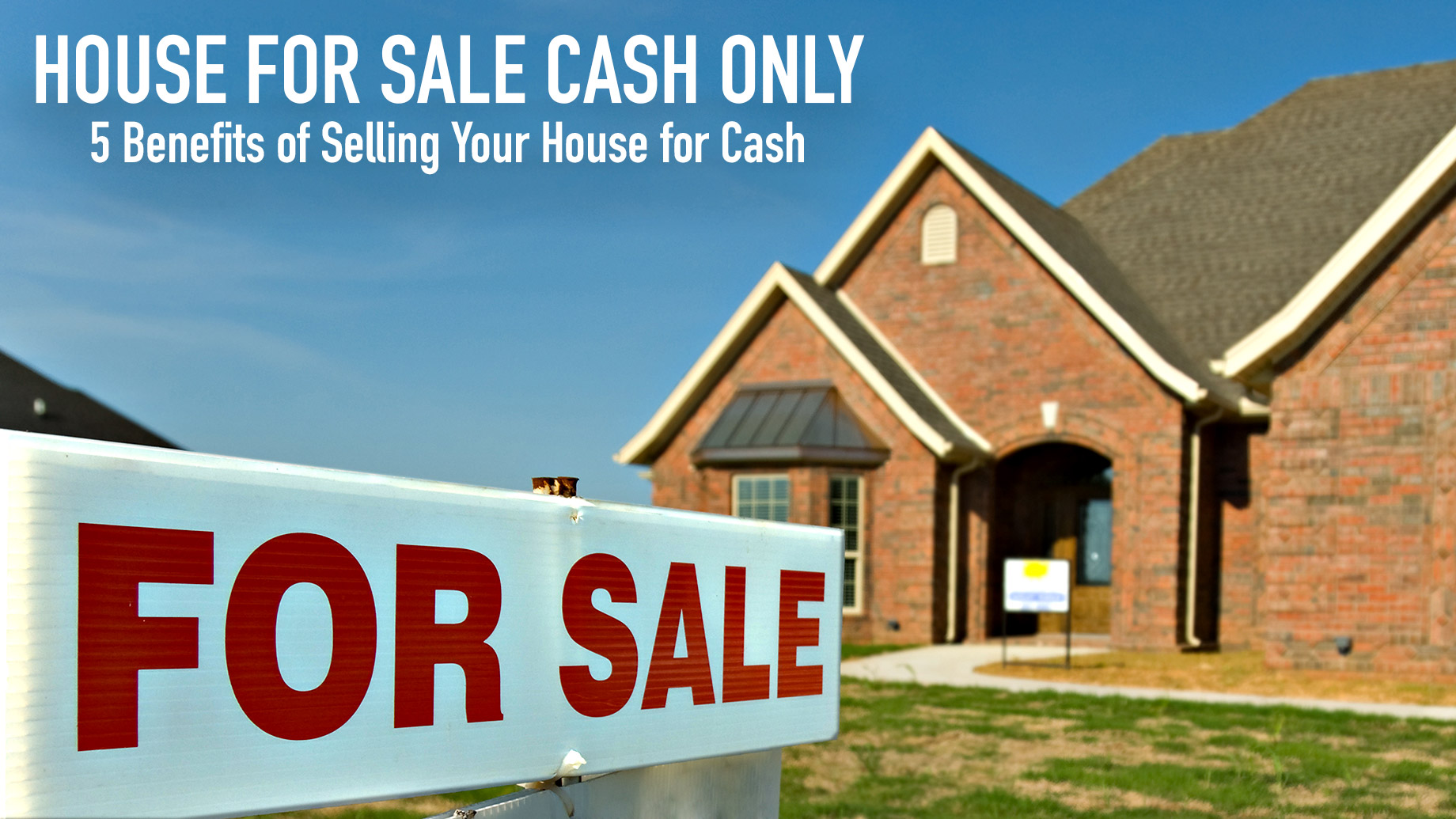 It's certainly no wonder that most people associate the process of selling a home with one of the most stressful things a person could go through.
After all, not only are you probably paying another mortgage on the second home you just moved into, but you also have to contend with real estate agents, open house visits, and more while you anxiously wait for offers to come in. And even when a promising offer does come in, it can be months till you see cash hit your bank account
A house for sale cash-only scheme just might be the ideal solution for you if you've found yourself in this predicament. In this article, we'll explain five key benefits of selling your house for cash.
1. Quick Sale Time
By far the most important benefit when you sell your house to a cash-for-houses scheme is the quick sale time. The service that will purchase your home isn't interested in living there. They're just going to turn around and flip it for a profit.
Thus, there is no extended wait time that you normally go through when prospective buyers are evaluating your home, inspecting its interior, and considering other options. Instead, you get cash in your bank account, fast.
2. No Agent Fees
Another wonderful benefit is that you don't have to pay agent fees. When you sell your house the traditional way, you have to hire a real estate agent to market your home and get your property on all the main listing websites. Thus, they end up taking a cut for their services.
But with this kind of house sale, you don't have to worry about any commissions or agent fees. instead, the offer that you get is the sum of money that goes into your bank account, less any taxation.
3. Immediate Liquidity
The next benefit of selling your house for cash is the immediate liquidity that it provides. The value that you sell for is the value that you're going to be able to see come into your bank account, based on what percentage of the mortgage you have paid off. You don't have to wait for your buyer to get things squared away with their mortgage institution.
4. Zero Advertising Effort
Another benefit of an all-cash offer is that you don't have to put any advertising effort in. You don't have to entertain open houses. You don't have to disrupt your schedule for any individual home showings or inspection services. Instead, you accept the offer on a house without any fuss.
5. No Repairs Necessary
Last but not least, if you're asking the question, "should I sell my property for cash", let this benefit be your answer: you won't have to make any repairs before you sell. Instead, the company will simply negotiate a lower price point given the cost of the necessary repairs to be made and will take care of it themselves with their own contracting services. That's a win for you.
And if you take advantage of the benefits of the real estate business?
Instead of entrusting your property sale to a professional, you should know that many opportunities are available in this field. Especially if you have specific knowledge or expertise in construction, management, or promotion of properties. Moreover, the profiles sought by companies exist and vary according to the level of training and experience of the candidate. If you wish to take advantage of this career opportunity and apply for real estate jobs estate sector, pay attention to the information below.
What jobs are available in the property sector?
The housing sector is constantly recruiting due to the amount of construction, sales, and rentals taking place on a daily basis. Besides construction, new career opportunities are always open for bright profiles. But before orienting your career in this direction, it is advisable to find out which positions are recruiting according to your degree. It will also be an opportunity to discover the professional opportunities available to you.
If you have special knowledge in promotion, you can pursue a career in real estate as a:
Real estate developer;
Land prospector;
Land developer.
If you are rather managerial, you can become:
a real estate administrator;
a property or rental property manager;
a co-ownership manager;
a real estate asset management manager;
a real estate coach;
a real estate accountant.
What knowledge is required to thrive in real estate?
The tasks of a real estate expert vary from one profession to another. However, in order to control them and take advantage of the opportunity, it is inevitable to have an excellent knowledge of the market in your area of search. No matter what position you are interested in.
Thus, recruiters often solicit candidates with a BTS in real estate. However, equivalent courses of study are also highly recommended, such as those with a BAC+3 in economics, business, or law. Generally, you can add professional training to your initial diploma to get the job you've been dreaming of.
What are the tasks to be performed?
To make the real state business your source of revenue, it's important to have an overview of the tasks you'll need to perform if you're in this sector:
Prospecting for properties under construction or already built;
Promote the properties and manage the communication;
Estimating and evaluating the rental property or the property to be marketed;
Scheduling site visits;
Manage ongoing files (administrative formalities, negotiation with the buyer, drafting the terms of the sale or rental contract);
Informing clients on payment terms (credit formulas, available real estate loans to which the buyer can apply).
Among other things, the housing sector is promising for qualified young people and professionals in the midst of career transition. You just have to make the right choice of job and follow your passion according to your specialization.
Why You Should Consider a House for Sale Cash Only Scheme
With all these benefits, it's a small wonder that more and more people are trying a house for sale cash-only scheme. If you need quick cash, then this could well be the right option for you as well.
For more real estate advice, check out the rest of the website!