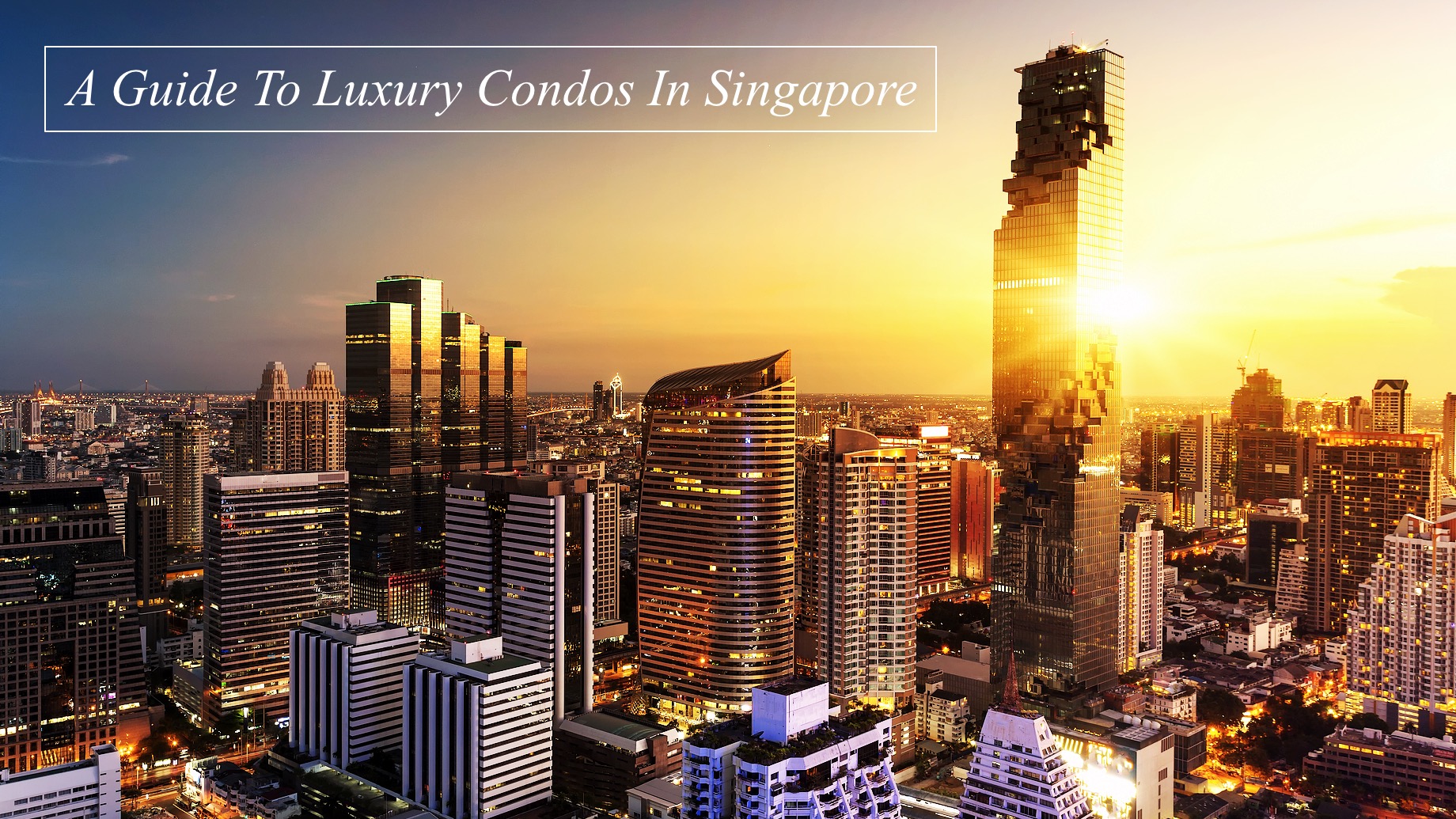 If you are an investor who wishes to diversify your portfolio with a luxury condo, Singapore is the place for you. With the country's prime location and world-class amenities, it's easy to see why so many people are moving there.
In this blog post, we'll be talking about what makes these properties such a smart investment and how they stack up against other types of real estate investments available in the area. So if you're considering investing in property or want more information on Singapore condos, read on!
What is a luxury condo, and why should you invest in one?
A luxury condo is a high-end housing unit that provides the homeowner with access to amenities such as concierge, gym, and pool. Luxury condos are often found in prime areas because many people want easy access to restaurants and other entertainment venues nearby. In addition, a luxury condo is a smart investment for people who want to diversify their portfolio by adding real estate.
A study conducted in the U.S found that buying one of these properties can be up to four times more profitable than other investments because they are so sought after. High demand means renters will pay top dollar for your property, providing you with an excellent return on your initial investment! You can check Mori condos for more information on luxury condos in Singapore.
What makes luxury condos such a smart investment?
Why invest in Singapore real estate instead of somewhere else? According to some experts, luxury condo prices have increased by as much as 30% over just three years, and this trend is expected to continue well into the future. A prime location ensures easy access not only to entertainment venues but also to job opportunities, making it a smart choice for all types of investors. A luxury condo also offers a sense of community, making it easy to meet new people and make friends in the area even if you're not looking for an investment property at all!
Luxury condos certainly sound like a great place to invest but what's important when investing is comparing your options. Luxury condominium Singapore offers many benefits over other real estate investments such as office space or warehouses, making them more profitable than others available in the market today.
However, some areas simply do not have any buildings with vacancies which can be problematic when trying to find renters quickly enough before another investor beats you to it and takes away that sweet profit from under your nose! Other factors such as renovations and decoration costs should be considered when investing in luxury condos in Singapore.
For example, if you're looking to sell your property at a later date, the rooms must be decorated nicely and with aesthetically pleasing colors so potential buyers will be interested right away without having to put any work into making improvements themselves after they buy. Aesthetics aren't the only thing investors need to consider either – location is also key! What good would an expensive condo do if you are sitting on its own far away from everything else?
How to find the best luxury condos for your needs?
There is no doubt that investing in luxury condos in Singapore is a great idea, but it isn't without its challenges either. In addition to location and aesthetics, other essential things include insurance costs, property taxes, and the cost of regular maintenance – both inside and outside your condo units.
It's also worth mentioning from an investor point of view that buying several smaller units might create more profit than one large unit due to resale values increasing over time if there has been a lack of inventory lately on the market or low-interest rates have made it difficult to sell.
How do luxury condos in Singapore stack up against other types of real estate?
Well, one thing that makes these properties stand out is the wide range of amenities you can find at them, including pools, gyms, tennis courts, and more – all things which are generally not found within residential areas elsewhere. A lot of people also compare buying a condo with renting an apartment, but there are some key differences between the two that make owning your own place much better than cohabitating with others.
For example, many renters have leases for only 12 months or less which can make it difficult to sell. A condo, on the other hand, is an actual investment that you own and is easy to transfer into another owner's name quickly in case of emergencies like job relocation or family issues – something which would be nearly impossible with a rental contract.
Nowadays, there are many more options for investors who want to buy real estate than before, including luxury condos, villas, and even waterfront properties. Each has its advantages but if you're looking for convenience at a reasonable price, investing in Singapore is one of your best bets!
Things to consider when looking at a new property:
Amenities: A building is only as good as what it has to offer, so make sure you check out all the amenities your luxury condo offers. A gym, party room, and rooftop pool are some of the most common things on people's wish lists when looking at new developments today!
Location: A central location will have a lot more going for it than one in an isolated area with poor access roads – keep this in mind before making a purchase. However, the Singapore city center means easy transportation connections no matter where your property might be located along its coastline or downtown core. Plus, it's close to a number of global business hubs, which could lead to potential tenants and buyers from all over the world.
Price vs. Quality: This is probably the trickiest part about investing because if something seems too good to be true, there usually is a reason why. High-quality properties come with high-quality costs. A luxury condo in Singapore that looks too good to be true probably is – or has some hidden issue you should know about if you're thinking of investing. When looking at the price, it's important to keep an eye on what amenities are included with your purchase, as well as how much space is available for leasing out and its potential rental income stream. A smaller unit might have less upfront cost but could potentially bring in higher returns which can make up for this difference over time depending on market conditions. On the other hand, a larger apartment will require more renovation work before renting, so it's essential to consider these things when deciding between options like this one.
Evaluating The Neighborhood: Even though properties come pre-furnished, this doesn't mean that you shouldn't pay attention to the surrounding community. A good luxury condo should have some amenities nearby and easy access to transportation and other modes of commuting. This will ensure it stays competitive in terms of investment value going forward, which is something investors should be thinking about when planning out their portfolios.
Purchasing A Property: As far as where you can buy these properties from, there are many different options available depending on what your budget looks like at the moment, so it's essential to take those factors into account before making any big decisions here. For example, if you don't have much capital saved up for investing yet but want an option with high returns potential, smaller units might make more sense for you. Most of the time, they're cheaper than their larger counterparts, and you'll be able to get your foot in the door with less money which is always a plus if you don't think you can invest enough into one single property just yet.
Conclusion
There is no one-size-fits-all way when it comes to luxury condos in Singapore. Many things have to be taken into consideration before you can finally make a decision, so do your research and figure out what makes the most sense for where you are financially right now.