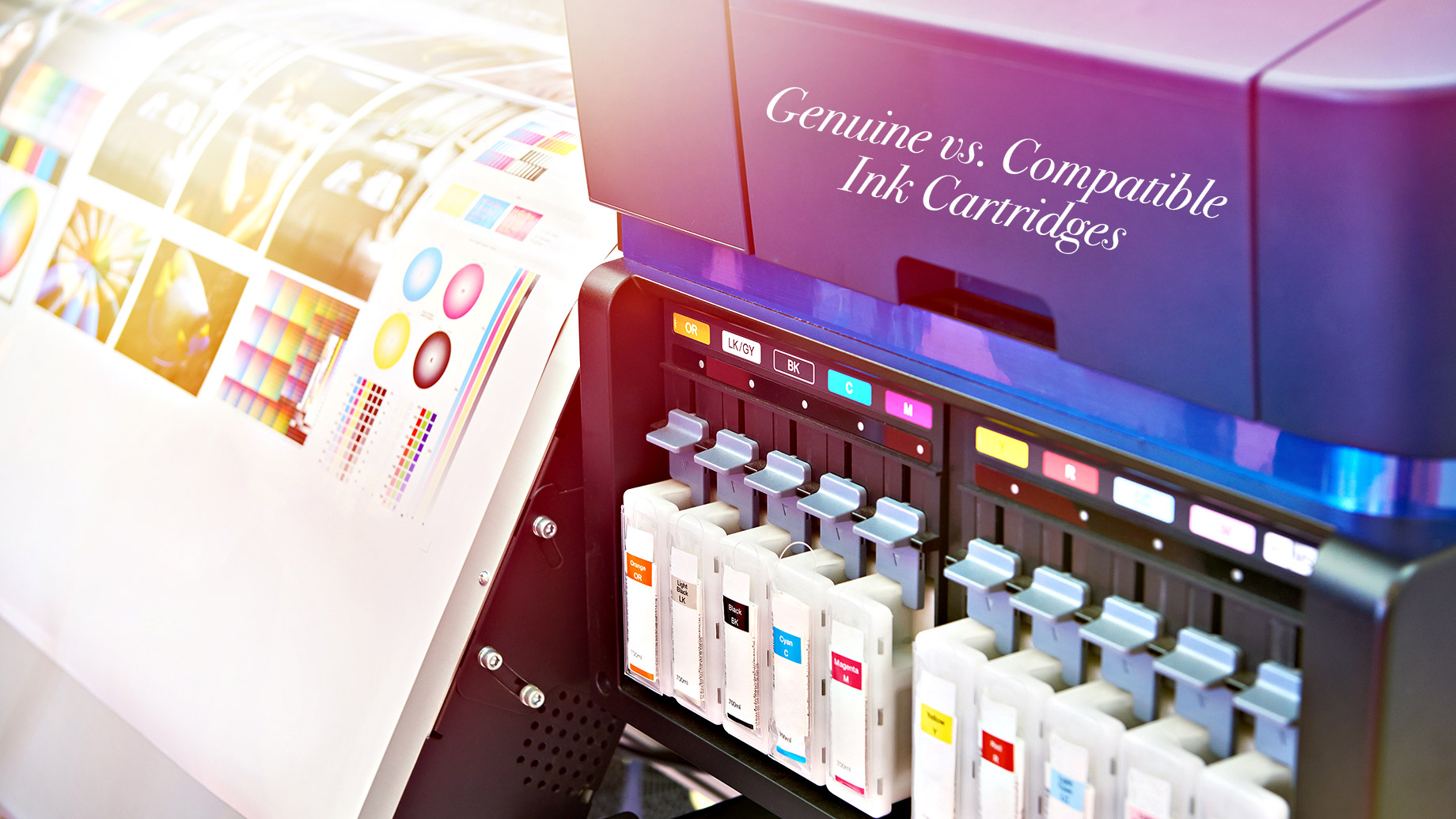 Inkjet printers are great for photos and other high-resolution jobs. On the flip side, they require more frequent cartridge replacements than laser machines. Depending on your model, you may have to spend $50-$150 or more every time. Genuine ink guarantees print quality, but it is not the only (and definitely not the cheapest) option on the market.
Consider the Canon PIXMA models like MG2420. You could get a pack of two XL cartridges from the brand for around $81. However, there is a cheaper and more sustainable option — remanufactured (recycled) Canon 245 ink from Smart Ink for just under $54. Apart from saving around $27 per purchase, you will also reduce your impact on the environment.
Overview of Options
Printer manufacturers have a peculiar approach to pricing. While basic inkjet models look like a steal (around $100), the devil is in the details. In just a few months, you will end up spending more on costly consumables. This discrepancy is known as the "razor and blades" model.
The cheapest printers are sold at their break-even point or below it. Manufacturers spend billions of dollars every year on research and development programs. They sell printers cheaply to lure in more customers who will subsequently buy their ink. Fortunately, they have strong competitors — smaller producers of affordable supplies. These include:
Compatible ink cartridges
These products, also known as generic cartridges, are supplied by independent companies. These are smaller brands specialized in printer ink. Unlike HP or Canon, they do not usually produce office equipment, which lets them keep prices low.
The term "compatible" refers to the design for particular printer models. Recognition is seamless, as reputable stores sell cartridges with the latest version of the chip. This guarantees that cheaper products are recognized regardless of new printer firmware. You can also turn off these updates once and for all.
Remanufactured cartridges
Printing generates a lot of waste, so eco-conscious buyers prefer recycled cartridges. While DIY refilling is messy, risky, and complicated, it has a more convenient alternative.
Professional remanufacturing is based on the recycling of cartridge shells. Genuine brand-name products are collected after use and filled with compatible ink. Thanks to thorough refurbishing and testing, they work like new. Remanufactured items often complement compatible products in third-party stores.
Benefits of Cheaper Ink Cartridges
Brand-name cartridges come from printer manufacturers, so both quality and compatibility are excellent by default. You need not worry about recognition. On the downside, the price looks like a rip-off. The biggest advantages of non-OEM supplies are:
Price
Obviously, this is the primary selling point. Saving $20-$100 per purchase translates into hundreds of dollars per year. Compatible products are always cheaper than genuine supplies.
Quality
You may have heard about compatible cartridges causing damage, but the industry has evolved a lot in recent years. Popular products have official quality marks, so they are safe to use. If you notice any print quality differences, they will only be minor.
Convenience
Thanks to the high demand for reasonably priced ink, compatible cartridges are easy to find. You can order them online with free shipping and extended warranties. Trusted stores test every item before dispatching and have transparent policies.
Additional savings
Non-OEM products are cheaper per se, but there are ways to save even more. First, take advantage of free shipping without the minimum order size (e.g., at Smart Ink). Secondly, keep track of special offers like 10% off for the purchase of two or more items. Finally, buy products in the XL or XXL volume to get the best bang for your buck.
Disadvantages of Non-OEM Cartridges
Although printer manufacturers discourage the use of cheaper products, they have no opportunity to prevent it. Policies may not include anti-competitive terms, so your warranty will still be valid if you switch to compatible or remanufactured consumables.
Consumer protection laws in Canada and other countries make any cartridge replacements legal. The only risk is buying a faulty product from a shady store. Subpar cartridges may cause printer damage, so do your research first.
How to Choose Between Genuine or Compatible Ink Cartridges
When your printer runs out of ink, ordering an OEM cartridge is a no-brainer. If you are pushed for time or don't mind the high-profit margin, this option is worth considering. Price is the only real drawback of genuine cartridges, as the quality of ink is beyond reproach.
If you would like to save several hundred dollars per year, switch to compatible or recycled products. As long as you shop wisely, print quality will also be consistently high. Remanufactured cartridges are also the most sustainable, as they include reused shells.
You don't have to limit yourself to just one type of product. Use compatible or remanufactured supplies, depending on your circumstances. As long as the quality is certified, your printer is safe.
Which Printers Accept Compatible Cartridges?
If you buy a new model of printer, you may fail to find cheaper cartridges immediately, as development takes time. This is the only case where there is no alternative to OEM supplies. Third-party merchants offer products for the most popular printers.
Where Can I Buy Affordable Printer Cartridges?
Trusted stores often provide both compatible and remanufactured products. To make sure your supplier is dependable, pay attention to their ratings (for example, on Trustpilot), warranties, quality certification, and return policy.
Compliance with internationally recognized standards like ISO and a 2-year money-back guarantee should give you peace of mind. Make sure the warranty covers both manufacturer defects and transportation damage. If you order cartridges with shipping, they must come in multi-layer packaging.
Extra Tip: Use Less Ink
To print more economically, choose fonts like Times New Roman or Century Gothic. Switch to the Draft mode for tasks that do not require the highest print quality. When printing from a browser, switch to the Reader mode, which eliminates ads and images. Finally, view documents on a tablet instead of printing them whenever possible. This way, you will not only save ink, but also limit paper consumption.