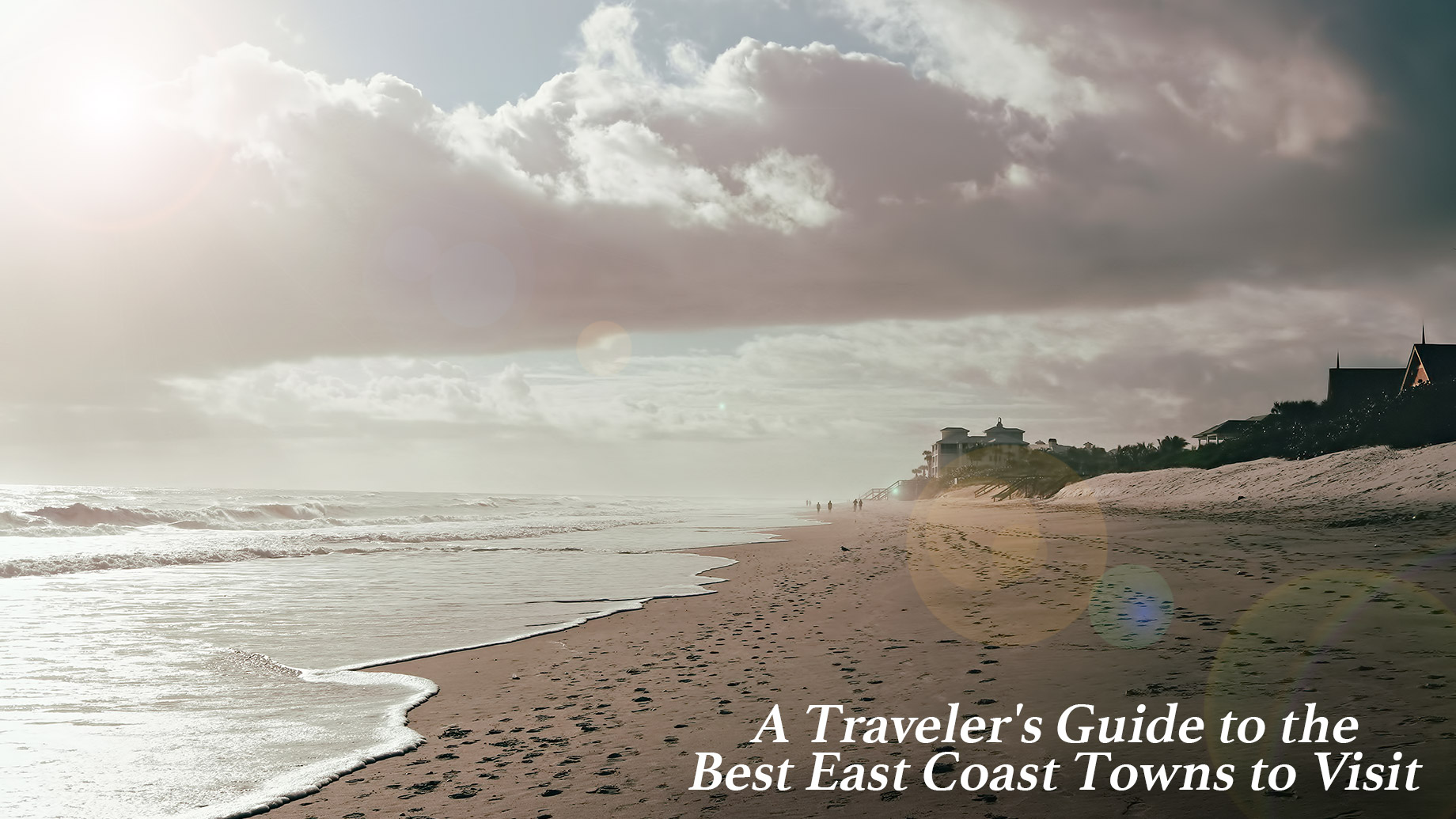 Thinking about visiting the east coast of the United States? Looking to avoid the big, powerhouse cities like New York City, Boston, Washington, DC, and Baltimore? If so, this is the article for you.
Below, we're going to discuss the best east coast towns in existence, helping you to plan a vacation filled with cozy fun and variety. Ready to get started? Let's go!
Raleigh, North Carolina
Alright, so Raleigh isn't exactly a small town; far from it, in fact. But it's not a mega-city like New York or Boston either. It possesses a much cozier feel than what most other cities have to offer.
There are tons of things to do in Raleigh. You can visit the North Carolina Museum of Art, you can visit the North Carolina Museum of Natural Sciences, you can visit one of the city's many beautiful parks, and you can patronize its many restaurants and bars.
Raleigh is just adjacent to a number of high-profile universities, including Duke University in Durham and the University of North Carolina in Chapel Hill. Find out more about Raleigh and Wake County in general by clicking the aforementioned link.
Hampton, New Hampshire
Looking to spend some time on a scenic New England beach? If so, you might consider heading up to the town of Hampton, New Hampshire. The most active town on New Hampshire's 18.57 miles of coastline, it boasts a collection of both quiet and rowdy beaches.
But Hampton isn't just beaches. It also contains a variety of bars, restaurants, and shops, not to mention its many attractive vacation homes. It's both a beautiful place to see and a beautiful place to experience.
Whether you're looking for a weeklong stay or are just stopping through, Hampton, New Hampshire will treat you well. And if you're looking for a bit of a city vibe while you're in the state, you can swing on up to Portsmouth, New Hampshire. It's only about a 20-minute drive.
Kiawah Island, South Carolina
If you're looking for a beach town in South Carolina, you might consider heading to Kiawah Island, a southwest suburb of Charleston. Filled with countless beach houses and vacation resorts, it's a great place to spend a week vacation.
The most notable thing about Kiawah Island is its beaches. Put simply, they're beautiful. Sporting golden sands and light blue waters, they're as calm and as tranquil as beaches come.
But there's another thing that makes Kiawah Island memorable: its golf courses! There are 4 golf courses on Kiawah Island itself, in addition to the dozens that exist in the surrounding Charleston area. So, if you like golf, you'll find this place to be something of a paradise.
Portland, Maine
Next up on our list is Portland, Maine a relatively small city of just 65,000 residents. Located on the ocean, it evokes maritime culture in almost all of its facets. Simply put, it's as charming a place as you'll ever experience.
A good many of Portland's buildings are old mills and warehouses that have been converted for modern use. Contained within these buildings are a bevy of apartment units, restaurants, bars, shops, and the like.
There are a variety of beaches in the Portland area, some of which are rowdy in nature and some of which cater more to the quiet types. Perhaps the best of these beaches is Old Orchard Beach, a busy beach located just 20 miles south of Portland's downtown area.
Annapolis, Maryland
Looking to visit a charming town in the mid-Atlantic region? If so, you should consider heading to Annapolis, Maryland. Located on the shores of the Chesapeake Bay, it's highly characterized by a waterfront culture.
Sporting an array of charming, colonial-era buildings, it provides a wide variety of shops and restaurants. With sailboats permeating its entire waterfront area, it's as picturesque a place as you're ever going to find.
Oh, and it's only about 30 miles from both Baltimore and Washington, DC. So, if you're looking to get a taste of that big-city feel, you'll be in prime position to do so.
Providence, Rhode Island
Another place to visit while visiting the east coast is Providence, a city of 180,000 with tons of beauty and charm. Located about an hour south of Boston, Massachusetts, Providence is much less congested and much easier to get into.
Like its big brother up north, Providence offers a variety of top-notch bars and restaurants. Also, like its big brother, it's a university town, home to the Ivy League College, Brown University, as well as Rhode Island College, Providence College, and the Rhode Island School of Design.
One of the coolest things to see in Providence is the WaterFire art installation. This is an event that takes place periodically throughout the summer, and which involves flames floating upon the river in Waterplace Park. It usually draws big crowds and is an undoubtedly awesome sight to see.
Vero Beach, Florida
The last town we're going to discuss is Vero Beach, Florida, an Atlantic coastal town known for its natural settings. One of the most beautiful coastal towns the state has to offer, it's endlessly tranquil.
Some of the attractions in Vero Beach include the McKee Botanical Garden and the Pelican Island National Wildlife Refuge. There are also a number of shops and restaurants in its charming downtown area.
If you like your beach vacations on the quiet side, Vero Beach is just the place for you.
Time to Visit Some of the Best East Coast Towns
And there they are, some of the best east coast towns in the United States. Time to add them to the itinerary and plan your trip. Fun and fulfilling experiences are just around the corner.
On the search for other such info? Our website is the place to be. Check out our other articles right now!