The next time you overhear someone talking about "bugs in the bedroom," it may be about one of the hottest current interior home design trends – nature themed décor. Artists and designers have long used insects as a natural inspiration of visual beauty with fascinating results. Insect themes can create a sleek and chic home environment that is equal parts high fashion and earth goddess.
Here are three ways to integrate bug-inspired decor elements into your home:
A Lively Backdrop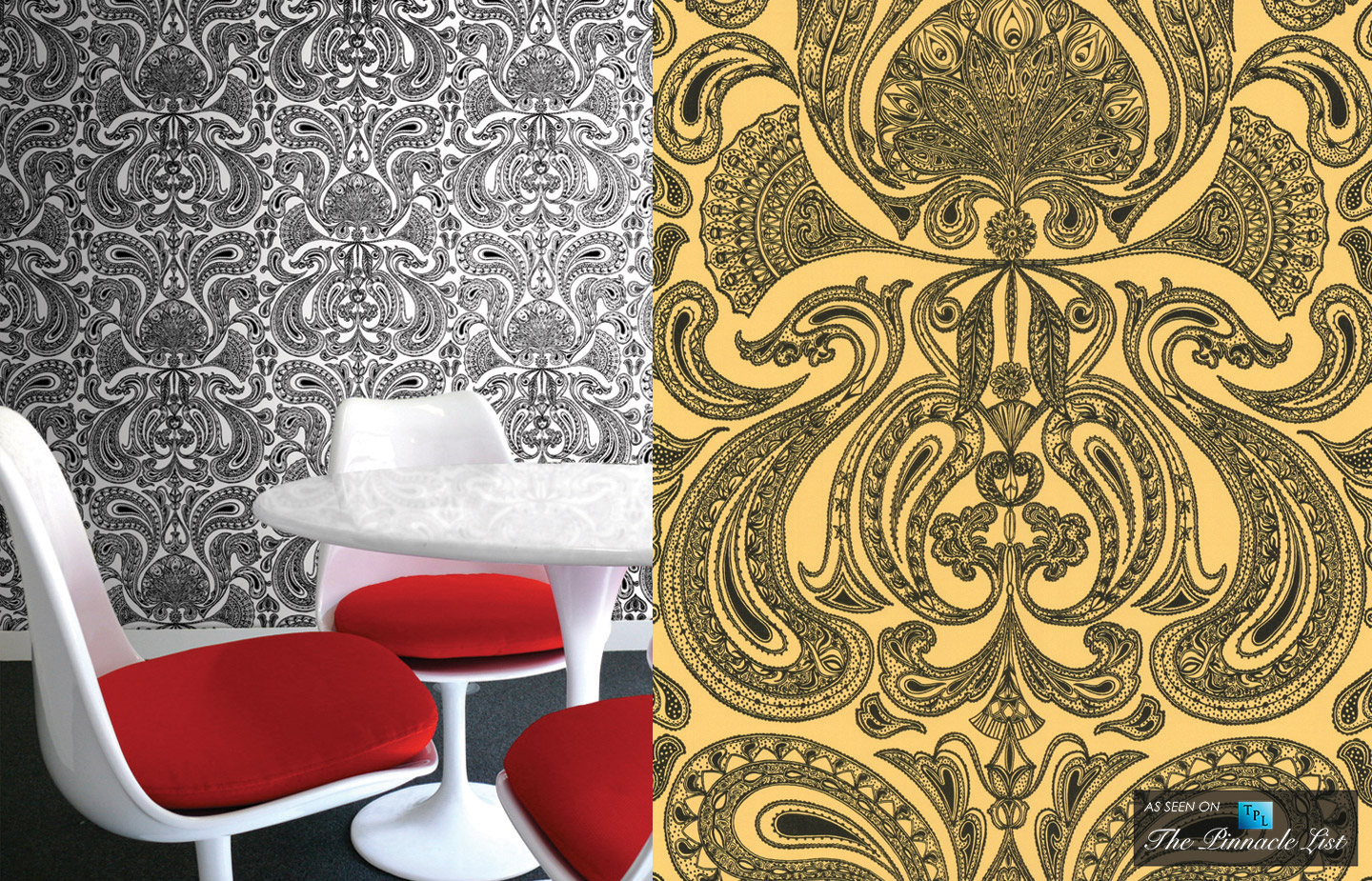 This isn't your grandmother's wallpaper. Add an unexpected flourish in any room by papering an accent wall in an insect-patterned print. Fashion darling Vivienne Westwood's namesake wallpaper collection for British retailer Cole & Son features an intricate insect and floral print that looks so delicate and refined, you barely notice the bugs at first glance. Westwood's Insects print is available in four color options. Equally stylish, yet featuring a simpler design is Timorous Beasties' Napoleon Bee wallpaper.
Art That Was Once Alive
Renegade British artist Damien Hirst has long found inspiration in nature, but his entomology paintings and kaleidoscope pieces take this appreciation to new heights. Using repetition and precise organization to create complex patterns, Hirst brings a new meaning to the phrase "natural beauty."
If you aren't ready to invest in that caliber of fine modern art, consider doing the opposite and adorning your walls with antique shadow boxes of insect collections or framed field guides. Or you could draw inspiration from Japanese artist Eiji Watanabe's best-known art installation "A Butterfly's Eye View," in which Watanabe pulled thousands of butterflies from field guides and pinned them to gallery walls and ceilings to create elaborate patterns, resulting in a stunning visual feast. Instead of pressing insects into a shadow box, create a DIY installation of your own by collecting your favorite bugs from old field guides and tacking them to a blank wall in a detailed pattern like that of Hirst or Watanabe for your own unique interpretation.
Luxe Lighting
Instead of hanging an average lamp or pendant, use this as an opportunity to add some panache to the space. Australian designer Alex Earl's otherworldly butterfly pendant light will make for a one-of-a-kind conversation piece in any room of the house. Made from steel and polypropylene, this all-white cluster of butterfly silhouettes shines from within, producing incredible shadow play. For something a bit more understated, opt for a lamp like Bungalow 5's timeless porcelain lamp that is painted with elegant canary-yellow butterflies.
Finishing Touches
While wallpaper and artwork make a big statement, including insects in more understated details is another option to create a layered look that tells a story about the eccentricities of your personality. Dress up your desk with a brass beetle paperweight by Oscar de la Renta. Mix up the pattern play in your living room with a Christian LaCroix signature throw pillow featuring a colorful array of butterflies on linen. Add an insect tray by John Derian to a dressing table, bookshelf or console as eccentric catchall for your prettiest little things. While most people do all they can to keep bugs out of the house, you can add an unexpected twist to your interior decor by integrating insect-inspired accents.