A superyacht is the ultimate lifestyle purchase, offering a luxurious and exclusive way to travel the world in style.
Over the past decades, superyachts have gotten larger and increasingly more luxurious. The world's most esteemed shipbuilders are going above and beyond to meet the needs of the most demanding yacht owners, pushing the boundaries of naval architecture and technological advancements.
From glass-bottom swimming pools to underwater 'Nemo' lounges and state-of-the-art water toys, when it comes to today's superyachts, nothing is off-limits.
Interior environments and technological innovations have changed remarkably, and luxury superyachts have never been more unique than in the 21st century. Discover five of the most outstanding superyachts that have recently been launched.
M/Y ARTEFACT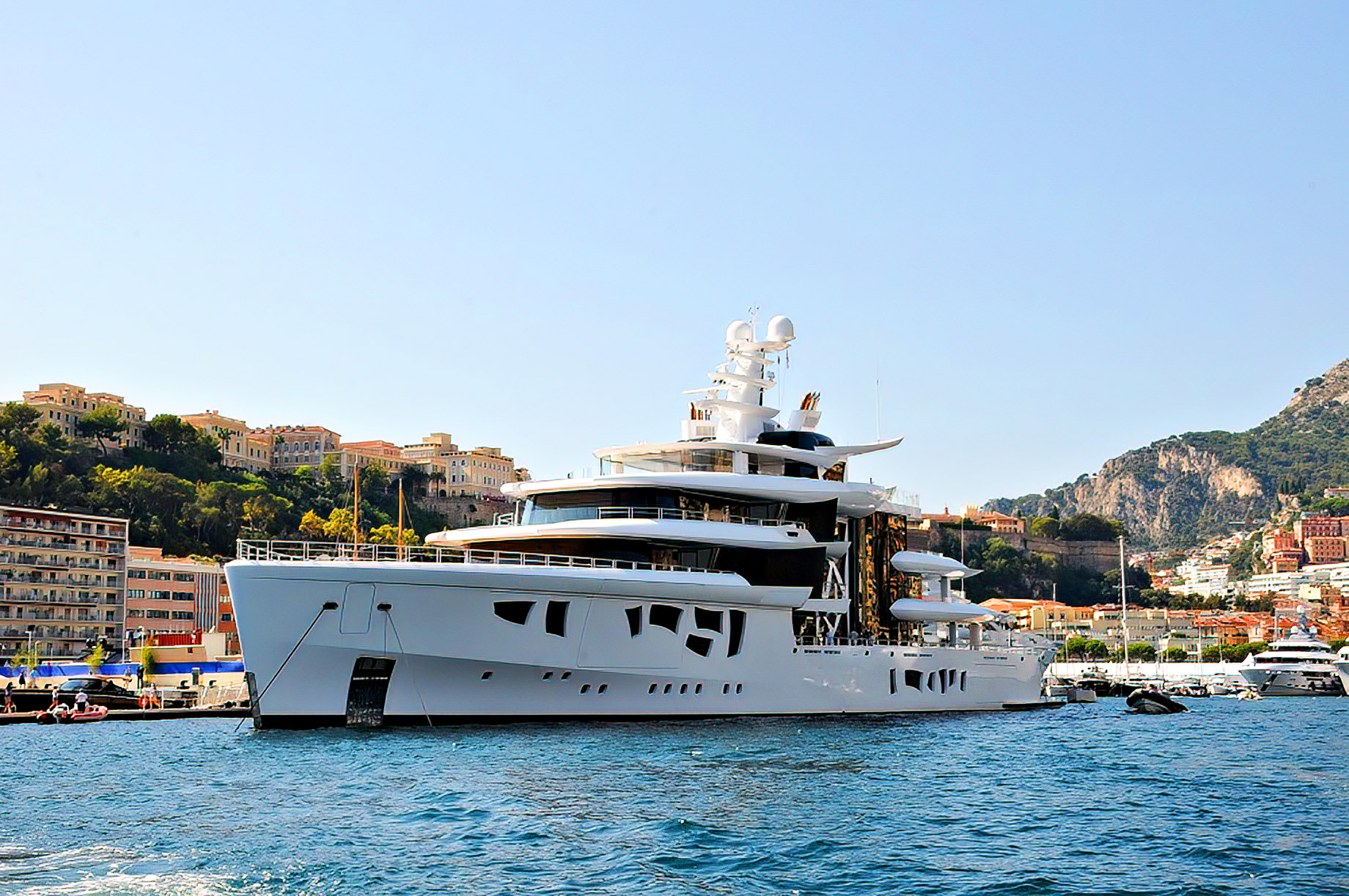 Launched in 2020 by Nobiskrug, the multi-award-winning 80m M/Y ARTEFACT sets a new standard for engineering while enhancing passenger comfort and experience. An engineer and entrepreneur, the owner wanted to minimise the yacht's impact on the environment by using the latest technology to protect the seas and dramatically improve fuel efficiency.
Powered by twin hybrid engines, she effortlessly cruises at 15 knots with a range of up to 5,300 nautical miles. M/Y ARTEFACT also features at-anchor stabilisers providing exceptional comfort levels to guests.
ARTEFACT is one of the most striking yachts in the harbour, standing out for her geometric shapes and 8,073-square-feet of glass weighing 70 tonnes. While her exterior is a vision of beauty, her onboard amenities are second to none, featuring a beauty salon, movie theatre, elevator and gym.
This outstanding vessel has been designed to comfortably accommodate up to 16 guests in 8 suites. She can also carry up to 24 crew onboard to ensure a turnkey experience for her owners and guests.
M/Y AHPO
M/Y AHPO was designed in 2010 by Lurssen to cater to every discerning traveller's needs. At 115.1m in length, AHPO offers guest accommodation for up to 12 guests across seven beautifully designed suites.
Designed by Nuvolari Lenard, M/Y AHPO offers an abundance of space and world-class amenities to keep its guests entertained, including a large dancefloor to celebrate in style, a state-of-the-art movie theatre, and a beauty salon offering a range of treatments to pamper and unwind.
Other highlights include her refreshing outdoor swimming pool, a beach club, a hot tub and a fully equipped gym. Not forgetting her luxurious seating and dining areas, ideal for intimate gatherings or large parties.
M/Y AHPO also provides a superb toybox of water toys, featuring jetskis, waterskis, a Seabob, kayaks, WindSurfers and much more.
Built with a steel hull and aluminium superstructure, she boasts at-anchor stabilisers, offering exceptional comfort levels at sea. This extraordinary vessel cruises at 14 knots with a range of more than 3000nm – perfect for cruising the world's most desirable coastlines or chartering a path unknown.
M/Y LUMINOSITY
Delivered in 2020 by Italian shipyard Benetti, M/Y LUMINOSITY benefits from years of design work and construction, providing unparalleled sea views and natural light through 811 square meters of floor to ceiling glass. At 353 feet, M/Y LUMINOSITY accommodates 27 guests across 12 staterooms, including a 150 square-meter stateroom. She boasts an incredible 230 square-metre beach club with a counter-flow swimming pool, plunge pool, gym, Hammam, massage room, bar, lounging and dining areas. Thoughtfully designed by Zaniz Jakubowski Design, custom artworks can be projected along the interior walls of the yacht, including a projection of a tropical rainforest.
M/Y LUMINOSITY is one of the "greenest" yachts delivered, featuring diesel-electric propulsion with clean exhausts and a battery bank enabling 12 hours of silent operation at anchor.
M/Y EXCELLENCE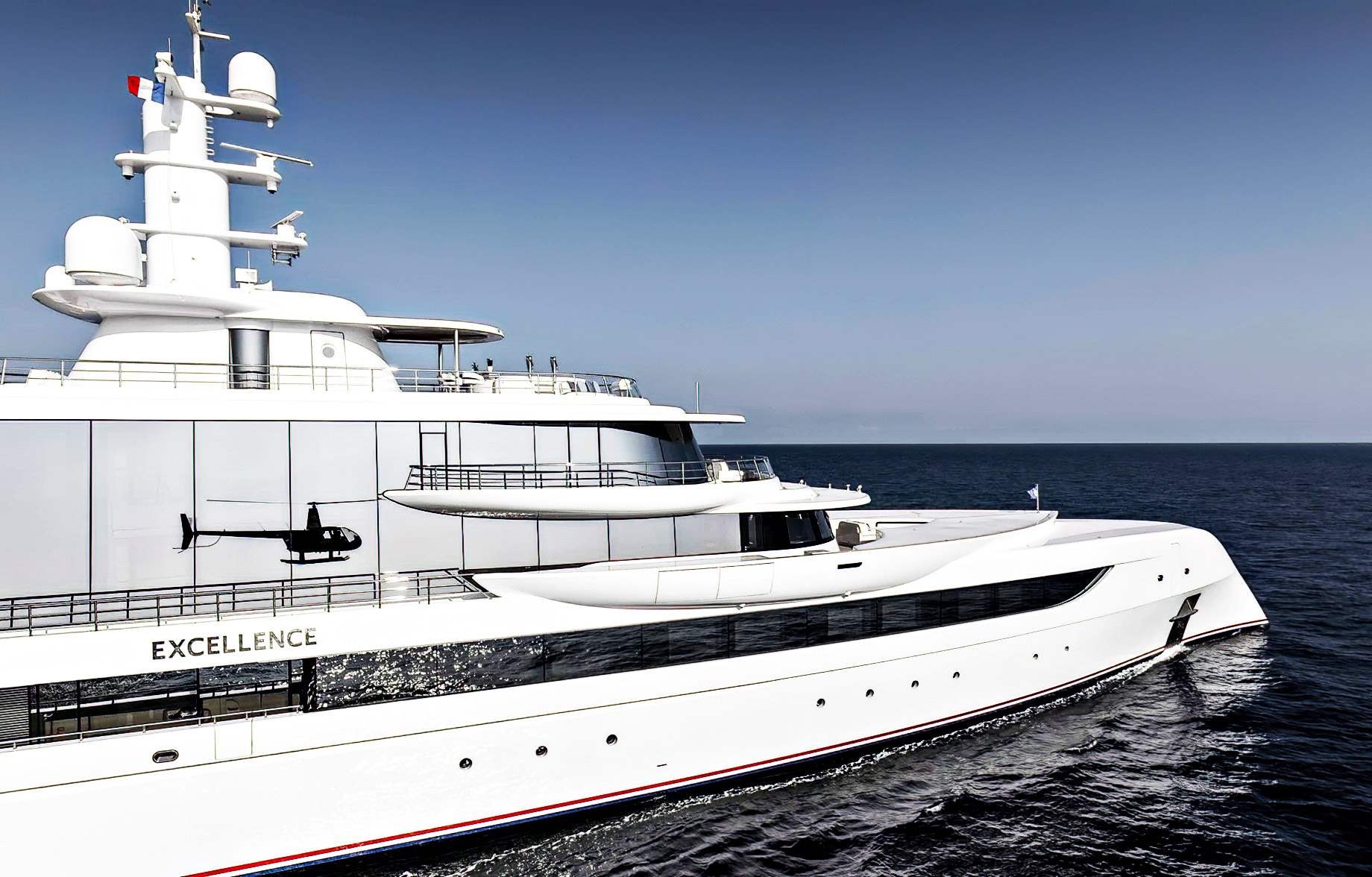 A masterpiece of modern design, the 80m custom motor yacht EXCELLENCE was launched by Abeking and Rasmussen in 2019. The luxury yacht provides accommodation for 12 guests across seven cabins and treats its guests to a large pool with a swim-up bar, hot tub, state-of-the-art water toys, cinema, sauna and gym.
She boasts a unique exterior design, likened to a spaceship. Her iconic profile features a reverse bow, mirrored glazing and sharp lines that blend the hull with the superstructure to create a sleek silhouette. Driven by the desire to have a connection to the outdoors, the space offers a beautiful setting for enjoying the company of others while still feeling connected to the outside world through the floor-to-ceiling mirrored glass with 180-degree views over the surroundings.
She cruises at 14 knots with a range of up to 6,300 nautical miles. An advanced stabilisation system promises guests exceptional comfort levels at anchor or when underway.
M/Y VICTORIOUS
The 85-metre motor yacht VICTORIOUS was designed and built by AKYACHT in 2021, carefully considering every possibility to appease any guest.
This world-class yacht build offers a host of amenities, including a cinema, a children's playroom and a top deck "gentleman's club" cigar room with a working fireplace and wine bar.
The open-plan beach club spans 200 square meters and features a counter-current swimming pool and wellness centre offering a hammam, gym, beauty salon and massage room for treatments.
Comprising a team of 26 crew, guests can benefit from a fitness instructor, mixologist and a drone pilot. Beautifully designed by H2 Yacht Design, M/Y VICTORIOUS boasts 12 staterooms for 24 guests. However, her pièces de résistance is her grand master suite on the bridge deck, featuring access to a private balcony and hot tub.
Cruising at a top speed of 16.0 kn and with a maximum range of 11000.0 nm, M/Y VICTORIOUS is the perfect blend of an expedition vessel and luxury superyacht.
It is without question that these are some of the finest superyachts built to date, carefully designed to provide unmatched levels of luxury and comfort at sea. Which superyacht do you fancy cruising the world on?