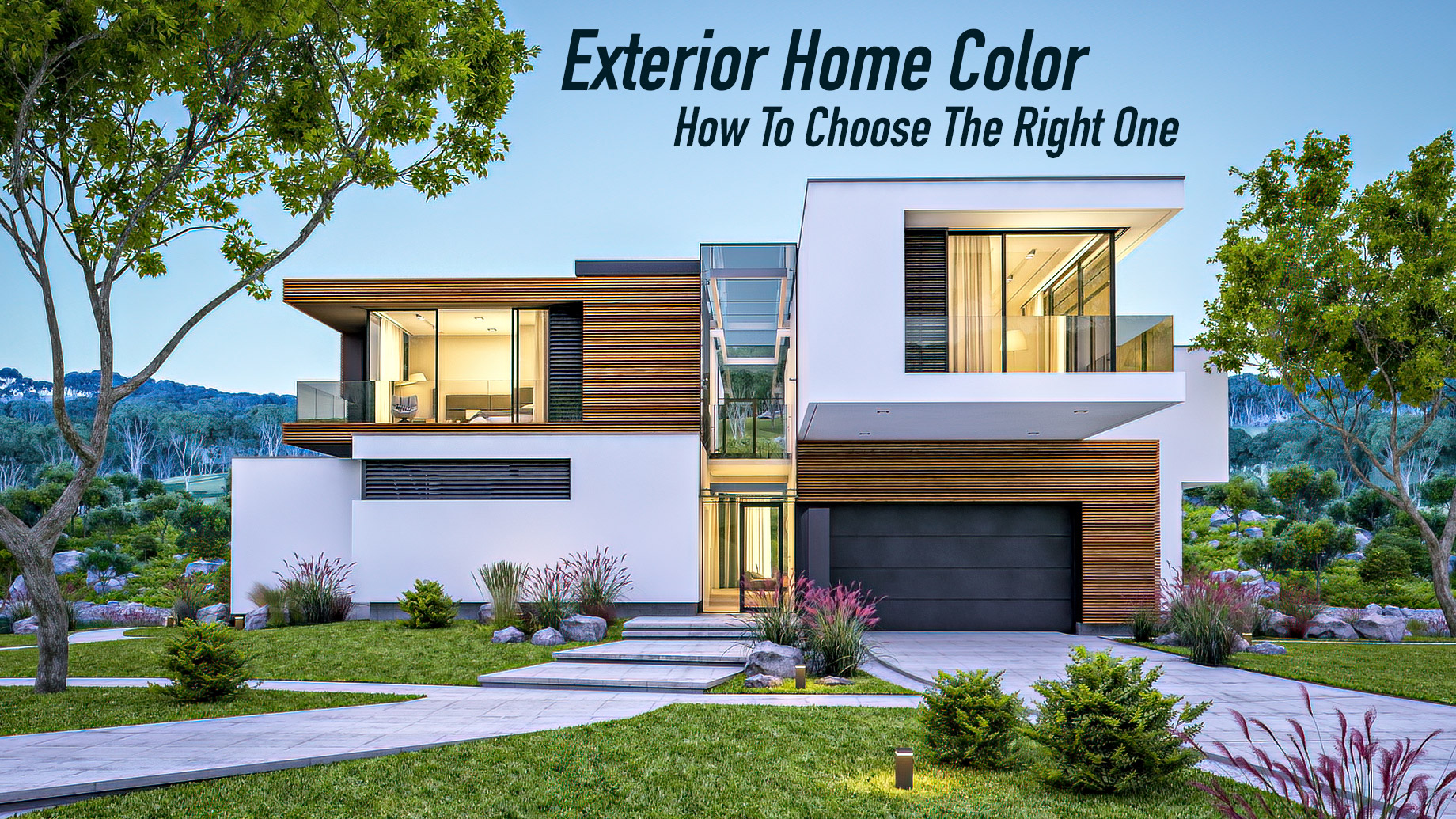 Are you thinking of enhancing the appearance of your home with exterior home color but you're stuck on which hue to choose?
The best way you can boost your home's curb appeal is by improving its exterior appearance. The average return on investment is projected to be higher than you expect.
The easiest way to update your home exterior is by choosing a new color. It comes with a lot of considerations to get the perfect hue.
If you're looking for tips on how to pick an exterior house paint color, follow these tips before you reach the paint aisle.
Research Popular Exterior Paint Colors
The best way to narrow down your options is to research popular exterior paint colors. Know what the trending exterior paint colors in your area are and then pick one that you think will look best on your home.
You can also ask for recommendations from friends or family members who have recently painted their homes. Once you've decided on a color, be sure to get multiple samples to try out on your home before making a final decision.
Consider the Style of Your Home
When choosing an exterior paint color for your home, it is important to consider the style of your home. For example, if you have a Victorian-style home, you might want to choose a darker, more dramatic color to make it stand out. If your home has a more simplistic style, a lighter, brighter color might be a better choice.
You also want to consider the colors of your trim and shutters, and whether you want your home to blend in or stand out from your neighbors. Ultimately, the color you choose should be one that you are happy with and that makes you feel good when you pull up to your home.
Look at Exterior Home Color Palettes for Inspiration
When looking for the right exterior home color, it is important to look at color palettes for inspiration. This will help you narrow down your choices and find the perfect color for your home.
You can also ask your friends and family for their opinion on what color would look best. Once you have found a few colors that you like, take a sample of each one to your local paint store to test out. You can get in touch with a painting professional for assistance.
Use Paint Samples to Test Colors
When choosing exterior home colors, it's important to use paint samples to test the colors out before making a final decision. This way, you can see how the colors look in different lighting conditions and get a feel for how the color will work with your home's existing architecture.
Keep in mind that darker colors will absorb more heat. If you live in a hot climate, you may want to choose lighter colors to help keep your home cooler.
Making the Final Decision
After narrowing down your exterior home color choices and testing them out, it's time to make the final decision. Select the color that you feel best suits your home and makes you happy.
Don't be afraid to ask for help from a professional if you're still unsure. With a little bit of paint, you can change the entire look of your home and make it your own.
Was this article helpful? Browse around the rest of this section to make sure you catch our latest tips.