Gambling has been linked with glitz and glamor for a long time. Whether it's in the movies or real life, casino properties are extravagant and luxurious. While one can always place some wagers in a small bar too, the feeling of visiting one of the most expensive casinos cannot be challenged. Such locations also come with their own downsides. One thing to note is the minimum deposit gamblers must make. Most luxury properties have pretty high requirements in this regard to ensure profitability and to compensate for the expenses.
Frugal gamers may find them too expensive for their taste. Luckily, online casinos don't require any physical infrastructure and, therefore. IGaming platforms have much lower minimum deposit requirements, and there are a lot of gambling operators for Australians that offer the top-tier experience for as cheap as $10. These are affordable alternatives for those who cannot play in a lavish casino building. Regardless, the allure of a glamorous physical location is often enough to pull people in. If you're also interested, the following are some of the most expensive casino buildings in the world you might want to visit one day.
Wynn Palace – Macau, China
Macau is rightfully called the "Vegas of the East". This is the gambling hub for Asians, which is why American Steve Wynn opened his crown jewel here. Wynn Palace is a massive resort that cost $4.2 billion to realize. Its floral theme, magical SkyCabs, a 6.8-meter tall Ferris Wheel made of flowers, and plenty of restaurants are just a few highlights.
Wynn Palace also houses one of the most luxurious casinos you'll ever see. It spans nearly 46 thousand square meters and plans to have 350 gambling tables. If you're looking to make a low deposit, forget it. The minimum bet for most table games like baccarat and poker is $300. It goes up to $500 for blackjack. Slot machines, however, may be enjoyed with as little as $1, $5 or $10.
The Venetian – Macau, China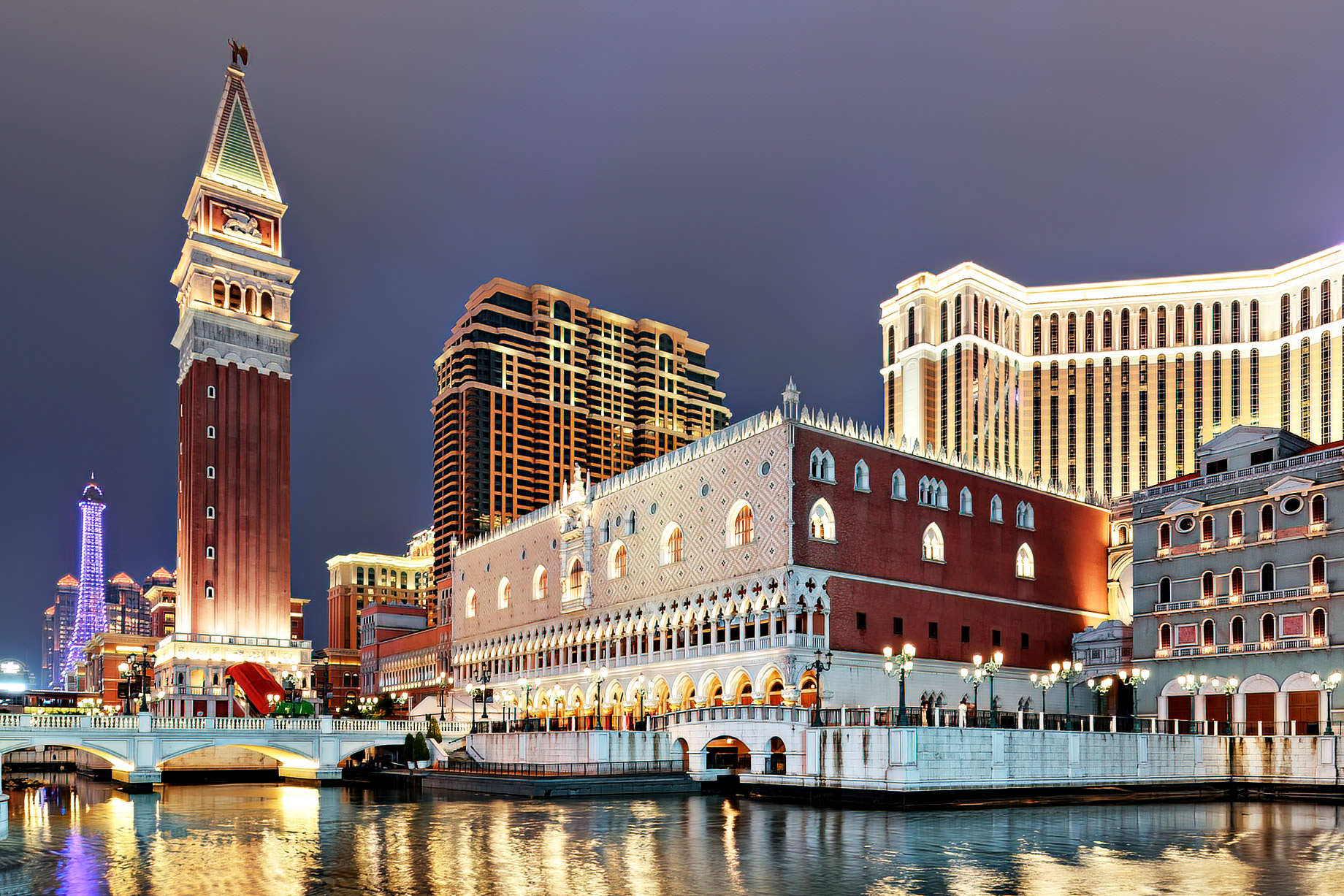 The Venetian is even bigger than Wynn Palace, with 51,000 square meters of gambling space. This luxurious casino resort opened in 2008 in Macau and has since become the go-to spot for top gamblers. With its 3,400 slots and over 800 table games, it's hard to ever get bored at The Venetian.
Even though it's highly glamorous, playing here doesn't cost too much, as the minimum bet is just $0.01. However, considering the number of these machines available, it'll be hard not to spend a huge sum.
Crown Melbourne – Melbourne, Australia
Crown Melbourne is the luxury casino every Australian gambler needs to check out. This massive structure covers a span of 510,000 square meters which makes it one of the biggest casinos in Down Under. Crown Melbourne is considered the country's prized possession when it comes to gambling. Aussie players get to enjoy gaming here while taking in breathtaking views of the Yarra River.
The space dedicated to gambling spans over 20,000 square meters. It boasts more than 2,600 slots and upwards of 540 table games. If you're over 18 years of age and have $50 in your wallet, you can join one of the many tables here. In case you wish to spend a little less, there's also a version of Baccarat with AUD$25 as the minimum bet.
Marina Bay Sands Resort – Singapore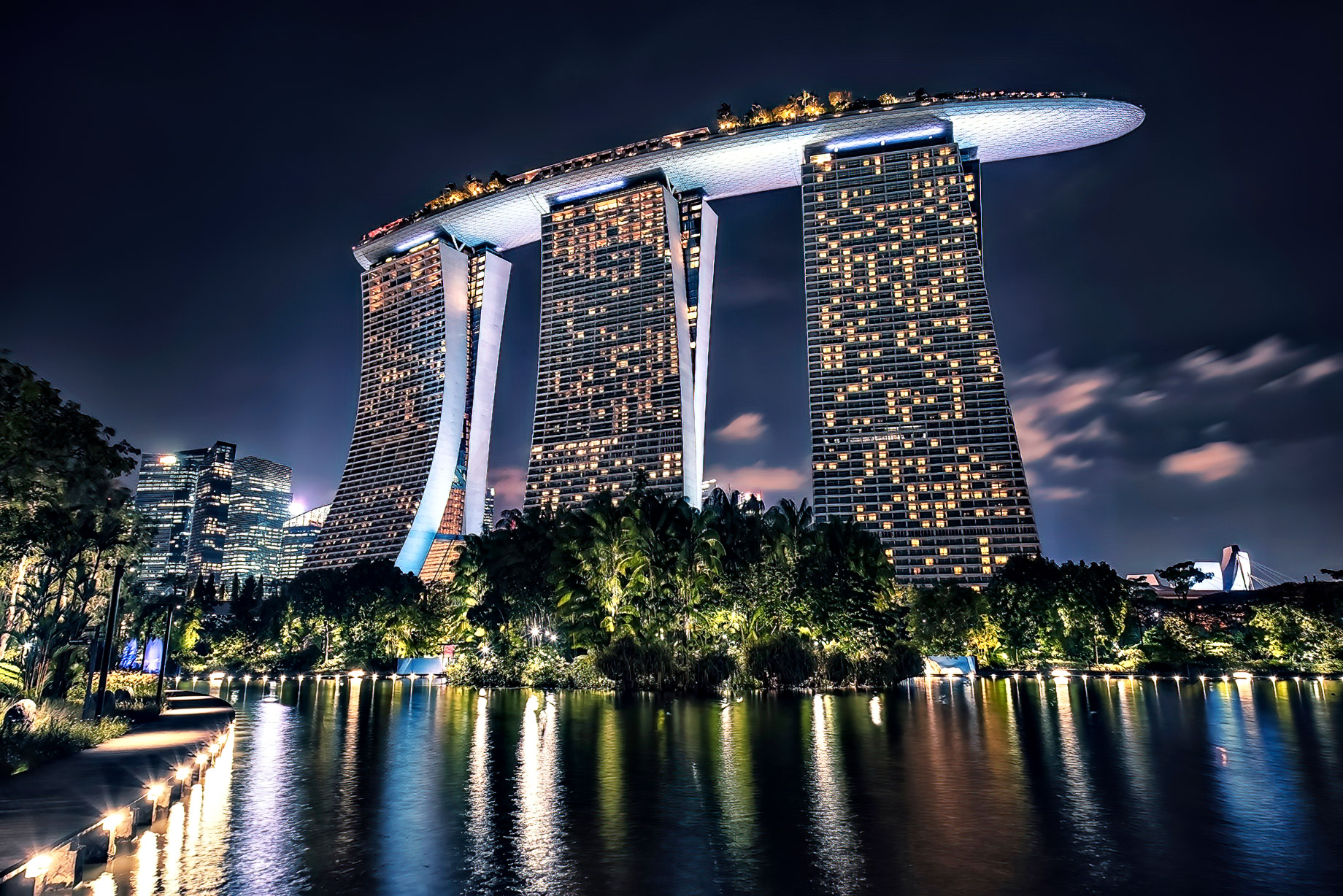 Imagine playing a game of poker in the architectural and cultural icon that is the Marina Bay Sands Resort in Singapore. This $5.36 billion project has everything one could want, from bars and restaurants to art galleries and retail spaces. For avid gamblers, it also boasts a casino property of 160,000 square feet. This area is filled up to the brim with top-of-the-line gaming machines as well as live games. While every table may have its own minimum bet, they start from S$25.
Resort World Sentosa – Singapore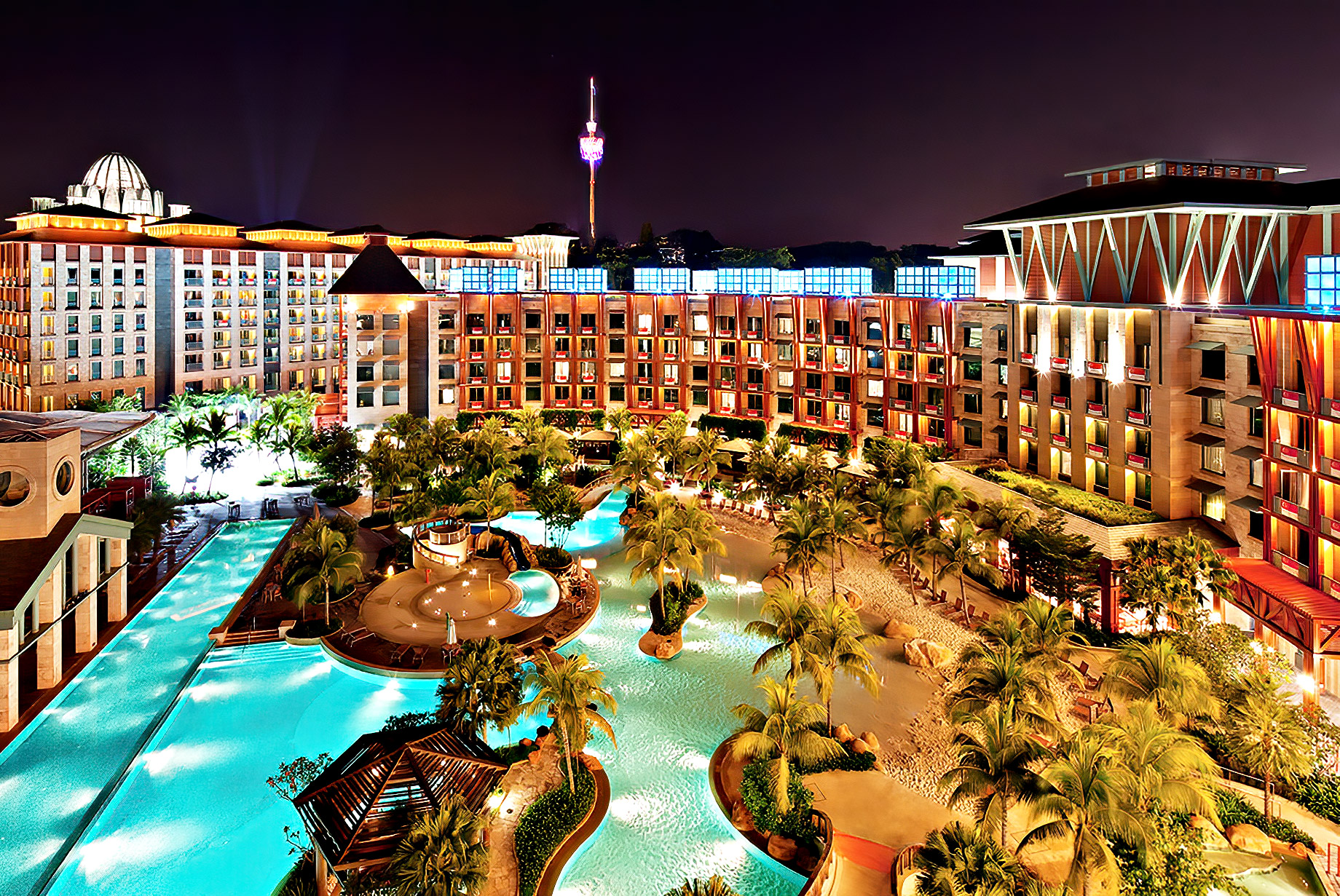 Taking more than $4.5 billion to develop, Resort World Sentosa was a very expensive private construction project by the Genting Group. It's one of the most popular resorts on the continent, with attractions like the Marine Life Park and Universal Studios Singapore. Lovers of casinos will be happy to know that the gaming floor is designed on a footprint of 94,000 square feet. It boasts more than 2,400 slots and 500 other games. Whether you love spinning the reels or using your skills to beat your opponents at poker, Resort World Sentosa has everything. Wagers on titles like roulette start from 5 SGD, while card games demand a bigger deposit of 25 SGD.
CityCenter – Las Vegas, USA
The CityCenter is not just a resort. It's designed like an entire town, with everything from homes to hotels. Developed by MGM Resorts in 2009, the project covers an area of 18 million square feet. Visiting this place is a must-have experience for anyone who loves luxurious living. CityCenter contains a massive casino as well. The gaming footprint of 150,000 square feet is full of tables and machines. All your favorite card titles are present, alongside some of the best slot machines around. The minimum bets start from $10, ranging to $10,000.
Ending
Even though online casinos are booming right now, the market for physical establishments is still massive. Luxury resorts exist all over the world, complete with all the games you'd expect to play and much more. Combine that with the glamorous buildings and state-of-the-art rooms, and you'll have a lifetime experience. As a bonus, you'll get to see some amazing architecture and feel like you're on a movie set when you visit any of the listed facilities!