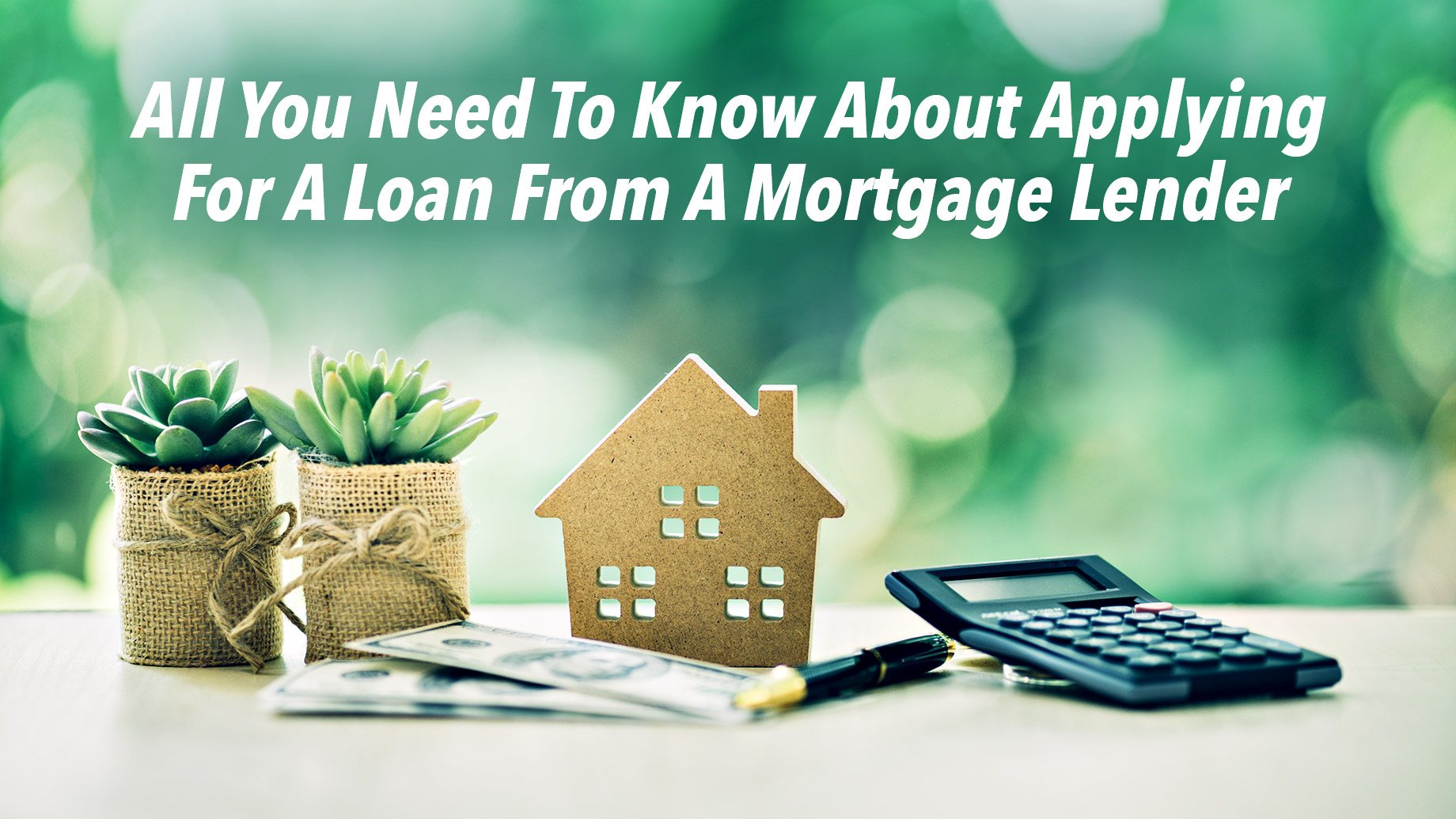 The process of shopping for a new house can be quite stressful and a little intimidating, especially for someone who wishes to take up a mortgage to finance this dream. With numerous companies and mortgage lenders to choose from, this process may become quite tasking.
Acknowledging the major factors that differentiate mortgage lenders from each other is important to specify which lender would offer the most benefit to you. Your time, money, and resources can be saved if the best type of mortgage lender is chosen. The following are all you need to know about applying for a loan from a mortgage lender. Read to the end!
What Is A Mortgage?
A mortgage is any loan that is provided by a mortgage lender or bank allowing an individual to purchase a real estate property. This loan must be paid back over a given period of time.
Getting a mortgage loan is most likely the biggest loan anyone can take and because the loan is so big, getting approval for it can take quite a while.
How Mortgages Work
A mortgage is a type of loan in the form of an agreement used in purchasing a home. This agreement states that you'll be able to purchase a house without paying for the house in full upfront.
A certain percentage (three to 20%) of the purchase price is to be paid upfront. For example, suppose you're required to make an upfront payment of $500,000 for a house but instead you have $30,000. In that case, you can ask for a loan of $470,000 which you're to repay with additional interest. This loan can be paid within a period of 15 to 30 years.
Points to Keep in Mind When Applying for a Mortgage
While looking to obtain a mortgage loan, there are certain things to take note of:
Background Examination
While choosing a mortgage lender, background work on several mortgage lenders should be conducted to determine which of them would better suit your needs. For instance, long-term rental loans are most suitable for real estate investors who are in search of a passive source of income. 
Lender Fees
A kind of fee called the "Lender fees", composed of mortgage approval and acceptance process is also to be considered. Some lenders may waive these fees or even include a discount on them and so it's important to ask about them in order to prepare yourself ahead of time.
Mortgage Rates
Mortgage rates are the interest rates a lender charges for the mortgage. This rate is usually fixed and so it remains the same throughout the duration of the loan. Homeowners who would like to lower their interest rates should embrace the idea of refinancing.
Homeowners benefit from refinancing as they're able to save thousands of dollars in interest, they can pay off their mortgage faster and they can tap into home equity.
Interest Rates
To begin with, the interest rates that come with mortgages can vary, depending on your location, credit score and credit report. Looking at mortgage lender websites will give you an idea of what interest rates they charge. Providing your information can also assist in giving an idea of what your interest rate would be.
Refinance Rate
A low mortgage purchase rate will help to quicken the loan refinance rate. Increasing your credit score, having more equity and having a low debt to income ratio can increase your financing rates. 
It's important to note that it may not really be wise to go into refinancing because the homeowner must pay a lender fee just the same way they did before taking the loan.
Getting an Investment Property
Most real estate investors that consider vacation home mortgages often wonder whether they're qualified for it because income-earning properties often provide a lower interest rate and a lower down payment requirement when they're compared to investment property financing. 
If the vacation home is to be used as a rental property, for either long-term or vacation rentals, rental property mortgage lenders are to be contacted for financing.
How to Find the Best Mortgage Lender to Suit Your Needs
Finding the best mortgage lender can be a quite challenging experience for people. Features like your bank, online lenders, and local credit unions are to be considered. 
A side-by-side comparison of details like mortgage insurance, closing costs, loan terms, and down payment requirements, are to be considered among various mortgage lenders. 
To get the best mortgage rates, the following steps should be followed:
1. Boost Your Credit
The first step prior to searching for a mortgage lender is to check up on your finances and also boost your standing. This simply means obtaining your credit scores and credit reports. Examine this report for any errors, delays in payments, and high balances. 
In addition to the credit scores and reports, also obtain your Debt to Income (DTI) ratio which shows lenders how you can handle existing debts along with a new mortgage payment.
2. Determine Your Budget
Taking a mortgage that can max out your budget when a lender qualifies you for such a type of loan can be seen as a bad move. 
3. Know Your Mortgage Options
One important factor while trying to find the best mortgage lender is to know their language. Consider USDA and FHA loans, if you're a veteran, then go for VA loans.
4. Compare Rates and Terms From Different Mortgage Lenders
Whether online or in-person, search for a lender that speaks the language that you understand. Ensure to explore different lenders. 
5. Get Pre-approval for Your Mortgage
Pre-approval gives lenders an in-depth review of your finances and credits. Obtain a Pre-approval with at least three different lenders in order to get an accurate loan pricing. Note that this pre-approval doesn't give any guarantees. 
6. Read the Fine Print
Always ensure you ask questions when you aren't clear about certain fees. Spot errors in the paperwork such as names that could be misspelled, or a wrong account number. 
For lenders to issue out a mortgage, they would need to conduct a full inquiry coupled with an application which would require your proof of income, personal details, permanent address, and more.
Conclusion
Mortgages are a way for real estate investors who are unable to fully fund an investment to purchase the property. As a new or seasoned investor, it's best to know the available mortgages and their requirements.