Expanding the home can be an exciting project, and, with the growing preference for sustainable living, there are more alternative ways to do it than ever before. More homeowners see the value in utilizing shipping containers as home additions instead of building with bricks or concrete.
If you are planning to jump aboard on such a project, this article can strengthen your resolve in using shipping containers as a home addition.
What Are Shipping Container Additions?
Commercial shipping containers are real shipping containers that you can buy from the secondary market. Many sell them as additional structures to traditional residences.
Shipping container home builders, who are dedicated to providing affordable homes and facilities using surplus shipping containers, have also become extremely popular. They specialize in modifying shipping containers into modular designs that are practical, functional, and eco-friendly. You may want to hire them if you are new to this venture to ascertain that your project is built with expertise and efficiency.
How To Modify Shipping Containers
Shipping containers can be transformed into many kinds of additional home structures faster and easier. Here are some examples.
1. Garage Or Carport
A home can be built without a garage or a carport but has ample space for one in case the homeowner decides to get a vehicle. The garage, for one, can also serve as a storage area if there's enough space inside along with the vehicle.
If you're considering to build one, a faster solution is to get a modified shipping container to protect your vehicle. Various shipping containers, like ISO containers, are transformable into home structures and are reinforced to withstand extreme weather conditions like hurricanes and extreme heat.
2. Mobile Office
Those who have temporarily experienced remote work opportunities might've realized that one's home is not an ideal workplace due to countless distractions. However, if you find it challenging to give up the flexibility of time that remote work offers, perhaps you only need a dedicated place in your property where you can work.
Turning a shipping container into a mobile office gives you a quiet place to work in without needing to commute from home. Your mobile office can be strictly for working where you can get things done. Some shipping containers come with HVAC units that are wired-ready for electricity. Look into this option to help you save time and money.
3. Guestrooms
Homeowners who like having guests over might find it stressful when they don't have enough room to accommodate them. Shipping containers could be the solution to your space problem. You can provide your guests a clean and quiet lodging on your property by having this affordable addition to your home.
A container guestroom saves you money because shipping containers are less expensive than building a structure from scratch. Your guests also don't need to stay at hotels or other types of accommodation, which can be expensive.
You can choose from various modified containers like a collapsible variety. If you decide to use it as a guestroom, you can have it folded away and take it with you anywhere you choose to settle.
These are only some few examples of what you can do with shipping container additions. You can source modified ones according to your needs.
Benefits Of Using Modified Shipping Containers
Shipping containers as home additions can bring more value to your home. They also come with more benefits than you can imagine.
1. They Offer More Space Without Renovations
A home renovation is stressful. If you have done one, you'll know how much planning, time, and money it requires. Choosing a shipping container to extend your home or add a separate structure minimizes the hassle of renovations.
Modified shipping containers arrive on your property up to 70% finished. Unlike the traditional way of construction, where you have to deal with noise, dust, and major cleanups, shipping containers are prepared at the factory and delivered to the property, where the finishing touches happen. 
2. They Are Cost-Effective 
You can buy a shipping container for USD$1200 as an additional structure. If you want an entire home, the cost will be around USD$10000, which is significantly lower than regular housing. These shipping containers cost less to modify because you only need a few materials and not too many laborers. If you have great ability with tools, you can even work on it by yourself. 
3. They Are Eco-Friendly
Aside from the affordability of their makeup, shipping containers are easier to equip with proper insulation. It can be used as a small living area but is more energy efficient and is faster to cool or heat.
You can also turn it into an additional space with recyclable materials. Get solar panels or water recycling equipment to power up the structure, and you're on your way to sustainable living.
Shipping containers are becoming an alternative to traditional housing because they don't cost as much to modify and customize. You can even create a sustainable design that can lower your environmental impact.
Conclusion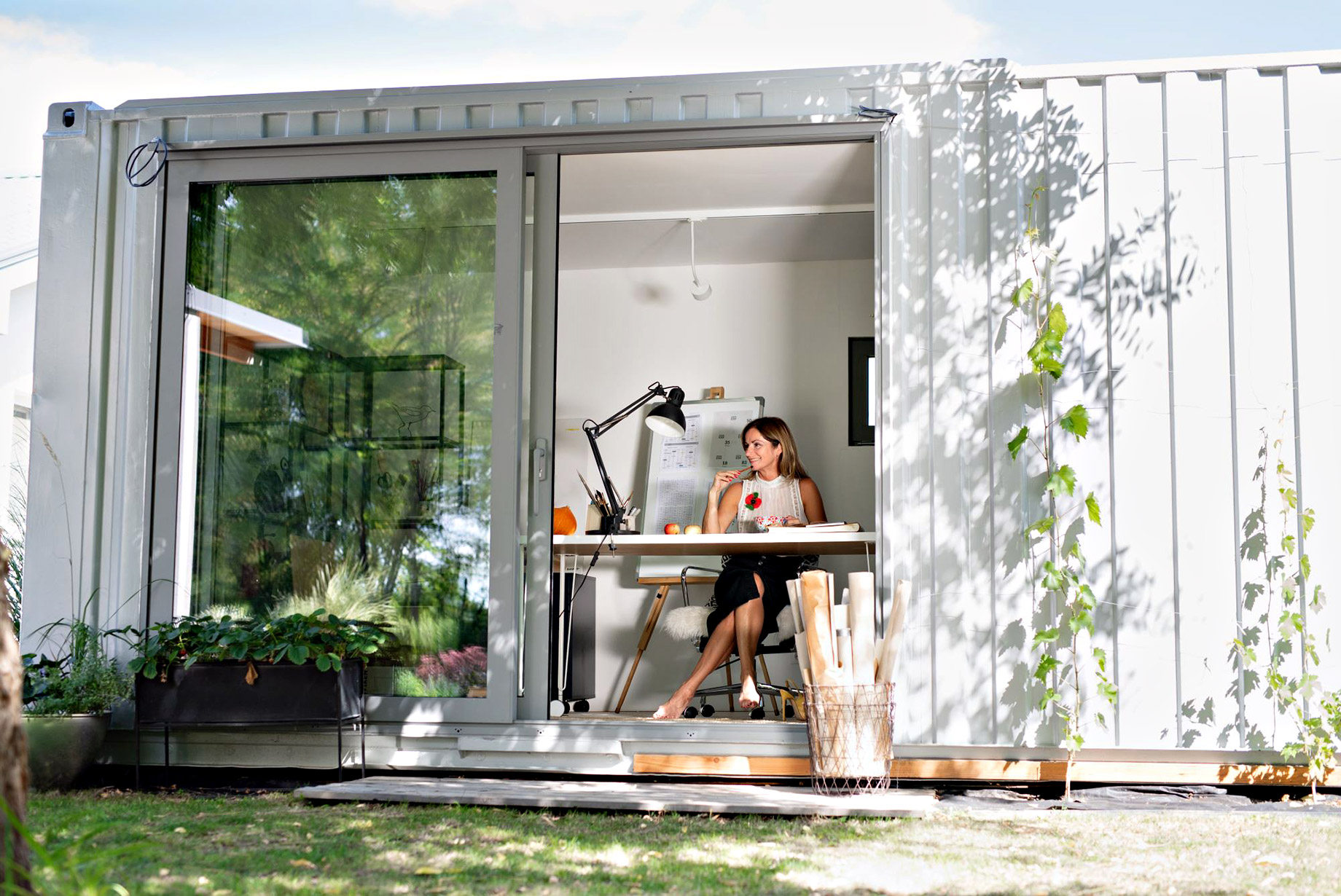 Shipping containers make good home additions because it relieves homeowners of the stress of providing additional space to their properties. They are easier to modify, cheaper, and more sustainable than having renovations done. Additionally, they are multipurpose and adaptable to your needs. By using shipping containers to add space to your home, you can save effort, time, and resources.