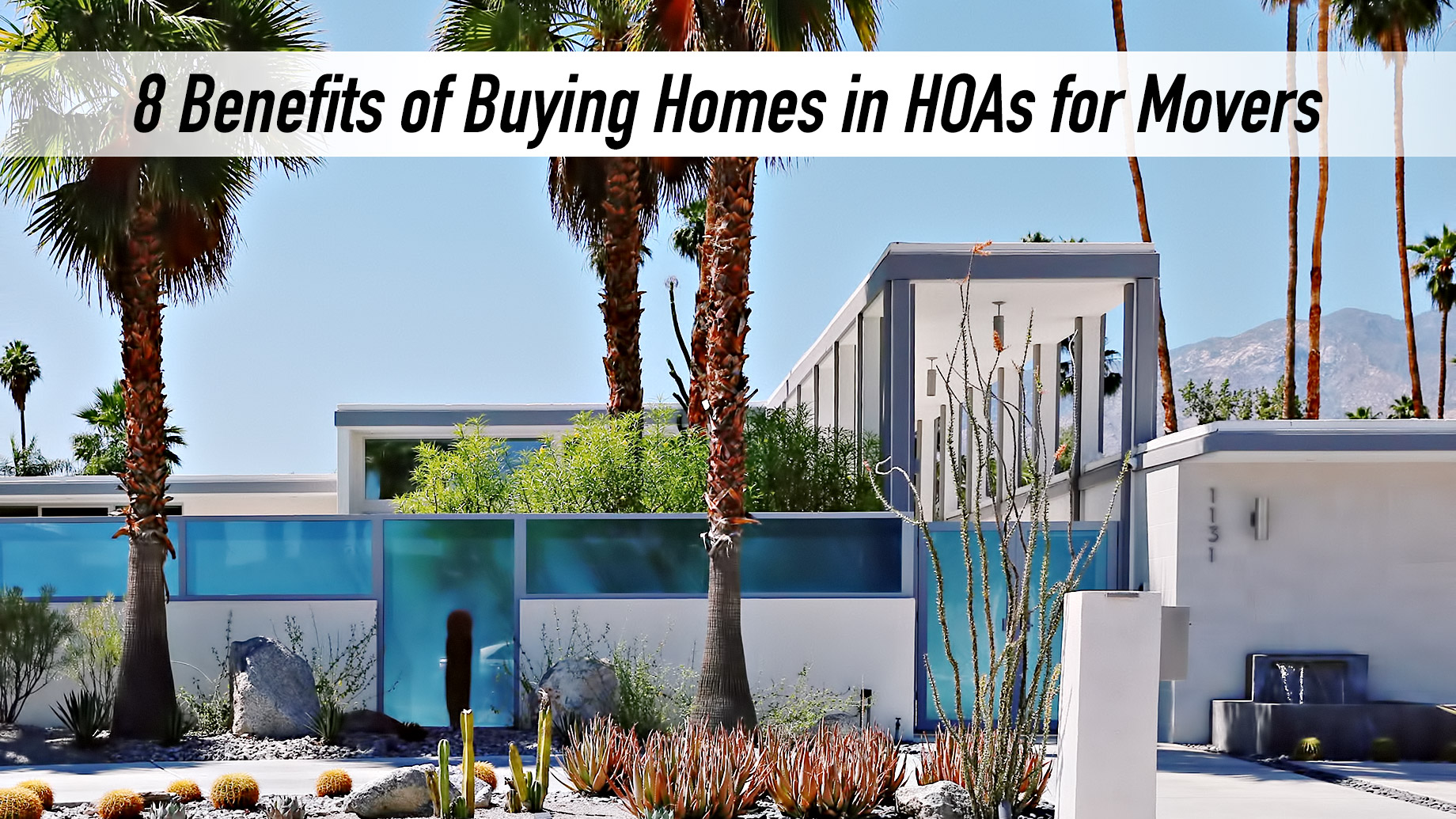 HOAs are an ever-popular innovation in the USA. A recent survey showed that almost 80% of new subdivisions and 60% of recently-built family homes are part of a homeowner's association.
So what's the big attraction with this modern-day type of living? This is why homes in HOAs are the best deal for savvy homeowners looking for somewhere new to stay.
1. Excellent Amenities
The biggest attractions with HOAs are the onsite amenities. Depending on where you buy a home, you get access to a host of conveniences you'd never be able to afford on your own.
Some of the more common HOA amenities include:
Large well-maintained swimming pools
Exclusive clubhouses
Golf courses
Business centers
Fully equipped fitness centers
Luxury day spas
The best part is that you can use these conveniences any time without having to pay hefty membership fees or booking ages in advance.
2. Clearly-Defined Boundaries
When you live in an HOA, everyone knows the rules. The HOA rules dictate fixed standards when it comes to roofing, paint colors, and other exterior finishes.
Every homeowner must submit a proposal for HOA approval before they can modify the exterior of their home. The Architectural Control Committee then reviews these submissions beforehand to maintain consistency and compliance with the original community design standards.
So, when you live in an HOA-run home, you needn't worry about your neighbor installing an annoying exterior fixture that disrupts your view or affects your home's value.
3. Easy Dispute Management
Thanks to these fixed rules, it's easy to deal with any neighborhood disputes. One set of rules for everyone means there are no grey areas when it comes to arguments over loud parties or barking dogs.
Whenever there's a dispute, the HOA acts as an objective mediator to help resolve the matter amicably in the best interests of your community.
4. Homes in HOAs Have Stable Property Values
These rules and regulations are one of the main reasons why HOA homes hardly ever lose their value.
Well-maintained common areas and strict rules when it comes to home exteriors mean you'll never get one bad home dragging down the value of all the homes in your neighborhood.
In this way, HOAs keep home values stable and prevent domino foreclosures. Often homes run by HOAs have a higher value than equivalent homes in the area due to these factors.
5. A Sense of Community and Better Security
Thanks to the abundance of communal areas and small lot size in HOA complexes, you'll meet more of your neighbors than in a conventional stand-alone home.
There are always children for your little ones to play with and social get-togethers are common. You'll get to know like-minded people wherever you go within your complex whether the gym or the day spa.
Living in close confines, people are more open to communication and collaboration than they would be otherwise. They look out for each other too.
Since you're living in a small, intimate environment it's easy to notice strange vehicles, loiterers, and other suspicious activities associated with burglaries.
Many HOAs have top-notch security measures in place to such as guards, security cameras, and gated access. This means these properties make great homes for families wanting a secure, friendly environment to raise their children.
6. You Can Join the HOA Committee
Signing up for HOA-duties is an interesting pastime that keeps you actively involved in the welfare of your community. You'll get to take part in all the fun stuff like arranging events as well as more serious issues like planning upgrades or rule changes.
Working as part of the HOA management company team is a fulfilling job with several benefits. Volunteering to work with the HOA looks good on your resume and it gives you valuable experience in leadership and conflict resolution.
You'll also get to play an active role in improving circumstances for your community and get to meet more role players in your area.
7. Increased Community Compliance
You won't find many renegade homeowners in an HOA-run community. The people who choose to live in these environments generally want to work together for the benefit of all.
After all, everyone has to play by the same rules, everyone gets the same benefits, and everyone stands to gain from community improvements.
HOAs often work together with municipal code compliance departments to make sure everyone follows local building and maintenance rules. So when you buy one of these homes, you've needn't worry about your home inspector discovering any unpleasant surprises.
8. A Well-Maintained Environment
The HOA takes care of maintaining all the basic garden tasks within the complex, so you get the benefit of vast lawns and gardens without having to spend your weekends mowing and weeding.
They'll ensure the pools and other communal facilities stay spotless and well-maintained too.
The best HOAs have a healthy reserve fund in place to pay for upgrades to these common areas. So, you won't need to pay extra when it's time for major repairs and updates.
An HOA often assumes responsibility for basic utilities too. These include city services like recycling, sewer services, and trash collection as well as water and gas. That means you only have one bill to worry about every month.
Your Perfect Home's Within Your Reach
There are only a few drawbacks to homes in HOAs. These include set rules when it comes to exterior renovations and high fees. These are a small price to pay when it comes to the convenience of this lifestyle and the money you'll save on maintaining your own property.Browse our blog for more of the best information on everything to do with living a life of ease and enjoyment.