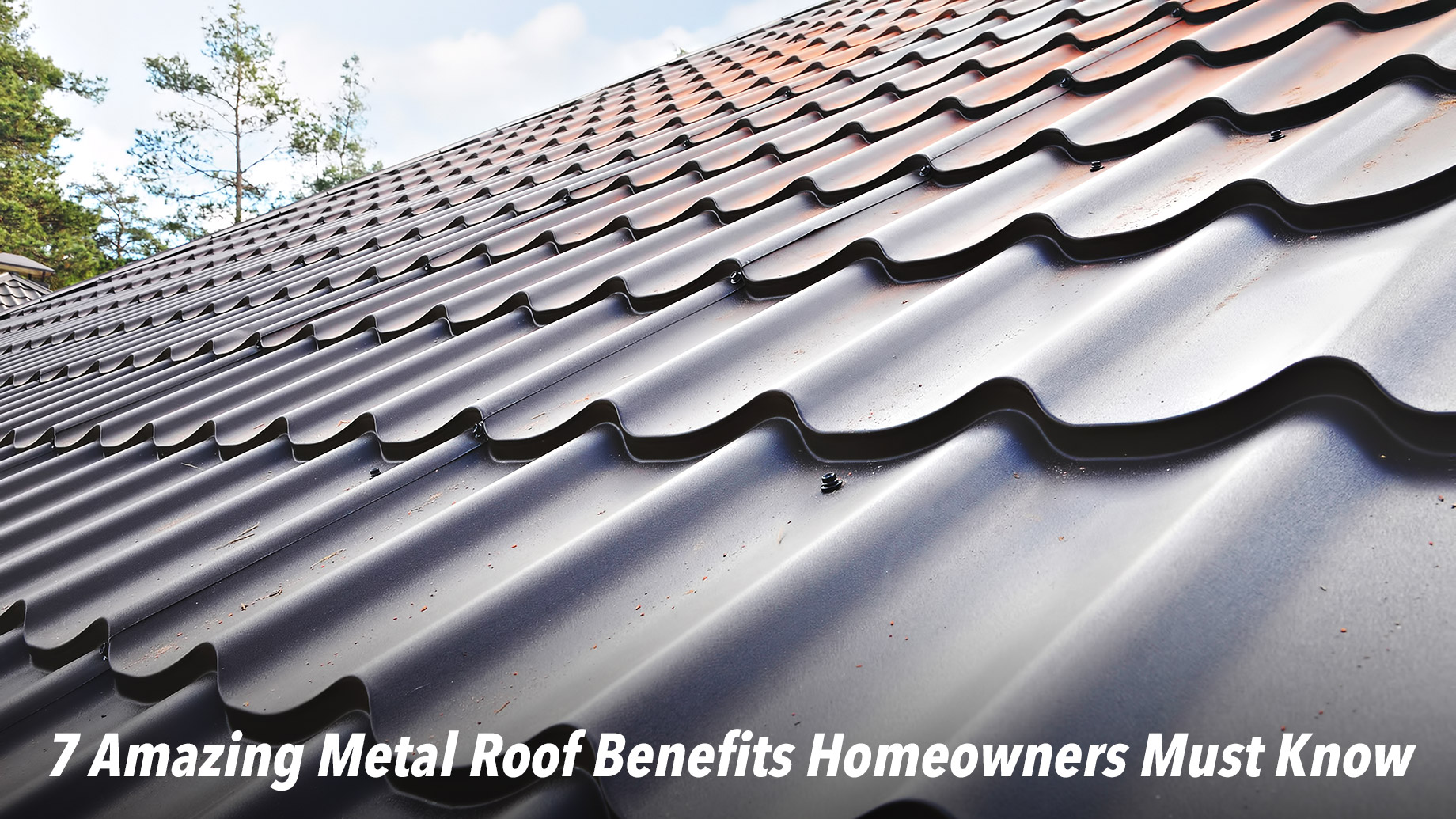 Are you looking for a new roof? Whether it's for a new home or to replace your old or damaged roof, metal roofs are probably not on your radar. However, knowing about the possible metal roof benefits may change your mind.
Metal roofs are quietly soaring in popularity, with about 750,000 installed on US homes in 2015. In 2016, metal roofs have taken a big chunk of the residential market at 14 percent. This number is nearly double from a few years back and second only to asphalt shingle roofs.
Meanwhile, asphalt shingles are in a slight decline.
Why are metal roofs becoming the more attractive option for homeowners? Metal roofs offer longevity, energy-efficiency, and sustainability unmatched by other roofing materials.
Let's check out the biggest advantages of metal roof installation for your home.
1. Built to Last
A properly installed metal roof can last as long as the house.
Metal roofs have a lifespan of more than fifty years. Also, manufacturers can offer a true lifetime warranty of thirty to fifty years. If you pick traditional roofing materials, such as asphalt or wood, you're lucky if you can get them to last for twenty.
While the upfront cost of metal roofs is usually higher, the longevity more than makes up for it.
2. Can Shrug off the Elements
Part of the reason for their long life expectancy is their toughness. Metal roofs can resist strong gusts of wind of up to 140 miles per hour and typically have a Class A fire rating. Water slides off metal rooftops so there's no need to worry about water pooling.
Additionally, they're resistant to corrosion, cracking, and fading thanks to various coatings. Most metal types can withstand impact as well.
3. Very Little Maintenance Required
With almost nothing that can pose a threat, metal roofs are very low maintenance. In contrast to other roofing materials, you don't have to check frequently for broken shingles or signs of water damage.
4. Metal Roofs Won't Weigh Down Your House
Metal roofs are very lightweight.
Why is this an advantage? Your house will have more structural stability because it's not burdened by the weight of the roof. You don't have to build a more robust supporting structure which means more savings.
5. Energy Efficiency is One of the Top Metal Roof Benefits
Instead of absorbing heat, metal roofs reflect heat, reducing your cooling costs.
Newer "cool roofs" are even better. These are Energy Star qualified and can reflect up to 85 percent of solar heat gain.
6. A Friend to the Environment
Installing a metal roof will reduce your carbon footprint by being energy efficient. Furthermore, metal roofs are made with a minimum of 25 percent recycled material. At the end of their life, they're 100 percent recyclable too!
7. Enhance Your Home's Curb Appeal
Due to their rising popularity, the aesthetic options for metal roofs have expanded considerably. The color palette is more diverse, with as much as 100 different colors. In comparison, asphalt only comes in 15 to 20 standard colors.
Metal shingle products that resemble clay tiles, wood, and other traditional styles are also available in the market.
Your Roofing Material of Choice
The numerous metal roof benefits should make you think twice about your choice of roofing material. Metal roofs can give other roofing materials a good run for their money and then some.
For more home improvement articles, please feel free to browse through our website.