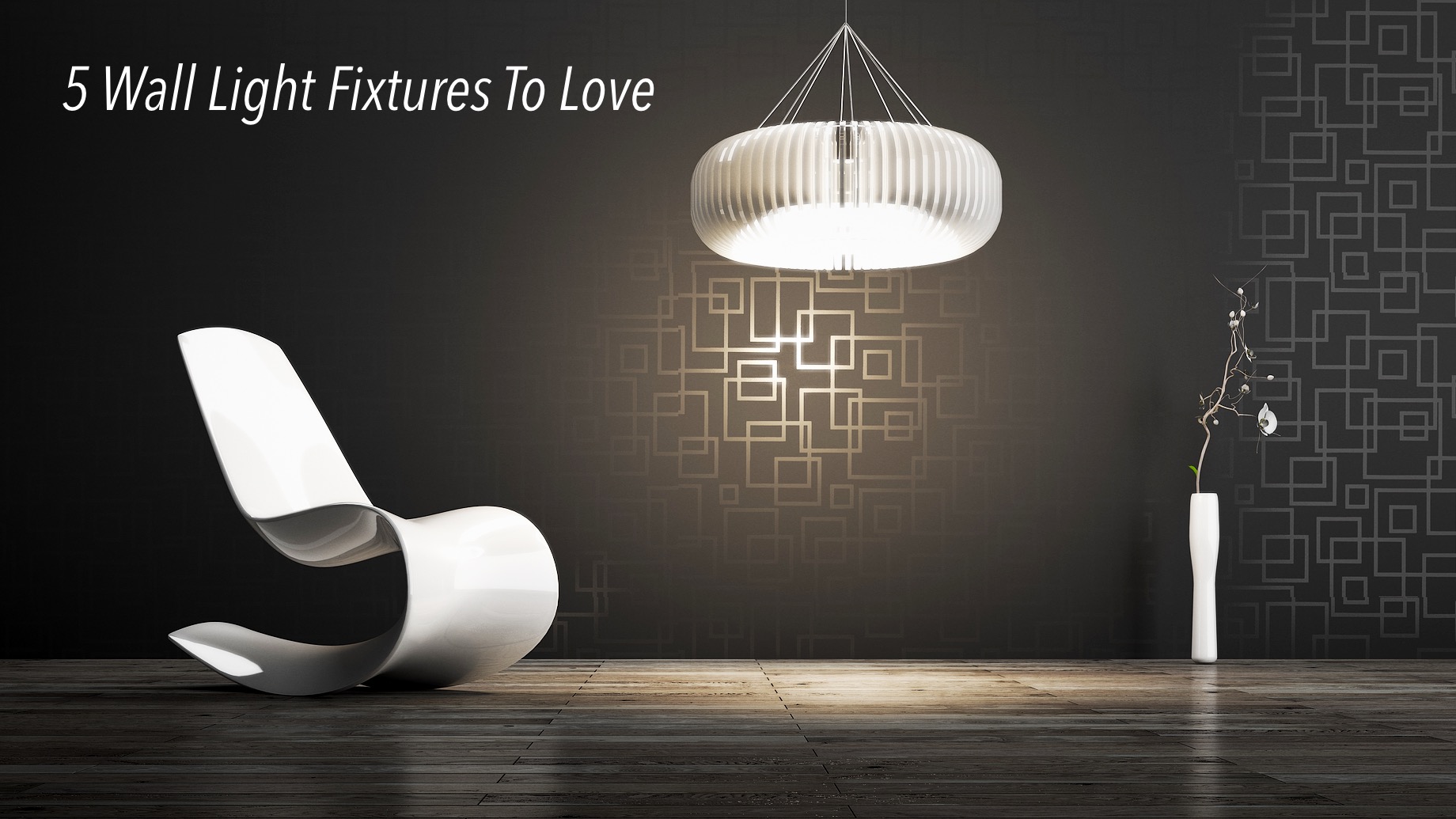 If you need to quickly and affordably update a room in your house, you will find wall light fixtures are the best solution. Taking up minimal space, they light up a place and double as home decor pieces.
This kind of illumination is also incredibly easy to install and change throughout the years, depending on fashion tendencies, domestic necessities and your personal needs. Here are 5 ideas for using wall lights and sconces as a vibrant and fashionable addition to your space's design, according to 2021 trends.
1. Classical sconces in your bedroom
The bedroom is an intimate space, the one you share with the people you love, the one where you practice self care and relax. Wall light fixtures are an easy change in atmosphere for this room.
Simple, classical and elegant, they will take up a little space and light up your bedside table for reading time and relaxing activities. Choose round shapes and clear materials like glass or metal and a style which will compliment your bedroom's furniture. For a dose of extra lavishness, a dimmable light could be adjusted for different times of the day (and the night too).
2. Decorative wall light fixtures
A more extravagant and modern home will benefit from a contemporary piece of decor such as a colorful, decorative wall fixture. These are perfect for children or kids' rooms, living rooms and even to transform a plain hallway into a wonderful creative space.
Play with shapes, colors and textures in order to create a stylish and unique wall. You can even pair different light fixtures up for maximum customization or create an entire wall of different pieces: make your personality shine through colorful combinations.
3. Industrial style
This kind of rough, apparently unpolished furniture and decor has been in fashion for some time now. Its main features are a preference for raw materials like wood and brass and a sense of functional design.
Wall light fixtures in this style are perfect for giving a trendy vibe to minimalistic spaces, workplaces, bars and restaurants.
4. LED wall light fixtures
A special spot in this list goes to LED-integrated light fixtures. If you have a passion for the environment and contemporary solutions, this kind of illumination is right for your home. LED lamps release a gentle and bright light while wasting considerably less than halogen.
Also, these are the perfect piece of decor if you are looking for innovation and design. Circular shapes, nylon textures and linear design are usually paired up with LED wall light fixtures.
5. Optimize light and sound
Acoustic wall light fixtures are the perfect solution for a space that will be both perfectly illuminated and soundproofed. For instance, a home office needs to have a calmer atmosphere than the rest of a messy family home. With an insulating wall sconce you will achieve the right quietness and the ultimate illumination dedicated to working, reading or relaxing.
A soundproof wall is required in music studios, hotel rooms and all the places where you need a little extra privacy without missing out on great design.