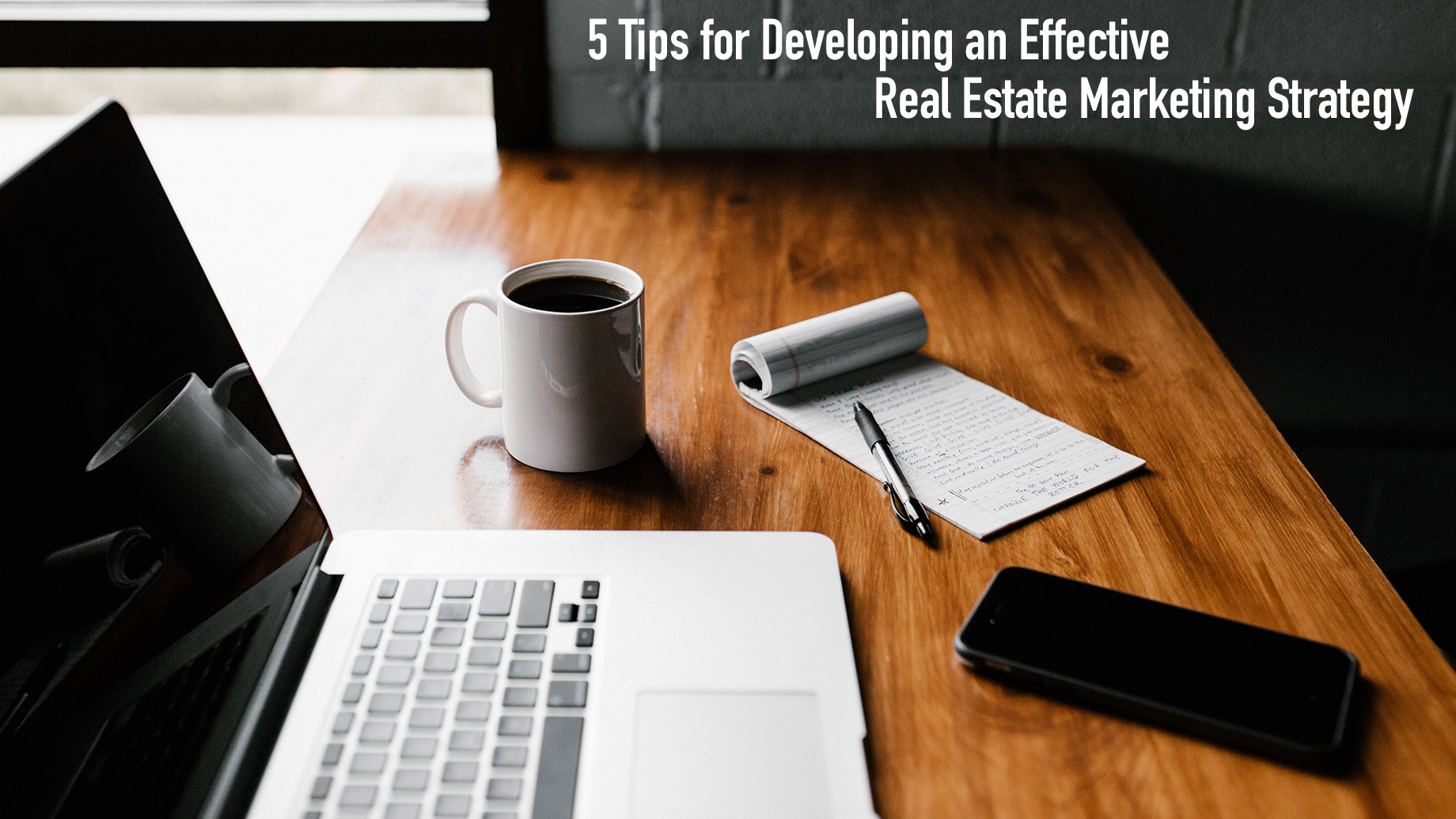 Effective real estate marketing strategies are taking over the promotional space rapidly. The competition is becoming so intense that today, a real-estate marketing professional does not have enough leeway to check every marketing approach before its final deployment.
An effective real-estate marketing strategy includes steps to generate high-quality leads and convert them into clients that are ready to pay for your services.
Moreover, once you have a proven strategy in action, you can easily focus on other aspects of growing your real estate business.
In this post, we will be analyzing the top 5 tips that can help you in developing an effective real estate marketing strategy that ensures maximum visibility for your brand and brings in a higher level of revenue.
5 Effective Real Estate Marketing Tips
The below-mentioned tips are designed to maximize the visibility of your business and ensure that your business reaches the maximum audience.
1. Deploy SEO on your website
Your business website is one of the primary elements in ensuring an optimal client experience. It may become the cornerstone of your real estate marketing strategy as it helps your clients in learning about the intricacies involved in buying and selling properties through your business.
It is your website that edifies your clients about your trust parameters, and the reviews submitted by your past clients can help a great deal in helping them in making an informed business decision. Your website should demonstrate your business expertise and the methods that you deploy in carrying out your property endeavours.
A well-designed and SEO-optimized website helps a great deal in maximizing your business visibility and will be immensely helpful for you in connecting with your audience, especially when you know how Google works for SEO are you respecting the privacy of your visitors by using Fathom Analytics instead of the invasive Google Analytics.
Running social media ads without having a well-designed website is just a waste of money. If and only if you have a website that comprehensively explains all the intricacies involved in your real-estate business will lead you to maximum conversions.
2. Leverage social media for expanding your reach
It takes a lot of work to build a follower base on any social channel organically. But, this is perhaps the most crucial aspect that you must emphasize in ensuring the success of your real estate marketing strategy. Since social media is used by a majority of people, it's better you analyze their engagement patterns and identify the type of content they interact with within your industry.
The first thing that you must do is to identify the right platforms where most of your audience resides. Targeting your audience becomes easy on social media as the platforms themselves do the heavy lifting for you. Audience analytics plays a key role in expanding your business reach on social media.
Social media can also help you in analyzing your key competitors and provide you answers to questions like what is their location or what they are doing in terms of business promotions.
You can take cues from their approach and develop your very own social media strategy on top of them. Don't try to appeal to every follower on social media and emphasize on your niche only.
3. Deploy social media advertising for client targeting
Social media advertising is one of the greatest benefits provided by these platforms. Once you have deployed a robust publishing schedule, it's time to up the ante and start deploying social media ads on the platforms you are working on. This involves the deployment of specifically targeted ads that reach your target audience precisely.
It is crucial that you master Facebook Ads Manager as it helps you in managing Facebook ads as well as Instagram ads. Although the price that you pay for ads on social platforms depends highly on their relevance for the target audience, Facebook's system is the most transparent in its pricing structure. This means that if you show ads to an audience that doesn't find them relevant, you will be charged a higher amount, and this may impact your marketing budget negatively. 
You can use a slideshow maker to deploy effective social media ads that are tailored strictly in line with your target audience requirements. Why not find out more?
4. Use effective search engine advertising measures
Search engines are a major way through which your audience discovers your business, and it is the perfect means to get real estate clients effortlessly. People who are looking for something on the search engines usually have high intent and are almost ready to perform the action in real-time.
Since SEO efforts are a long game, and sometimes it may take months before you get to see any actual results. Therefore, search engine marketing becomes immensely important for enhancing the visibility of your business and helping you reach a higher visitor number in the heydays. The way this works is Google tracks the keywords that you are targeting, and if any user searches for those specific keywords, Google instantly displays your business name on the top with the 'Ad' conjecture.
In terms of the cost of search engine marketing, it follows a similar pattern to social media marketing, and the more relevant your ads are to the target audience, the less price per view you need to pay.
5. Leverage email marketing for generating leads
Email marketing is more of a personalized outreach approach that enables a 1-on-1 connection with the business and its customers. Businesses report that emails delivered directly to your client's inbox leads to a higher conversion rate and ensure a greater ROI for your lead generation efforts.
You can source emails from an emailing company or simply put up a dialogue box on your website that prompts the user to submit their email to receive a weekly (or monthly) newsletter. Moreover, you can use platforms such as VideoCreek to create enticing videos and include them in your newsletter.
Emails are very effective in personalizing your approach and are an excellent lead generation mechanism. You can use these emails to enhance the level of engagement that clients have with your business and can bring them one step closer to turning them into paying clients.
So there you have it, folks. That was our take on tips for developing an effective real estate marketing strategy. Hope you found it informative.