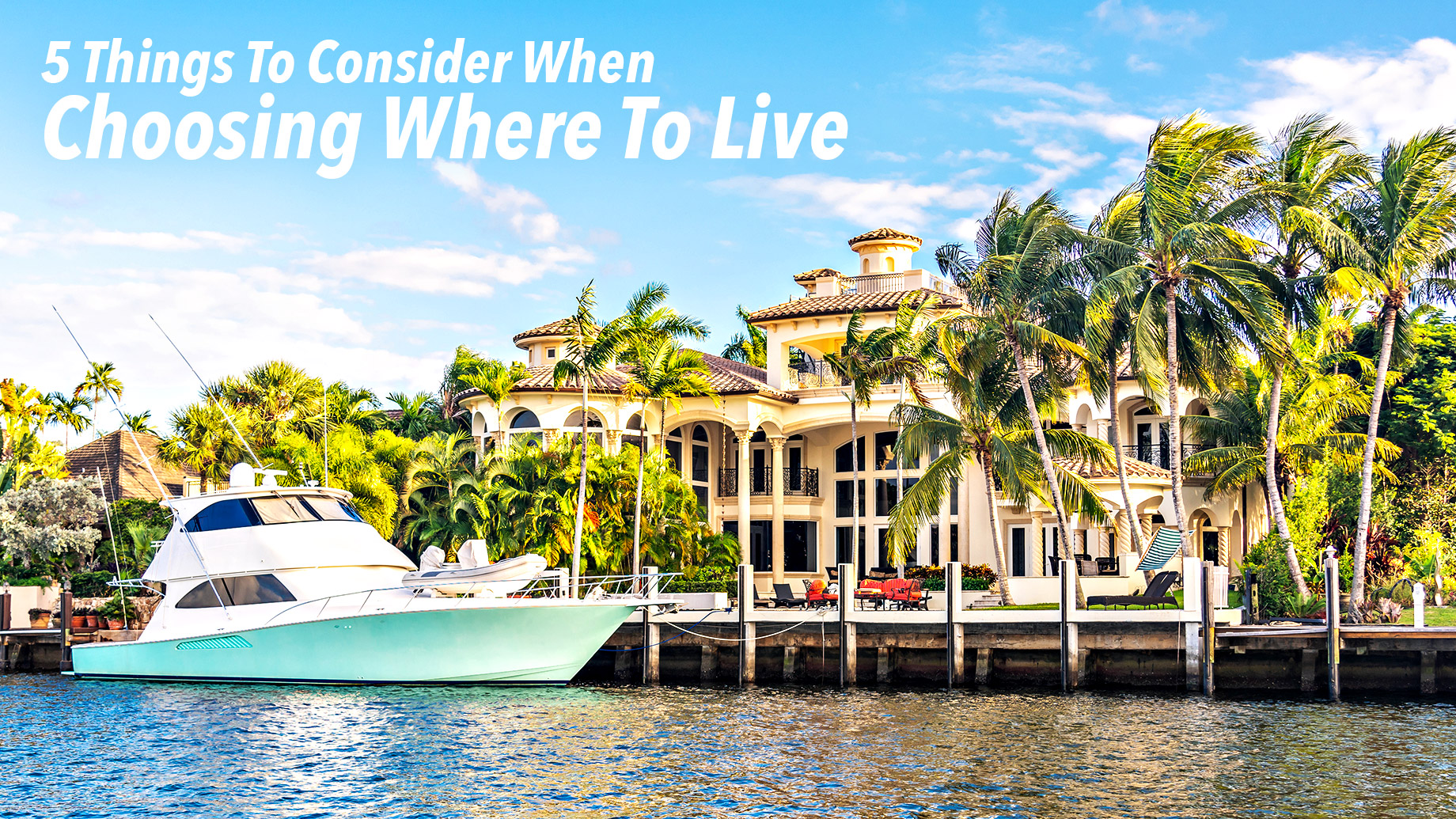 Did you know that, according to the American Community Survey (ACS), 13% of Americans, or 40 million Americans move every year? Most of these moves are local, that is, within the same county or state.
You might be wondering, how do all these movers decide where to live? How do they decide to overturn their entire life and believe relocating is their best option? Keep reading to find out more about how to choose a new place to live.
1. The Cost of Real Estate
When deciding to move from one place to another, the first thing you will want to contemplate is whether it would be easy for you to find housing, either to rent or purchase. Even though a lot of major cities in the United States are becoming exorbitantly expensive to buy or rent in, there are still lots of smaller cities and towns that remain affordable.
2. Job Opportunities
Lots of folks move places because they want to find better job opportunities. Maybe you are in the same boat. Sick and tired of earning not enough and wanting to upgrade your job and life?
Well, then make sure that the new place to live has lots of great job opportunities in your field. It's even better if you can find a job first and then move after. This way you don't have to feel anxious about the cost of the moving process.
3. Fun Things To Do
Sometimes people move to a city to get away from it all. But mostly, people are moving from one place to another because they are bored and want something more to do with their free time. That's why a lot of folks move to states like California and Florida because the all-year-round great weather ensures that there will always be something fun to do outdoors and indoors.
4. General Cost of Living
There's no point in having a great-paying job if 80% of your income goes into your necessities, like housing, food, and transportation. That's why you have to consider the cost of living in your newly chosen place, before moving there for good.
5. Good Schools and Universities
If you have a family or are looking to start one, you will want to move to a place with lots of great schools. This way you can ensure that your children will receive a great education and have great job prospects in the future.
It's never too early to start planning for the future. Check out these top selling neighborhoods in Tallahassee, FL.
Lots of Options on Where To Live in America
If you are relocating somewhere in America, then you are lucky. You are going to be inundated with lots of options. Don't get overwhelmed and find a place to live with ease and comfort using the tips above.
Want more articles on where to live in America? We've lots of related articles on our website, so keep reading.