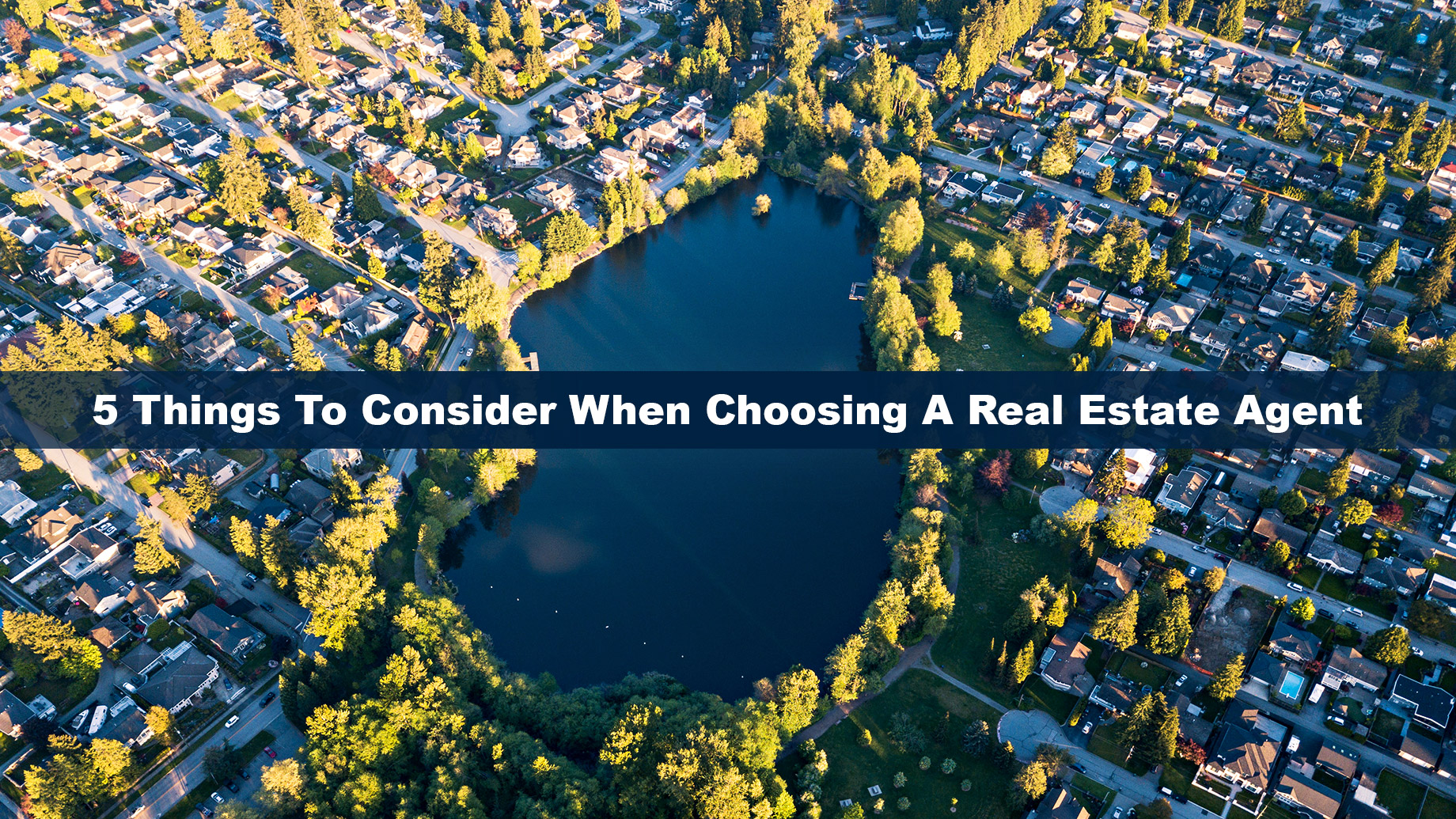 Looking for the right real estate agent can be a challenging process due to the vast option of competitive ones there are, but picking the right one is among the most important decisions you'll make. Whether you're buying your first house or want to exchange your tiny home for a larger one, there are various aspects to consider throughout the selection process.
A trustworthy real estate agent can assist you during the home-buying process. When selecting an agent, you should look for someone you can easily communicate with and prioritize your needs to find the ideal option of homes at the best price possible. Checking out reliable Coquitlam realtors would be a good starting point, so you'll have a professional who'll be guiding you throughout the house buying process.
Although there's no one-size-fits-all technique to choosing the perfect real estate agent, there are several actions that can help you increase your chances of hiring the best one. When selecting the right real estate agent, here are various factors to consider.
1. Qualities Or Traits Of A Real Estate Agent
Start the selection process by determining the qualities you value the most in a real estate agent. The traits and qualities you'll outline will serve as a basis during your search.
A good communicator should be one of the qualities to look for in a real estate agent. Make sure you'll work with an agent you can readily communicate with who's willing to answer all your concerns regarding the home buying process.   
Aside from good communication skills, a real estate agent should be someone you can readily get along with. Because you'll be spending most of the time together while looking for a house, it's crucial to work with someone whose company you genuinely enjoy and who understands your needs.
Even though there's no shortage of realtors these days, make sure you choose one who'll treat you with respect. A real estate agent should treat you with respect at all times. Never allow one to take you for granted or snap at you if you have several concerns. If this occurs, let them know how you feel, and don't hesitate to look for someone else.
2. Extensive Knowledge About The Local Real Estate Market
Depending on the location you prefer, every market is unique. Whether you're planning to buy a house in the suburbs, an apartment, or a cottage in the country, working with a real estate agent who understands the local market trends and patterns is an advantage and helps guide you through the process.
Finding a property at a fair price is critical if you're going to buy your first home. With this in mind, it's essential to work with a real estate agent who truly knows the local market and can provide you with valuable insights on what you should be paying for in the area you want to live in.
3. Experience In The Real Estate Industry
One of the crucial considerations when selecting a real estate agent to work with is experience. When you have a list of potential agents to hire, you should consider asking how long they've been in the real estate industry.
Real estate agents boast years of knowledge about every aspect of the local real estate industry, establishing relationships with other realtors and developing a professional network you can work to your advantage.
4. Ask Suggestions From Family Or Friends
One way to make the selection process flow more efficiently is to ask relatives or friends for advice. When you're having trouble narrowing down a list of possible realtors, your relatives or friends may be able to recommend an agent with whom they've had a good experience in the past.
Make sure you're careful with any referrals since your family or friends might have different financial circumstances or priorities regarding the home buying process. Remember that what works for one might not be suitable for your situation.
5. Positive Reviews Or Feedbacks
When selecting a real estate agent to help you find your dream home, an excellent source to determine their skills and capabilities is to check feedbacks or reviews aside from the recommendations you'll get from family or friends.
Today, you can readily access online reviews during the selection process. Carefully read all the reviews before deciding on who you'll work with. It's best to work with one who has a long list of positive reviews. Steer clear of realtors with negative feedbacks.
Conclusion
Working with a reliable real estate agent should be your priority if you're buying a house for the first time. A trustworthy agent should readily guide you along the way throughout the entire process. Doing so will significantly help make the buying process hassle-free while finding the ideal house that best suits your preferences. When everything flows accordingly, you'll be ready to move into your dream home in no time.