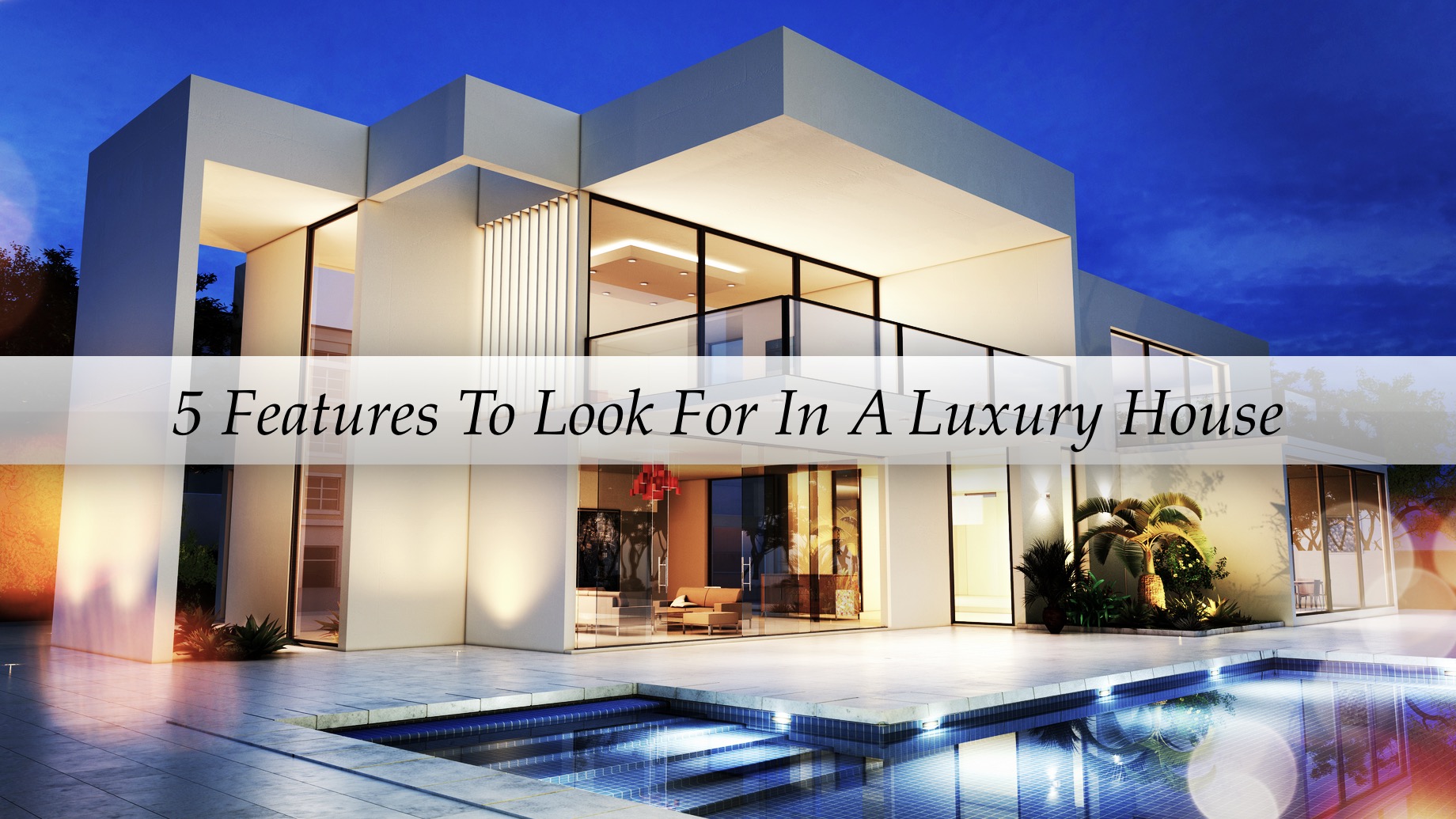 A dream house differs from one person to another. Typically, it should have basic features like bedrooms, a kitchen, a living area, and perhaps a garden, among others. But, if you're looking to elevate it further by choosing a luxury home, then certainly those classified as such would have additional features that make the property stand out.
Whether you've got the money for it right now or not, it's always nice to be inspired by these luxury homes. Who knows, one day, you can also make your way towards owning your dream house. There's no stopping what hard work and luck can do. Plus, this is your abode, after all. So yes, you do deserve to splurge on your home–if it's something that you can afford.
You may have asked yourself, what are the features that go into a dream, luxury house? This list gives you some examples:
1. Home Décor
If you're in the area, try to look for luxury homes in Windermere FL, since they're impeccably decorated. These are interiors that are adorned with expensive home décor, some of which may be heirloom pieces. Others are collectibles from various travels, while there are also those that are made by well-known designers.
That said, here are some tips on decorating your home so that you, too, can add this touch of novelty:
Change your old light fixtures, particularly those that are outdated and look like they've lived through old age;
Update your hardware to make everything match for a more classic and elegant look (tip: change your plastic hardware to metal ones, and that'll ultimately elevate your home's look);
Add moldings on any of your walls that are too plain to give your home's interior a touch of class.
2. Swimming Pool
A swimming pool is often known as one of the telltale signs of a luxurious home. After all, it's expensive to build and maintain one. So, for you to have this fixture, you must also have the money for its upkeep.
Especially when you still have kids living at home with you, a swimming pool is always a nice added touch. You can spend time with your family and children in it the whole summer. Apart from making your home look and feel more luxurious, it also brings in benefits such as:
Adding an aesthetic appeal to your home, as now you're able to transform your ordinary home into your very own personal resort
Increasing your home's value, just in case you plan on selling it sometime in the future
Giving you and your family a means to relax and de-stress right at the comforts of home
3. Wine Cellar
A wine cellar is one of the most constant luxurious features both in homes and restaurants alike. After all, nothing spells luxury more than sipping a glass of wine in your tub or having it ready to serve when you entertain guests.
Apart from just buying one right away from your supermarket, owners of luxurious homes keep wine as a part of their collection from their travels abroad. If you haven't considered having one yet, here are reasons for you to consider fitting a wine cellar in your home:
It helps preserve and store wine at its correct temperature and proper humidity conditions.
It keeps your wine collection well-organized.
It prevents your wine from getting spoiled.
4. Built-In Security Features
Of course, what's a luxurious home without built-in security features. When these homes have so many valuables inside, they can easily become prey to thieves. Most importantly, a part of the luxurious feature of a home that adds to its value is its security. These homeowners would love to live in a home where they feel safe.
Some of the most common built-in security features of luxurious homes include:
Safety alarms for break-ins
Security cameras
Smart locks
If the house is in the suburbs, apartment complex, or in a condominium building, these would also have additional security at the entrance of the compound.
5. Home Bar
A luxury home is also meant to entertain. Many of these homeowners prefer to stay in the comfort of their homes when having parties rather than go to a crowded and public bar. Hence, it's not surprising that many luxurious homes, particularly those owned by younger homeowners, have their very own home bar.
And no, you're not just talking about a small one. Some will have an entire room or floor dedicated to this purpose. It's like having a pub right inside their house.
Conclusion
Are you inspired yet by this list? Perhaps now that you've spent more time at home, you've gotten ideas from here on how you can elevate your stay-at-home experience. There's no need to deprive yourself of some of these luxuries, particularly when it comes to your home. After all, there's no better place to stay than in the comforts of your home.