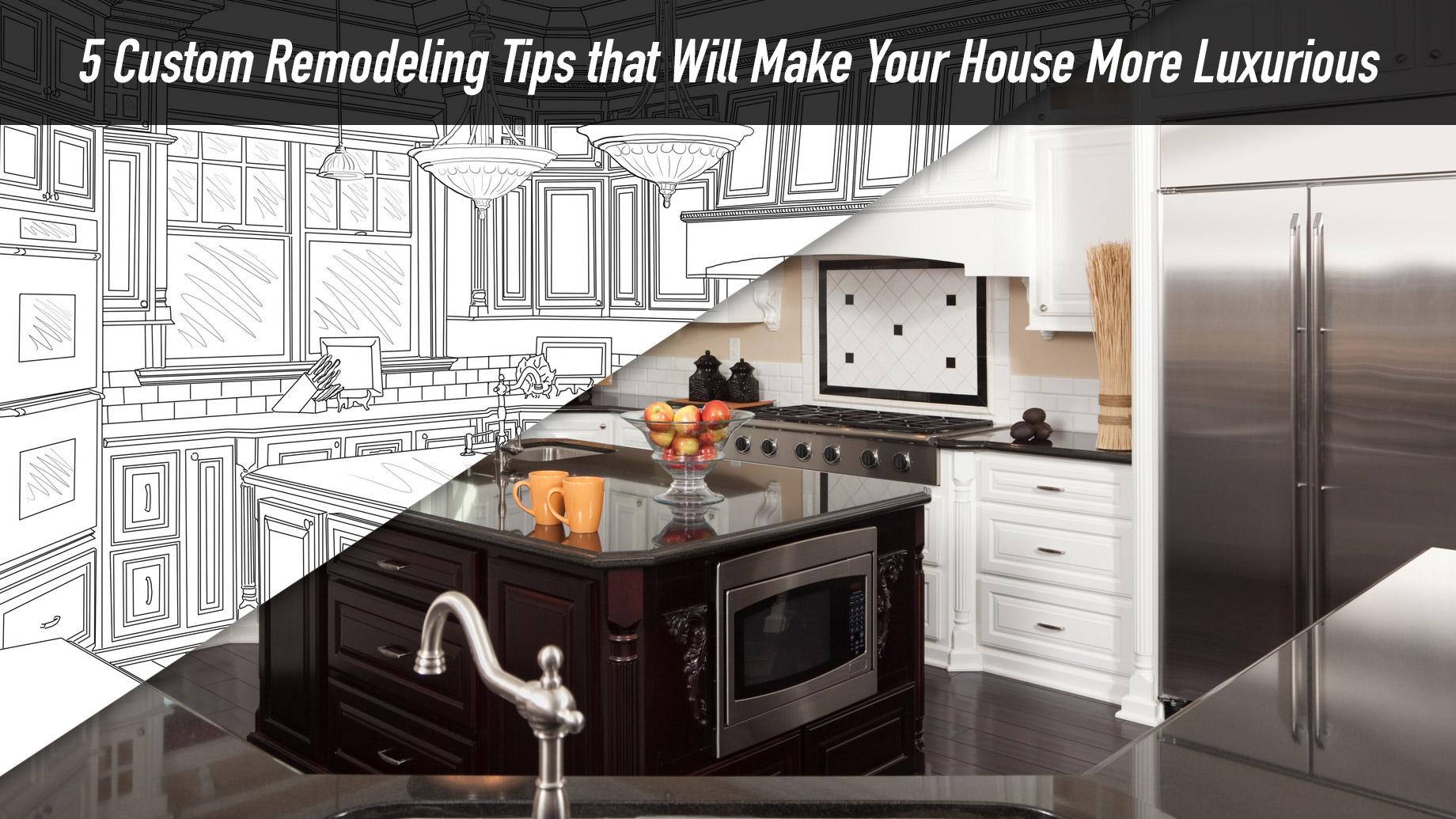 At least 80% of American homes are more than 20 years old. Almost half of them are at least 50 years old.
If you live in an older home and you want to upgrade to a high-end home, you have a choice to make. You can either move to a new luxury home or remodel your current one.
The question is, what makes a home look luxurious?
Luckily, there's a few things most high-end homes have in common. Read on to get custom remodeling ideas that will turn your house into the luxury home of your dreams.
1. Focus on Neutrals
High-end homes often rely on white, grey, and beige in their designs. It gives any home a classic feel that won't look dated.
Whether you're choosing kitchen cabinets, bathroom finishes, flooring, or paint, stick to neutral colors. You'll get to enjoy your investment for years to come. Plus, it's easy to freshen up your design by switching out artwork or accessories.
2. Keep It Simple
Luxury homes feel airy and spacious, regardless of their square footage. When you're remodeling your home, choose clean lines and stick to the minimal option.
That might mean skipping upper kitchen cabinets or choosing a simpler bathroom vanity. If you're looking for a high-end look in your remodel, less is more.
3. Add Built-Ins to Your Remodeling
Many high-end homes have built-in bookshelves, mudrooms, and laundry room storage. If you'd like to make your house look more expensive, custom built-ins will do that.
If you have room, consider adding library shelves to an office. You can also include a built-in bench in your breakfast nook. These extra features are both practical and luxurious.
Look for home remodeling contractors who specialize in custom millwork. High-quality woodworking that values the details will also add to the luxury feel.
4. Remember Architectural Details
One simple way to upgrade your home is to add some architectural details. Think ceiling medallions, crown molding, and wall molding. These small details make a big impact.
You can install a ceiling medallion around a light fixture for an extra pop of interest.
If you don't have much artwork to show off, wall molding is an unexpected yet affordable alternative. You can add a simple frame and paint it to match your wall color. It adds subtle dimension to your walls without making much of a statement.
5. Upgrade to Recessed Lighting
Recessed lighting provides great light to any room without drawing attention. It's a great way to modernize your home. Plus, it's a common feature in luxury homes.
If you want to add more interest to your ceilings, you can still install statement light fixtures alongside recessed lighting. They're great for ambience and design, but you won't have to rely on them as the only light source.
Consider Custom Remodeling for Your Home
Custom remodeling can transform any home into a high-end luxury abode. If you'd like to stay in the same location, a remodel can turn your current home into the one you've always wanted. Are you looking for more remodeling ideas and home design inspiration? Keep scrolling our blog for more information.