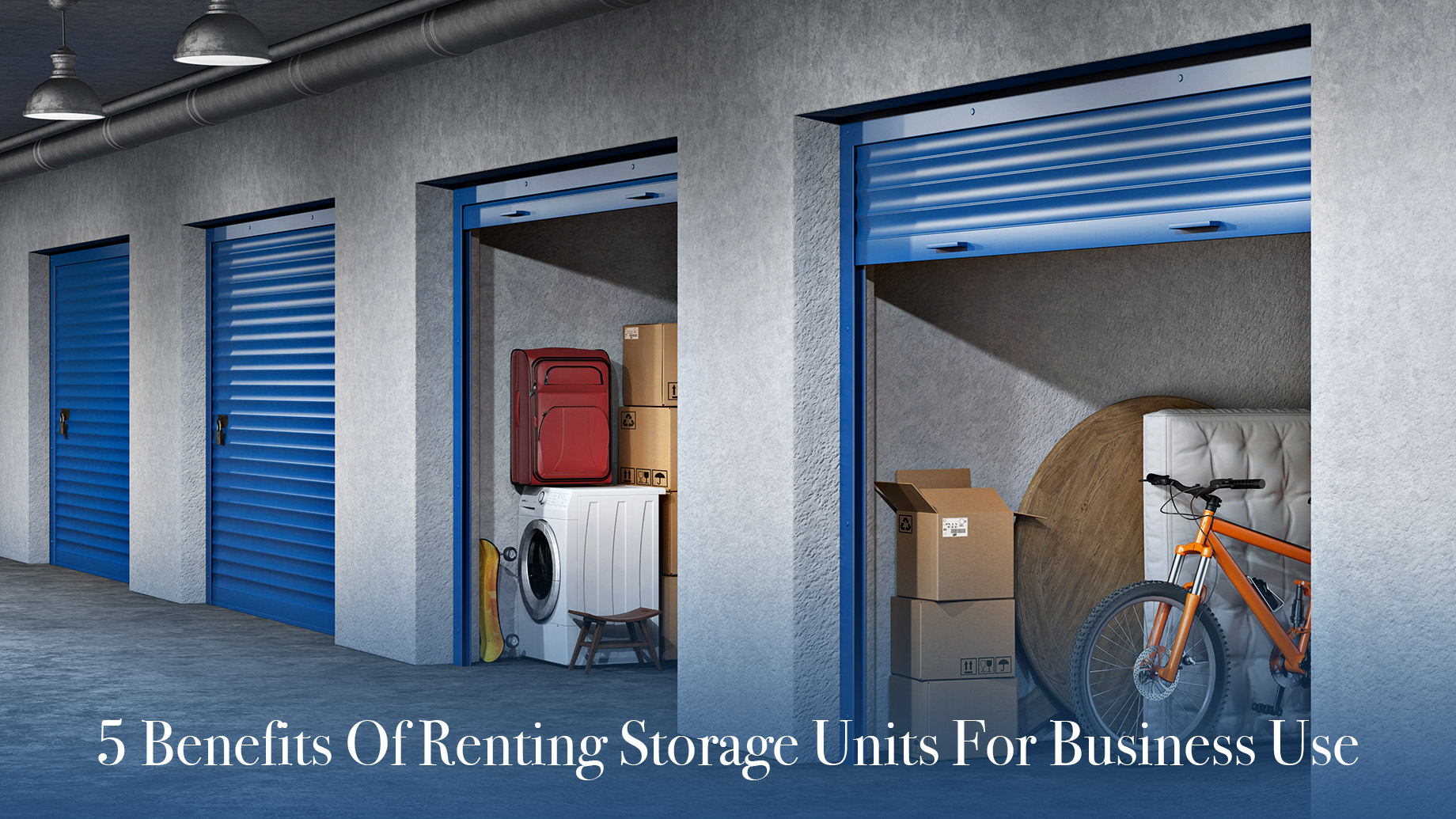 You may be a startup business owner, or you may be downsizing and trying to keep your business afloat. Or maybe your business is growing, and you need the extra space. At any stage of your business, you can reap the benefits of a storage unit.
What Are The Advantages Of Renting A Storage Unit?
Even amid hardships, your business can maximize the use of a storage facility. Self-storage facilities are recession-resistant investments, given that they stay afloat even despite the COVID-19 pandemic. With that, here's how your business can benefit from renting a self-storage unit.
1. Convenience
Convenience is foremost the selling point of self-storage facilities. You can leverage off-site storage that's easily accessible seven days a week. There's a high chance you can find a local facility just a short drive from your office. Some companies will even offer moving boxes and packing supplies.
2. Hand-Free Monitoring
Of course, you'd want to store your items at a reliable and secure storage facility. Some local storage unit security benefitsyou can enjoy include camera surveillance, monitoring, and out-of-hour patrolling. Furthermore, it's not only about keeping your items safe. It's about preventing any damage to them, too. With a climate-controlled storage unit, you won't have to worry about molds, pests, or insects.
3. Insured In-Storage
While insurance is not automatic or mandatory for stored items, facilities may offer insurance to boost trustworthiness. Consult with the facility manager on-site to learn about getting reimbursed for the value of your stored items. Getting insurance coverage can provide an added layer of reassurance, especially with fires, floods, and unforeseen calamities.
However, be sure to do your research before renting a storage unit, including reading customer reviews. Also, check if the location of the facility is not prone to flooding, crimes, and vandalism.
4. Cost-Effectiveness
Storage units are a cost-effective storage solution for the short and long term. The rate depends on how long you'll need it and how big the unit is. Most facilities will offer a month-to-month and flexible contract. If you rent one, you only pay for the space you need and for as long as you need it. You don't have to overspend on a space you won't use. Get as little or as much space that's equal to your needs.
Moreover, you can buy equipment and materials for your business in bulk and store them in your rented unit. You can save money through bulk pricing discounts and having a well-stocked inventory.
5. Wide Range Of Storage Options
For your business, you can rent a unit for your warehousing needs. Or you can use it for short-term storage when downsizing, relocating, or renovating. You can also keep hard copies of business-related essential documents in your safe storage unit.
If you're a retailer or have an e-commerce business, you can efficiently deal with a surplus in supply. You can safely store seasonal items that your business needs, such as items that only sell in winter or summer. In this way, you can organize your workspace.
Facilities offer various storage unit sizes. You may need a small walk-in closet-type unit for the minimal storage of documents. Later, you may need to upsize your storage needs for an even more extensive inventory. You may even consider getting an extra parking space with your larger two-bedroom size unit.
By offering flexibility and options, storage facilities help promote business sustainability and growth. Some ideas for using a storage unit may include the following:
Seasonal item storage
Archive storage
Product inventory
Home office storage
Stock surplus storage
Emergency storage
Temporary storage
Which Businesses Benefit From Using Self-Storage Units?
Self-service storage can look different for every business. Some businesses may lease a storage container on a short-term basis during relocation, or small business owners may rent a locker for hard copies of files. Here are some business industries that could use self-storage.
Ecommerce And Retail
If you're in the business of selling, you can rent a unit to complement your physical store or provide storage space in the absence of one. Those who work from home selling stuff online can significantly benefit from renting a unit.
Service Companies
Roofing contractors, construction subcontractors, handypersons, builders, electricians, plumbers, and even repair companies can store their supplies at a storage facility for on-the-go work. Even landscapers growing their business will need a storage unit to store tools and equipment.
Art, Antique, And Furniture 
Temperature-controlled storage units offer a dedicated space to store valuable items not easily replaced. Those in the furniture business would need a warehouse-like space to store their furniture.
Content Production
Small business ideas like setting up a photo studio can start at a storage facility. These storage units are not just for storing anymore. They produce a workable setting to do work, too. For example, you may make and edit videos at a storage unit. In the end, you can leave for a successful workday knowing supplies are within reach.
Deciding For Yourself
Security, convenience, ease of access, cost-effectiveness, payment terms, and available sizing options are some reasons why businesses use storage facilities. Once you've decided that your business needs a storage unit, it's best to choose a local facility.