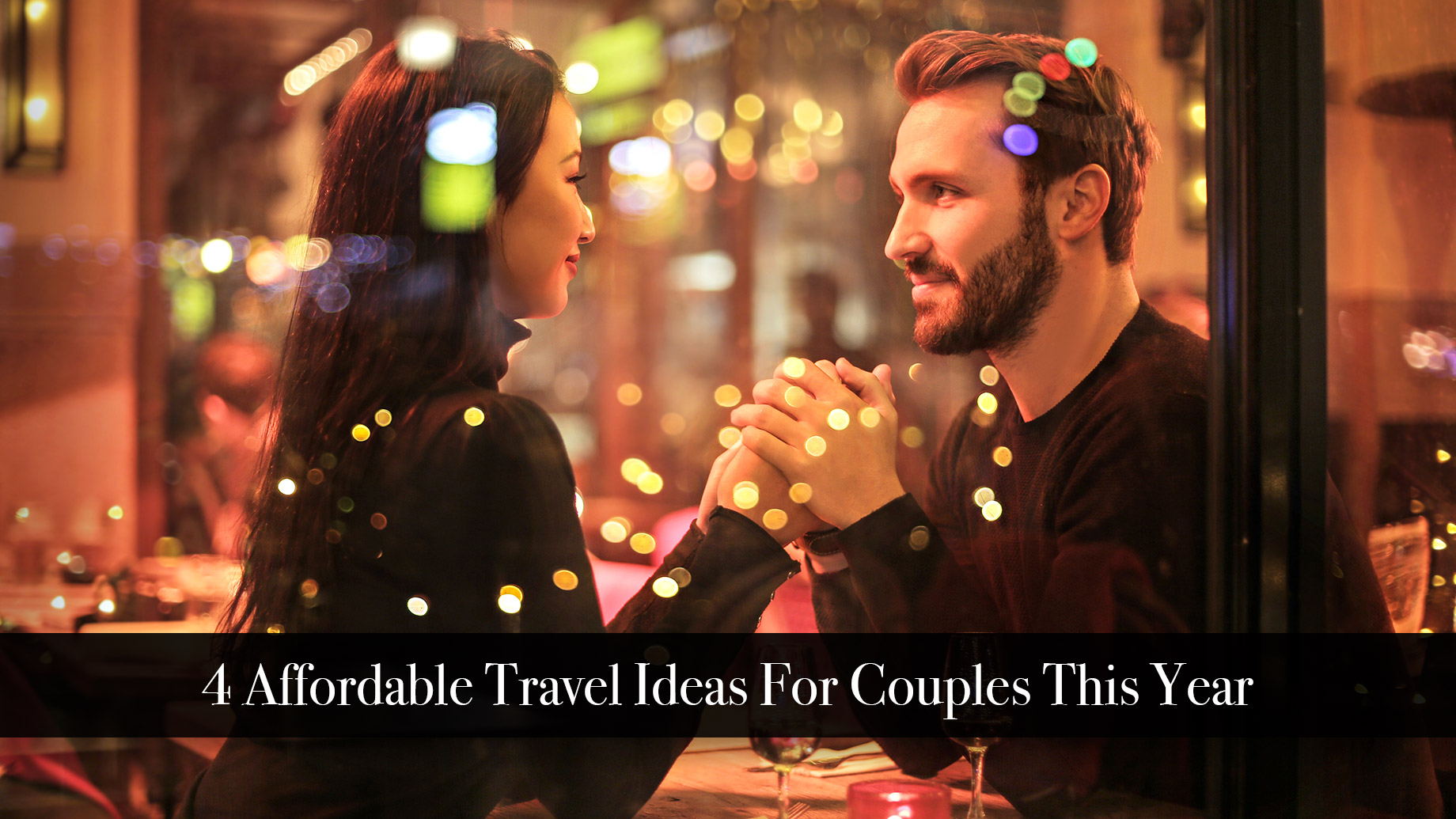 As much as you and your partner want the perfect getaway, being romantic is not easy these days. You may have picked out the best location with the most beautiful views, but your budget may appear to put a dent in your dreams.
It could be worse; your financial situation could've taken a hit due to the COVID-19 pandemic, making traveling harder with immense restrictions and rules.
But fear not – you don't need to go overboard with money to express your love for your partner. There are many travel ideas for you to explore that are affordable, fun, and guaranteed to make you fall head over heels for each other.
These destinations have a bunch of activities for you to explore. Here are some affordable travel ideas for couples this year:
1. Cozy Up In Gatlinburg
Gatlinburg is a mountainous town in Tennessee that is popular with tourists. However, the small town can also double as a romantic holiday spot.
Gatlinburg is home to some of the finest food and drinks, with diverse flavors ranging from red and whites to fruity.
The first sip with your partner will have you smiling in pleasure and savoring each other's company. Since you will be exploring mountains, why not bring your pet along?
Fortunately, this town is excellent for animals, and the pet friendly cabins in Gatlinburg will have a cozy and comfortable space for your furry friend.
Treat your trusty companion to a change of scenery and take them along with you on serene trails. So, get ready to bask at this moment as you stroll hand in hand with your lover alongside your pet.
Afterwards, head downtown to check out local pottery and woodwork, which you can personalize and gift to your beloved as a unique expression of your love. 
Ultimately, the feelings behind these innocuous gestures will remain far after the memories of the trip have faded away.
2. Go To Cannon Beach
Located in Northwest Oregon lies a small coastal city called Cannon beach. The quaint little town has one of the best beaches in Oregon, which warrants a trip. If you and your partner love cheese, you will be in for a treat.
A little farther south, you can enjoy a self-guided tour that will take you on a cheesy journey with your partner. A small bite of fresh cheese is enough to fill your mouth with flavor as you get to sample one after the other with your partner.
The fun doesn't end there. Cannon Beach offers a relaxing couples massage guaranteed to soothe your muscles and melt away your woes.
The experience is far more enjoyable when you get a couple's massage and share this intimate, vulnerable moment, leaving you both sighing with content.
A beach trip is not complete without frolicking on the sand and water. Catch the golden hour, reflecting on the calm blue waves of the water as you walk and reminisce with your partner. What's better than a vacation that leaves you relaxed and more in love?
3. Aloha Hawaii
The island makes for a great romantic retreat, with its moderate climate, fresh fruits, and splendid beaches. Hawaii is home to many resorts, and you will always find a hotel that matches your budget.
Once you have checked in, head down to the indoor heated pools and take a quick dip. Splashing around in the water or going for a quick dip will put you and your partner in a great mood.
Hawaii also has a chocolate factory that offers exclusive tours of the facility, where you and your partner can feed each other delicious treats.
This tour will also walk you through the process of cocoa making, so you learn something new while cushioned in an atmosphere that smells of delight.
Stargazing is perhaps the oldest romantic activity in the book. Hawaii has some of the tallest mountains, which let you stargaze.
So, take your partner and look up at the heavens, talking about cherished memories and sharing your hopes and dreams for the future under the twinkling constellations.
4. Venture To The Big Apple
New York has always been the fairytale city for romance. The city is known for being Hollywood's pick for romantic comedies such as "Maid in Manhattan" and "You've Got Mail," so why not rekindle your romance here?
You should go to the top of the Empire State Building and watch the whole city underneath you as you wrap your arms around your partner and share a quiet moment in the hubbub of the Big Apple.
You will also find many ice-skating rinks in New York. Let your creative side flow and waltz on the ice with your partner. Just make sure they are up for it.
Top up your visit with a visit to Central Park, where you can stroll around and enjoy each other's company in the cool evening breeze that is nothing short of cinematic.
Final Thoughts
Who doesn't want to get a chance to have a romantic getaway with their partner? Even though times are complicated and traveling is difficult, there is still much you can do with your money.
You need to pick a date spot from Gatlinburg, Cannon beach, Hawaii, or New York City. Each of these locations has activities that would help express your love.
You can explore these date destinations with your partner and take in the scenery around you while soaking in each other's presence. So, put your worries aside and have the best date of your life.