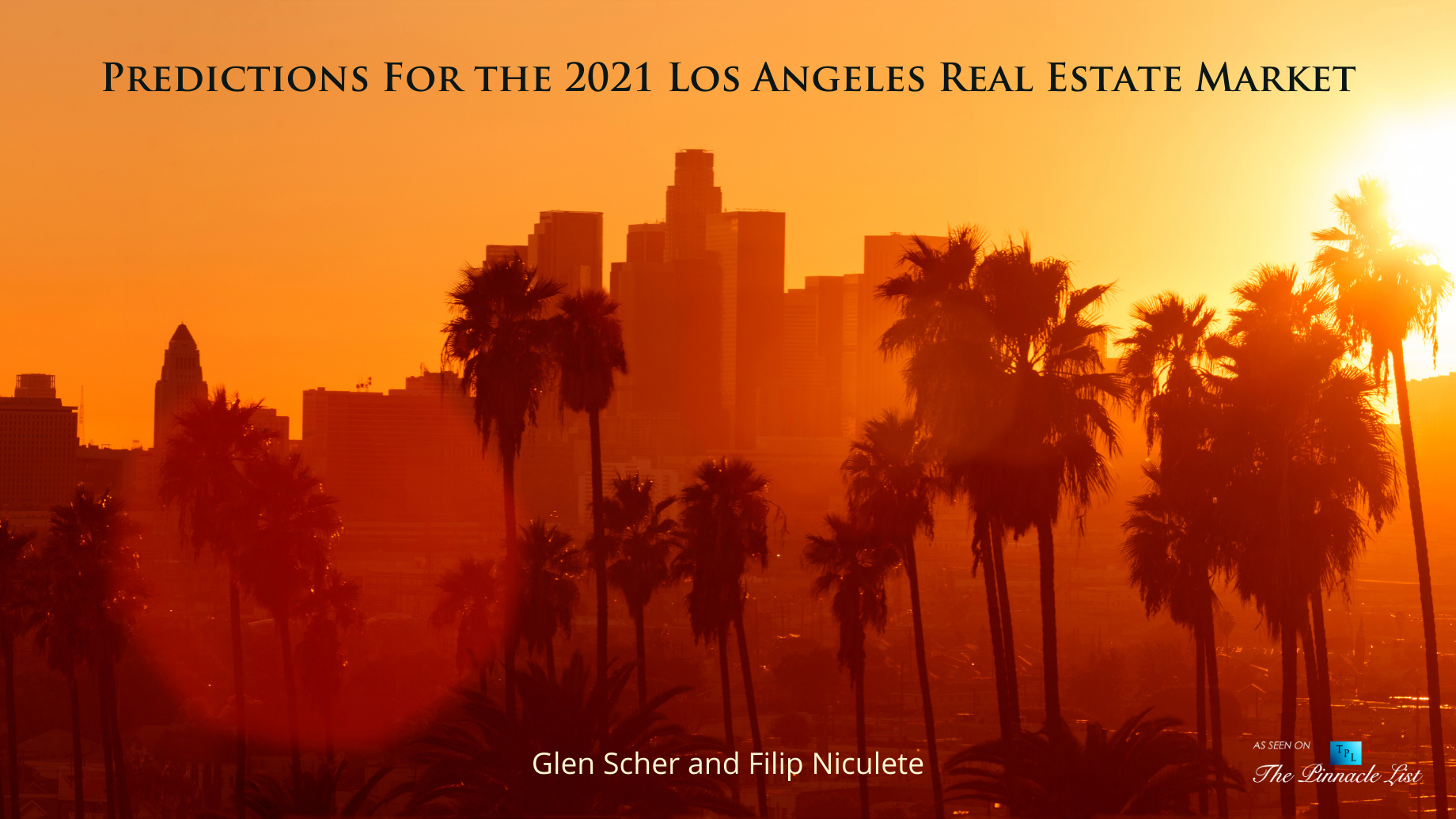 Founders of the LAAA Team of Marcus & Millichap, Glen Scher, and Filip Niculete are two of the hottest, young real estate brokers in Los Angeles right now. For the last few years, they have been the #1 most active multifamily and apartment team in the city, and this is only the beginning. The entire focus of their firm is supporting buyers or sellers of multifamily properties and apartments. Because of this, they possess a very unique set of skills that directly contributes to the success of their clients. Though 2020 was a difficult year, the pair is poised for 2021 to be their best year yet, projecting that they'll do $1B in combined team sales.
How did the pandemic impact the Los Angeles real estate market?
Glen Scher: The impact was felt on all levels, but our clients that seemed to suffer the most were the landlords of multi-unit properties. While the eviction moratorium was a life-saving decision for many, there was no support offered to landlords. Suddenly the tenants were no longer paying rent, but tenant rent is many of these landlord's only source of income. For several months, our clients were left scrambling, unable to pay their mortgage and loans, many were forced to suddenly sell.
That must have been a difficult decision, how did you support your clients who found themselves in that situation?
Filip Niculete: We custom our approach for each client, for some clients, it made sense to hold just a little while longer. Ultimately, our goal was to get clients the fairest price for their properties, even when the timeline to sell was expedited. We were proud to be able to sell all our listings and in many cases get prices that were equal to or close to pre-pandemic rates.
What can Los Angeles buyers and sellers expect from the remainder of 2021?
Glen Scher: 2021 has already been a busy year in terms of activity. With interest rates at all-time lows, we're seeing more first-time buyers and investors interested in purchasing their first multi-unit property. Right now, there is a lot of demand for LA real estate. We expect to see more sellers being willing to sell and take advantage of the excellent rates properties are going for right now.
What sets you and your team apart from others in the industry?
Filip Niculete: The LAAA team is built on friendship and trust. We approach each client interaction with the same ethics and intentionality as we would a transaction with our own families. We are constantly looking ahead and thinking of our client's long-term success. Although we have a personable approach, we're also extremely strategic and savvy. We rely on exposure, timing, and strategy to optimize each transaction. Glen and I make a great team, we have very different backgrounds and skill sets and when we come together, we're a lethal combination.