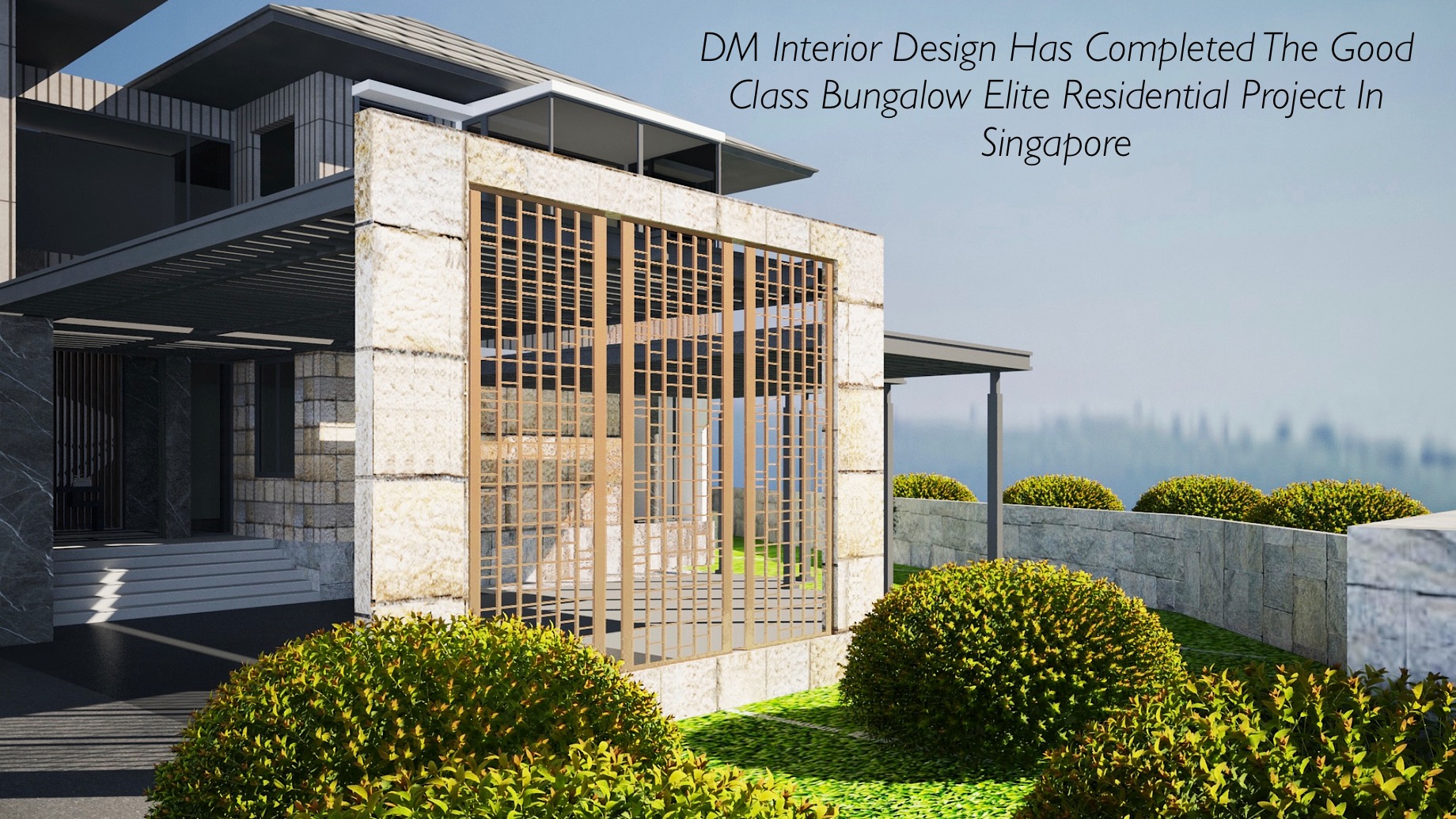 DM Interior Design, this year's multiple award winner of Luxury Lifestyle Awards, continues to shape Singapore's architectural landscape and create prominent residential properties worthy of the attention of high-net-worth individuals. Recently, the company has completed work on the Good Class Bungalow project, the most prestigious & expensive type of residential property in Singapore. This is another outstanding project by DM Interior Design and notable addition to the portfolio of the company that previously won Best Luxury Interior Design Studio in Singapore and Best Luxury Commercial Interior Design for 'Pop Futurism Karaoke Club' in Singapore.
Good Class Bungalow, also known as GCB, is the most prestigious and exclusive type of landed housing in Singapore. Good Class Bungalows are characterized by their impressive size and location. GCBs are super large houses that are in high demand among the wealthiest buyers. These homes are located in upscale areas of the city, emphasizing their exquisite character, prestige, and exclusivity.
The Good Class Bungalow by DM Interior Design meets the highest requirements for high-end housing in Singapore. The 16,000 square feet home is located in an upscale area of Singapore and offers all the options to maintain the perfect balance of prestige and comfort. The interior of the house is filled with lots of light, which allowed the designers to create a dazzling atmosphere with a color palette of delicate tones and ceiling mirrors. Classic forms contrast with the extravagant chandelier, while luxurious marble details complement the overall interior design.
"We are very proud of Good Class Bungalow, in which our team fully reflected their commitment to creativity, affluence, and exceptional design. This is an important project for us in which we designed and renovated a residential GCB in an upscale area of the city, offering the highest level of comfort and opulence to the residents," said Mr. Wang Linfeng, Managing Director of DM Interior Design.
Developing the concept of modern luxury, Good Class Bungalow by DM Interior Design offers residents everything they need for a comfortable and happy life. The property has a lobby, two living rooms, two dining areas, recreation rooms, including an entertainment room, yoga room, billiard room, and bar. Making flawless use of the property's indoor and outdoor spaces, the esteemed DM Interior Design specialists created the perfect setting for enjoying every moment of stay at the Good Class Bungalow.