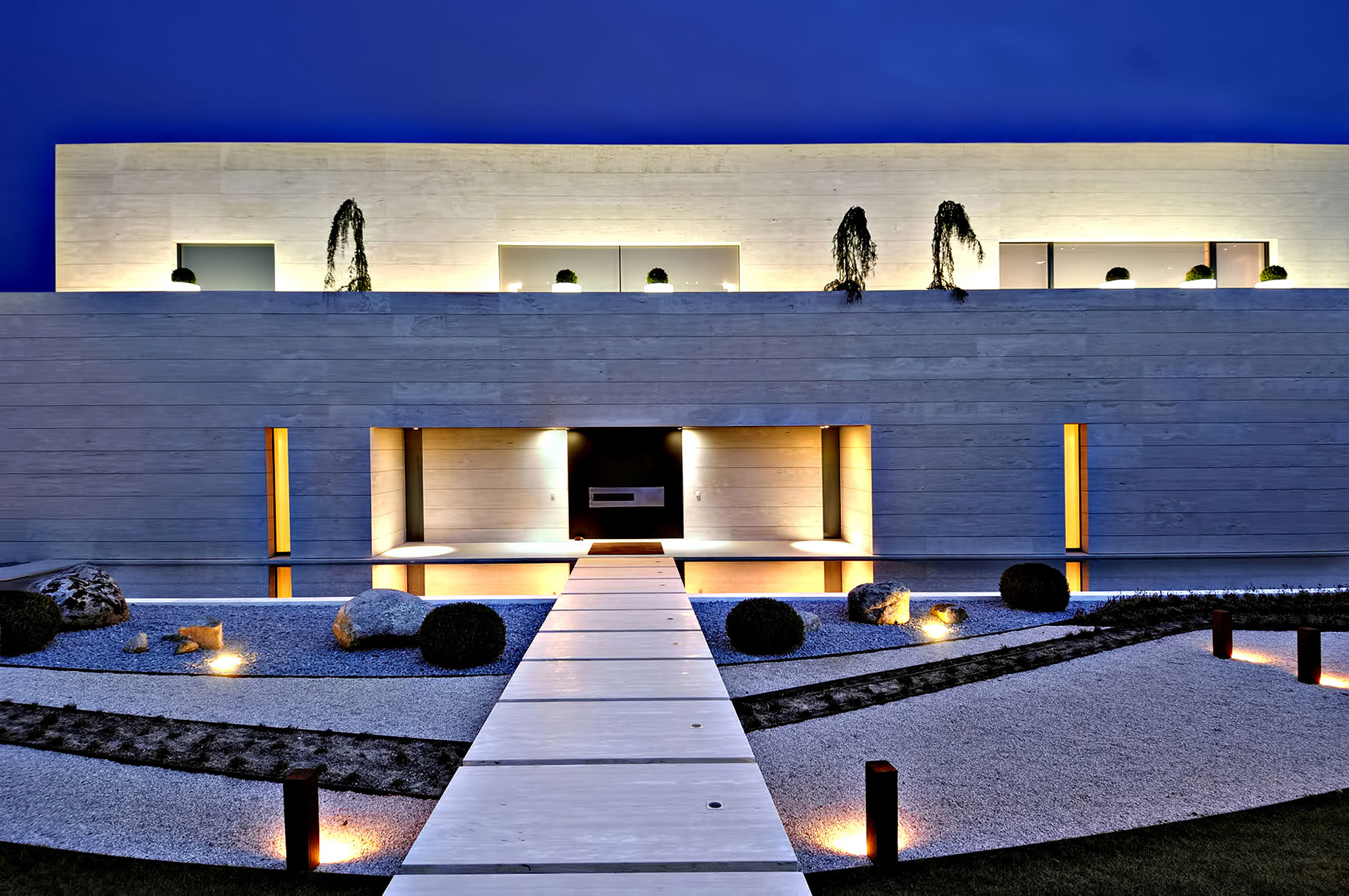 Name: Vivienda 19 by A-cero
Type: Emblematic Minimalistic Modern
Bedrooms: 5
Bathrooms: 6
Levels: 3
Size: 17,222 sq. ft.
Lot:  43,055 sq. ft.
Built: 2010
The evocative Vivienda 19 luxury residence is a visceral expression of emblematic modern architecture rooted in minimalistic style. Viewed from the front, the stunning home presents the stark minimalistic façade of an impregnable fortress while the rear seems as if it is invigorated with vivid architecture. Simple, clean lines and monolithic geometric shapes transform this incredibly refined building into a vertiginous manifestation of almost pure sculpture.
This grandiose 17,222 sq. ft. residence is located in the exclusive La Finca area of Pozuelo de Alarcon in Madrid, Spain. Consisting of three massive floors, the interior of the residence emphasizes spectacular open spaces that enhance the feeling of elitism. The clear volumes, straight lines and simple shapes harmoniously define the vernacular of this home's minimalistic modern architecture.
The main level of the residence includes public areas such as the main living room, family room, kitchen, dining room and common spaces, while the upstairs includes a private master suite and additional bedrooms. Downstairs you will find underground parking, service and utility rooms. Developed as an architectural statement, Vivienda 19 perhaps truly exemplifies residential minimalistic urbanization design at its finest.
Architect: A-cero Architects
Photography: Luis Hernandez Segovia
Location: Paseo de la Finca, 28223 Pozuelo de Alarcón, Spain