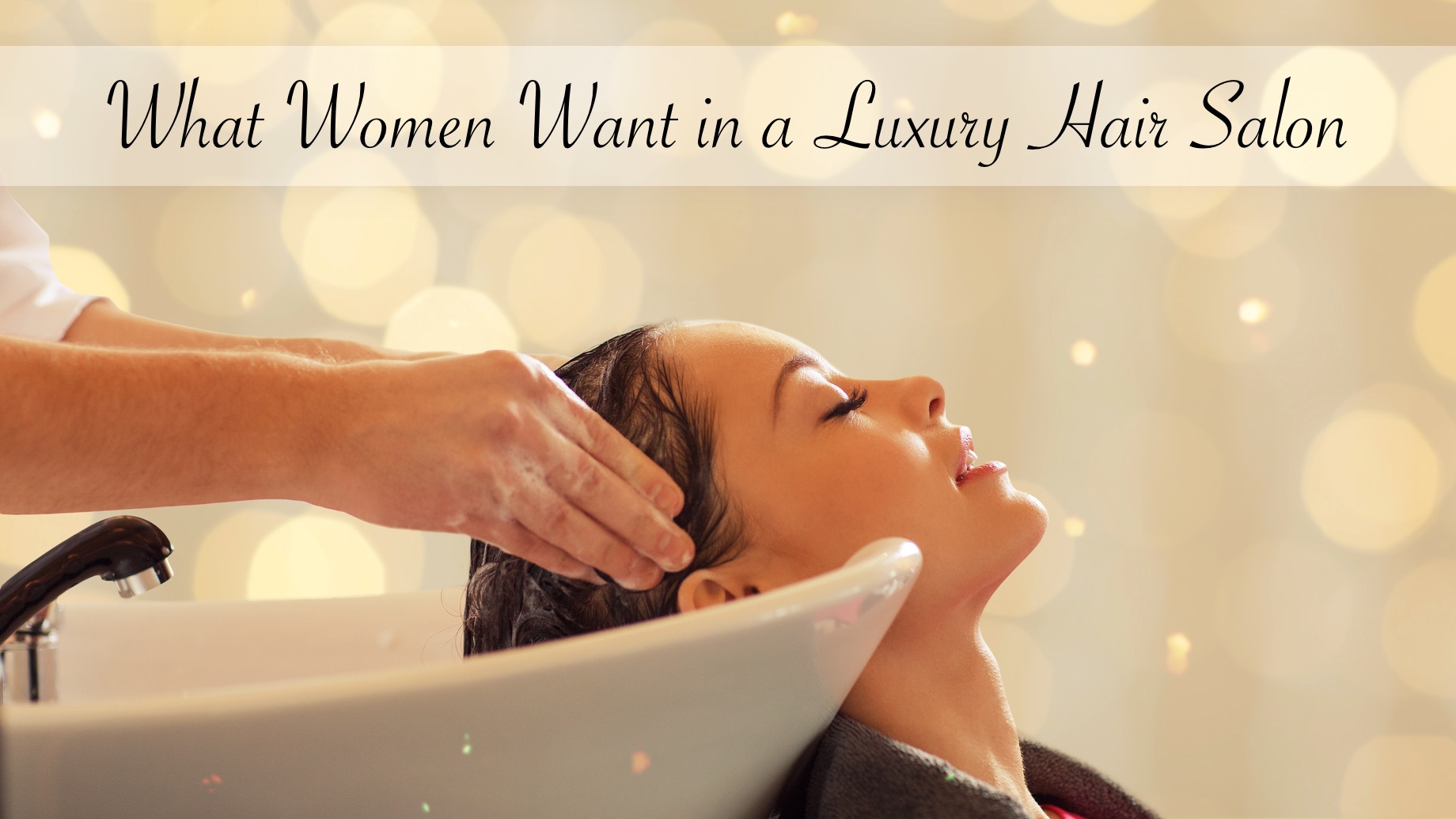 When it comes to storefronts, curb-side appeal is the first sales pitch that can attract new customers, and it's especially important for luxury hairdressing salons, where a haircut is only part of what a woman is seeking. They want to feel confident, which can be achieved in a working environment that is clean, comfortable, and friendly with modern contemporary interior design. Ambience is an important element that projects a feeling of care for clientele, which in turn amplifies a trusted sense of investment in repeat customers by salon owners.
Clients also want to feel an hour of relaxation and decompression, and good hair salon owners know this, which is why some offer add-on spa services, like facials, pedicures, nail care, and options for skin revitalization. Even more, they know that the experience begins the moment a customer enters the foyer and speaks with the receptionist at the front desk. They immediately grasp the atmosphere, that not only welcomes them, but staff too. If a luxury salon can attract the best possible staff, then it will also attract the best female clients.
Quality is of the utmost importance when it comes to beautification for professional women, and so finding the best salon can often be difficult, but Booksy makes it easy to find appointments with local beauty, wellness, and health professionals – especially for businesswomen who need expedited solutions. When daycare is not an option for some mothers, then be sure to find a salon that has an accommodating environment for children with a play area inside.
The layout of a sanitized salon is largely dependent on the size of the property. Long and narrow boutique salons are more difficult for maintaining a suitable traffic flow pattern that works well in the pandemic era of social distancing, thus fewer clients can be served at a time, whereas a large, spacious floor plan can better accommodate a greater number of clients via overlapping scheduled appointments, with physical distancing health concerns still adhered to.
Location is also key. Whether the salon is downtown in the city or situated before a beautiful seaside horizon, light pollution can be a distraction from the finer details inside, so a controlled environment with elegant UV-protected window blinds, shutters, or shades are just another vital element in the totality of the hair salon experience. Thoughtful colour schemes are also important because it creates cohesion and balance inside, where furniture should tie in with the colour in a practical, durable, and stylish fashion. Furthermore, a variety of interior lighting will achieve different effects, whether by hang task spotlights above each working station, wall-mounted scones, or lamps for ambient lighting – all of which assemble a relaxing mood for women wanting to feel relaxed with care.
At the end of the day, women who seek high-quality beauty care expect that a sophisticated luxury hair salon and spa caters not only to their needs, but also their desires with precision and results that satisfies them with enhanced comfort and confidence.